CSX JAXPORT plan opens the door for Commuter Rail
April 22, 2008
39 comments
Print Article
While most of Jacksonville focuses on the impact of CSX's rail enhancement plans on JAXPORT, Metro Jacksonville takes a look at how this impacts potential Urban Commuter Rail and Bus Rapid Transit plans.
Map Key:
Green = CSX railroad lines
Yellow = Norfolk Southern railroad lines
Light Blue = Florida East Coast railroad line
Red = Short line railroads
Orange = JTA Bus Rapid Transit routes
Blue = Urban Commuter Rail starter line
White = JAXPORT terminal facilities
Existing rail map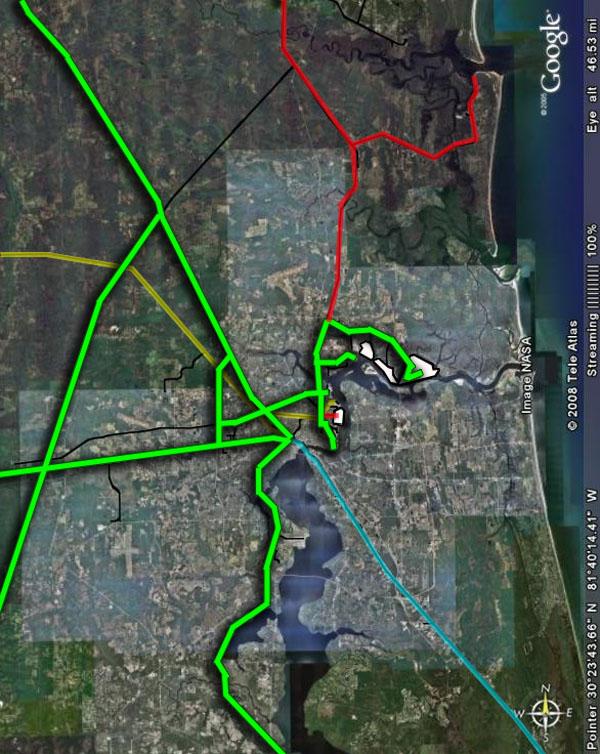 Currently, trains serving JAXPORT's Blount Island and JEA's power plant go through the core of the Northside to access CSX's main rail lines.

Proposed CSX/JAXPORT rail plan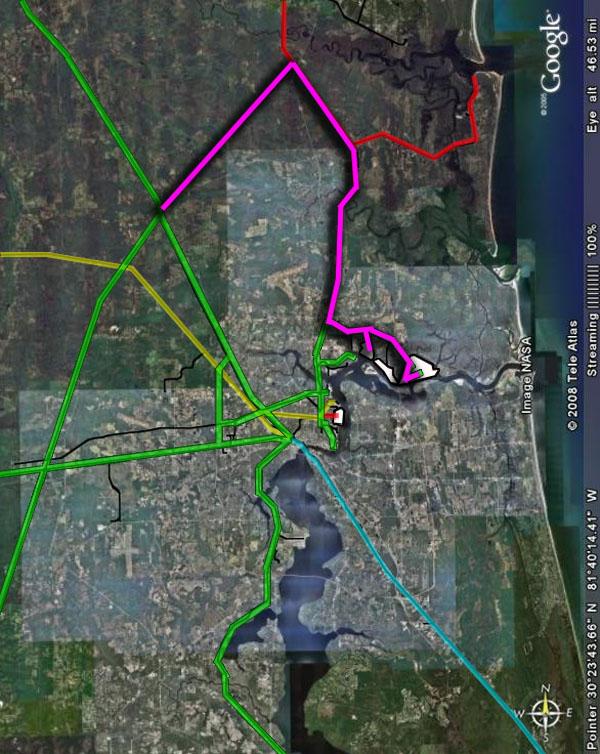 JAXPORT is projected to reach trade volumes similar to present day Savannah, Charleston and Norfolk by 2015.  CSX is proposing to spend $40 million from the Orlando commuter rail deal to create a "North Main Street Bypass" to better facilitate growth at JAXPORT.
The CSX bypass will include laying 14 miles of new track on a former railbed that will reroute port and JEA unit coal trains north of the city and the airport.
The majority of CSX traffic will travel north on this section of track, near the interchange of Main Street and State Road 9A.  CSX officials anticipate four trains a day will be needed to serve the new JAXPORT shipping terminals.
JTA Bus Rapid Transit Route Map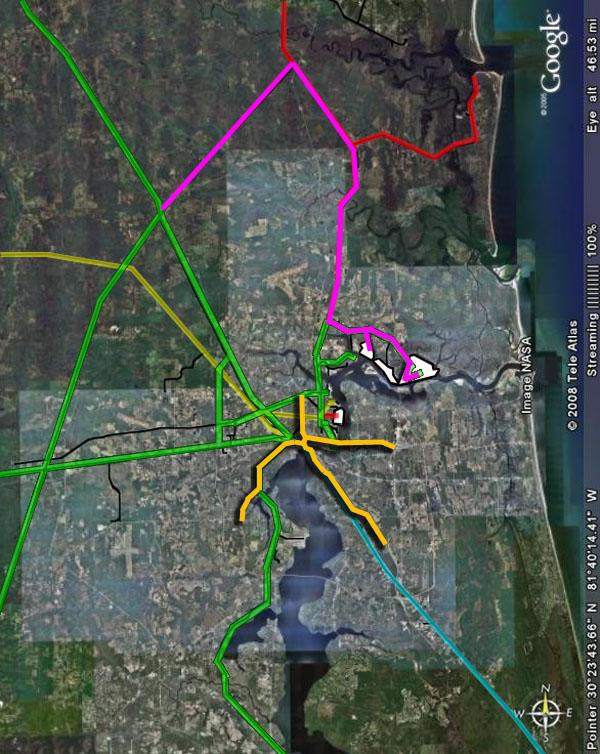 JTA's Bus Rapid Transit plan includes multiple bus expressway routes that parallel existing rail lines.  Metro Jacksonville's stance has always been that the better and more affordable solution to Jacksonville's mass transit problems would be to take advantage of existing rail infrastructure, where possible, as opposed to spending hundreds of millions on parallel bus routes that will destroy existing urban communities.
As predicted by Metro Jacksonville, the S-Line Urban Greenway hasn't done much to stimulate economic development along its boundaries.  The inclusion of rail to the S-Line has the potential to bring life back to the Urban Northside.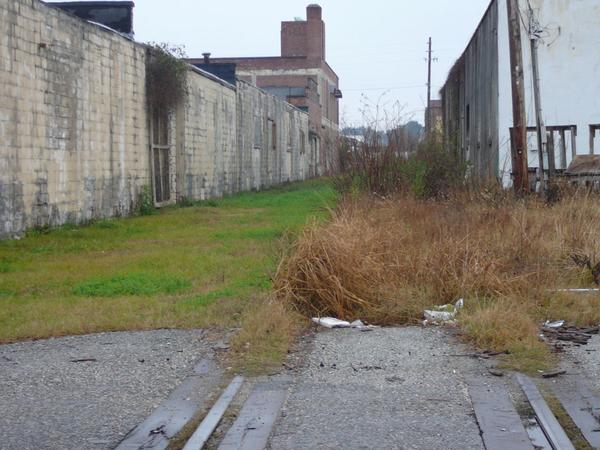 JTA's BRT proposal fails to address areas in need of economic revitalization.  On the other hand, blighted sections of town, such as the Springfield Warehouse District, have been known to experience redevelopment and increase in property values when they are connected with rail based mass transit.

Capacity created for a starter Urban Commuter Rail system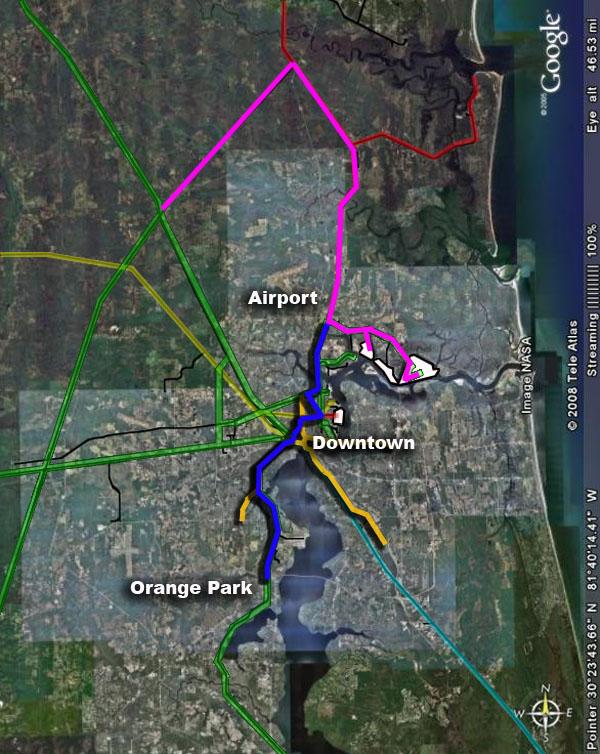 CSX's rail proposals in Jacksonville and Orlando enhance the option of using existing rail lines for urban commuter rail and eliminate the need for more expensive busways in West and Northside Jacksonville.  Now it's time for JTA and Jacksonville to take advantage of the opportunity that continues to knock at our door.
Article by Ennis Davis