Rail on a Budget: Nashville's Music City Star
September 18, 2007
21 comments
Print Article
With a total construction cost of $41 million, Nashville's 32 mile Music City Star is the most cost effective commuter rail start-up in the nation.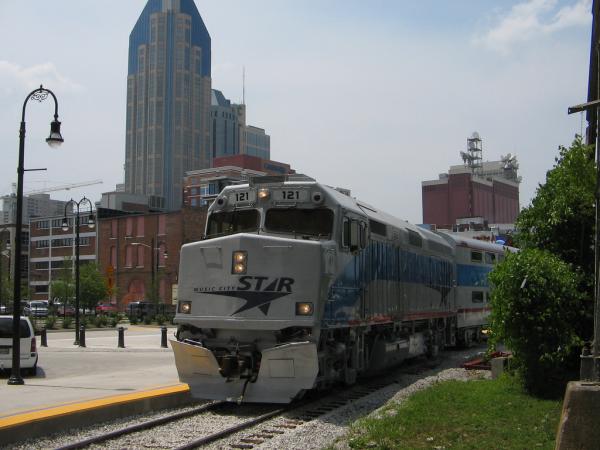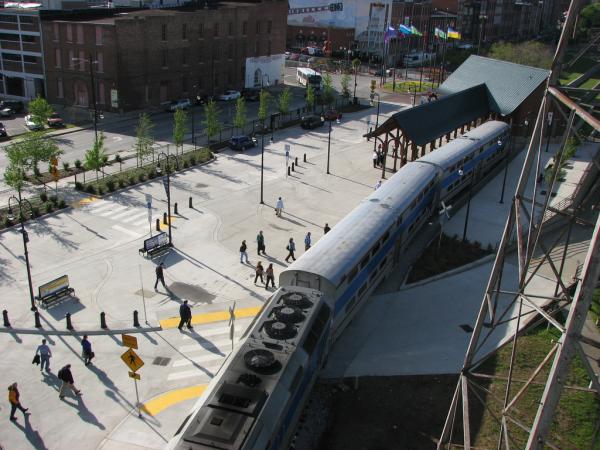 The Music City Star is a regional rail service running between Nashville and Lebanon, Tennessee. The service uses the existing trackage of the Nashville and Eastern Railroad. The line currently has six stops: Riverfront Station (western terminus), Donelson, Hermitage, Mt. Juliet, Martha (Tennessee State Route 109 and U.S. Highway 70), and Lebanon (eastern terminus). The operation covers 32 miles (52 km) of rail line. Service began on September 18, 2006.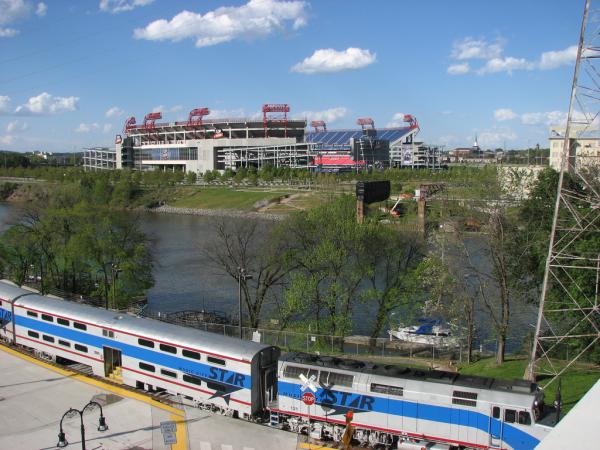 The Star is considered a "starter" project to demonstrate the effectiveness of commuter rail service to the metro Nashville area.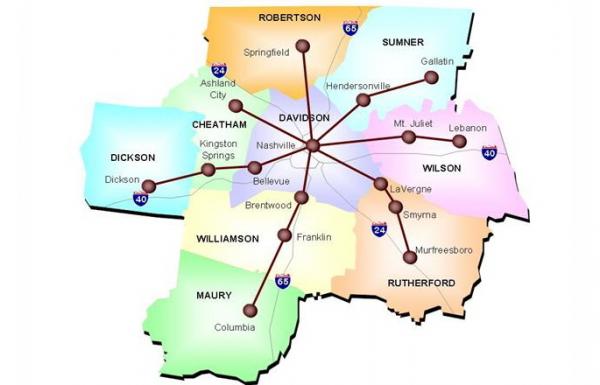 Expansion plans include four more lines, terminating in Gallatin, Franklin, Murfreesboro, and Dickson. All are planned to use existing CSX Transportation railroad lines. The planned five lines meet in central Nashville in a star formation, hence the name of the system, which also alludes to the city's many country music stars.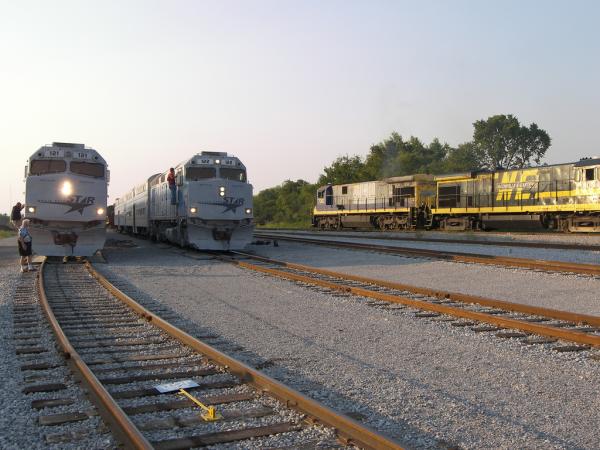 The Star's locomotives are EMD F-40 locomotives that were previously used by Amtrak. The passenger cars were acquired through federal transfer of interest from Chicago's Metra commuter rail system, originally built in the 1960's and rebuilt between 1999 and 2000. The color scheme is identical to Metra's.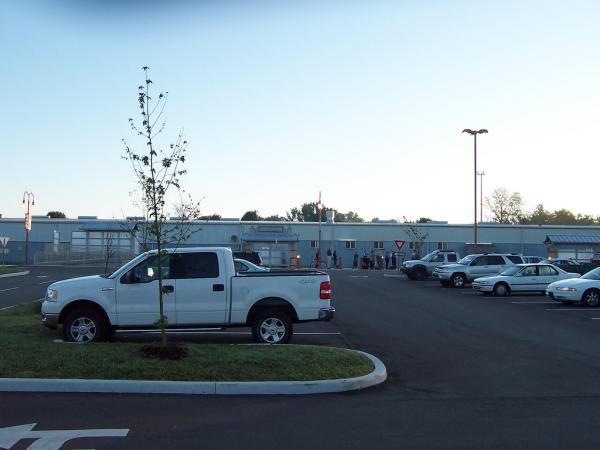 Riders wait for the next train at the Lebanon Park-n-Ride station, 32 miles outside of downtown Nashville.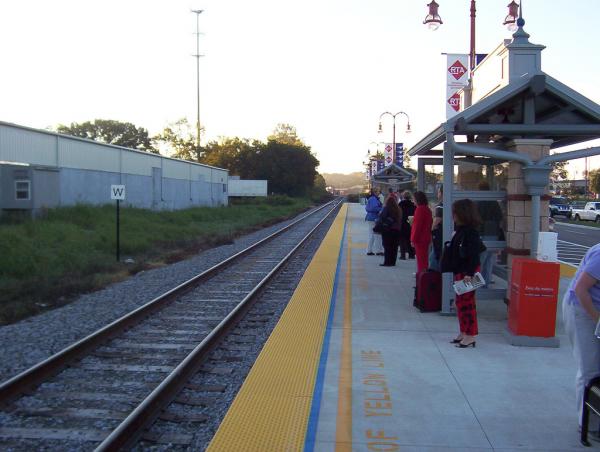 The line is mostly one track, so this limits arrivals and departures to how long each train has to wait for the other to pass. The first "starter line" cost $41 million, which made it the most cost effective commuter rail start-up in the nation.
By comparison: San Diego Coaster, $91 million for 41 miles; Seattle Sounder, $860 million for 33 miles; Salt Lake City FrontRunner, $360 million for 43 miles; and New Mexico Rail Runner Express, $125 million for 29 miles.  Locally, JTA's Bus Rapid Transit system comes in at a whopping $750 million for 29 miles of buses that we'll be able to use 20 years from now.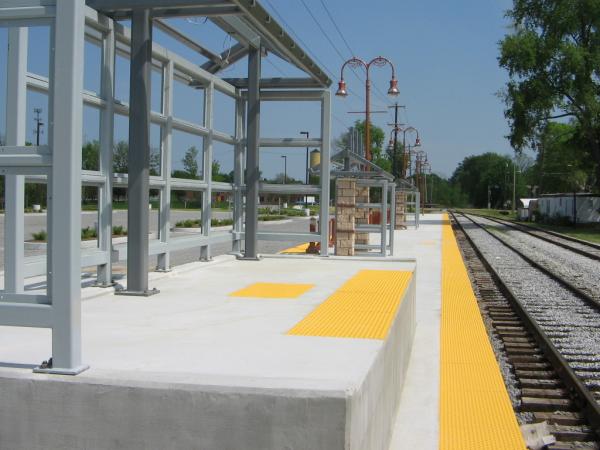 Did we mention that Jacksonville is denser than Nashville? 
2000 Jacksonville Urban Area: 882,295
2000 Nashville Urban Area: 749,935
Difference: Jacksonville +132,360
2000 Jacksonville Urban Area Density: 2,149.2 residents/mile
2000 Nashville Urban Area Density: 1,740.9 residents/mile
Difference: Jacksonville +408.3 residents/mile
For more information: http://www.musiccitystar.org
The "No-Frills" approach: 5 ways to keep rail construction costs down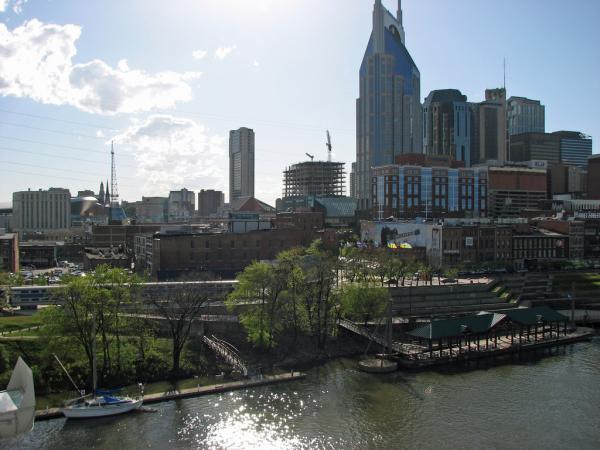 1. Take advantage of what you have.  Use existing rail and city owned right-of-way, when available.
2. Don't double-track immediately.  To get a system off the ground, consider single tracking rail corridors and providing passing sidings when necessary.  You can always expand in the future as demand grows.
3. Simplify station design.  Rail stations can be just as simple as bus shelters.  At-grade stations with small covered shelters are suitable.
4. Consider used rolling stock. Rail has been around for over 100 years.  You don't always have to purchase the latest, greatest, and most expensive railcars.  Give a neighboring American city a call.  They may have a surplus of something you can use and will give you a deal to get it off their hands.
 5. Public / Private relationships.  Like roads, rail benefits more than just riders.  It also increases the value and visibility of property in surrounding areas adjacent to track and rail stops.  Considering that stations don't have to be anywhere as elaborate or expensive as the Skyway's, there may be private entities out there willing to fund stops adjacent to their properties because of the benefits they will recieve.