Laura Street Business Center Renderings
September 5, 2007
52 comments
Print Article
The Laura Street Transfer Station Business Center will potentially occupy a surface parking lot next to the Skyway's FCCJ Station in the near future.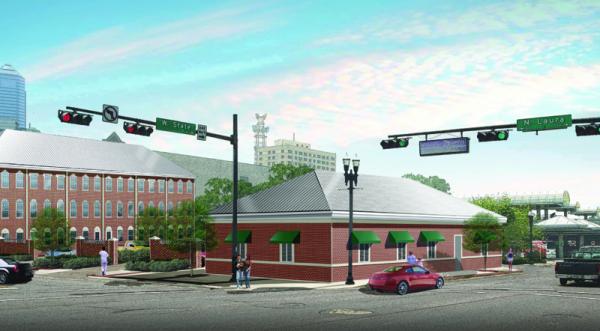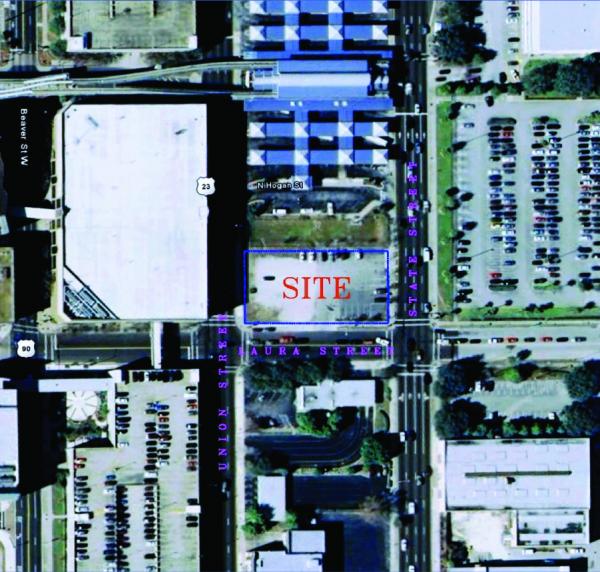 This site is located on the west side of Laura Street, between Union and State Streets.  If designed properly, this development could help reduce the no man's land between First Baptist Church and the proposed Hogans Creek Greenway.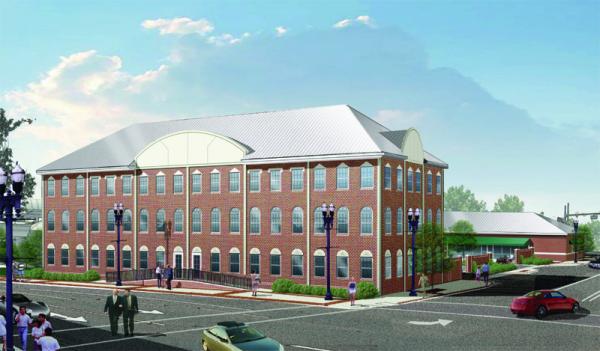 Conceptual renderings show a site layout that includes two buildings located along Union and State Streets, with surface parking in the middle.  The larger 11,000 square foot office building will face the corner of Laura and Union Streets.  A smaller 2,720 square foot convenience center will front the corner of Laura and State Streets.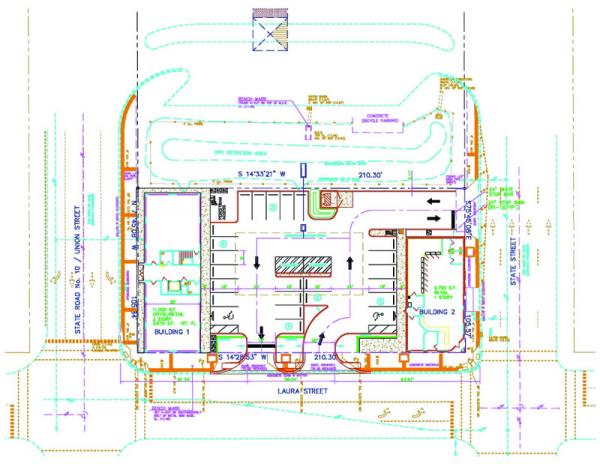 The plan reveals a site layout that does not properly address adjacent properties and instead focuses on the interior parking lot.  Despite being labeled a Transit Oriented Development, this is a project that could be constructed anywhere.  The proper terminology for this center should be a "Transit Adjacent Development".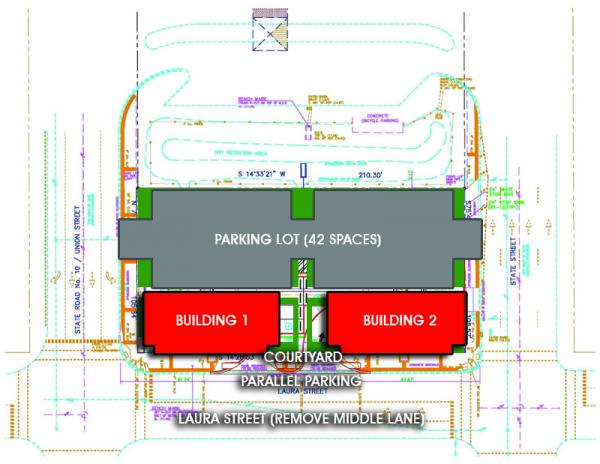 Interesting enough, following the downtown master plan would gain JTA and the Renaissance Group more parking spaces, an outdoor plaza and the same amount of square footage that has been indicated on the plan recently submitted.  The only difference is one embraces Laura Street and buffers the sidewalk by placing the parking area behind the buildings.