Walking San Marco Square: Photo Tour
May 1, 2007
9 comments
Print Article
Although not as heavily promoted as it should be, San Marco Square is an artsy shopping, dining and entertainment district just south of downtown. It has become one of Metropolitan Jacksonville's trendiest shopping and dining destinations.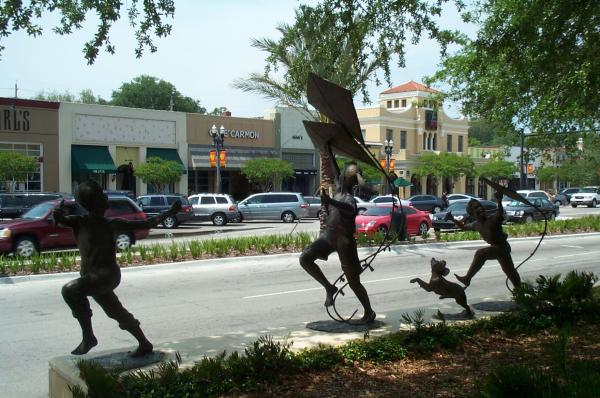 San Marco Square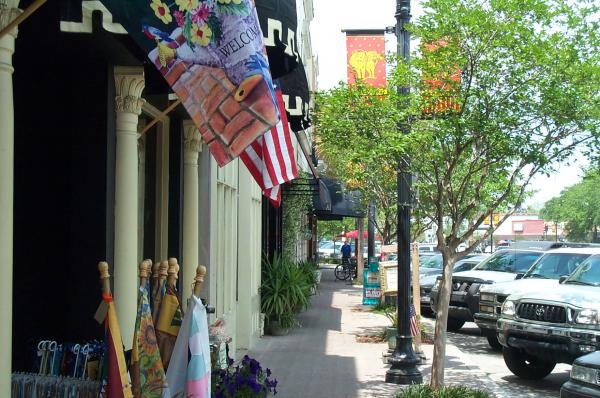 History:
In the 1920's, Telfair Stockton & Company developed an 80-acre subdivision named San Marco. At the heart of this development, Stockton laid out plans for a triangular shaped shopping district. The name "San Marco Square," comes from the famous St. Mark's Square in Venice. Today, this oasis away from what has become a sprawling metropolis continues to reign as one of Jacksonville's true authentic "Town Centers".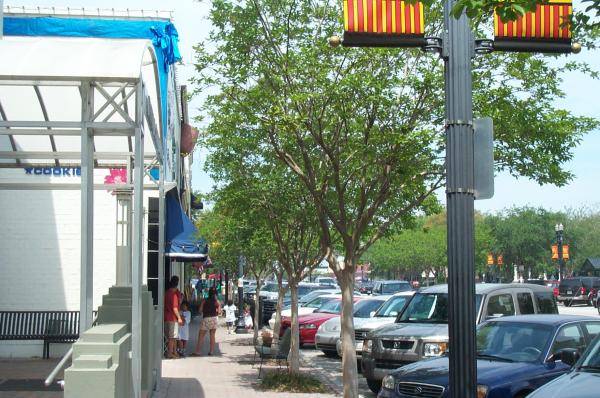 Although the sidewalks are narrow, San Marco Square still is a pedestrian friendly spot because San Marco Blvd's traffic is buffered by parallel parking and lush landscaping.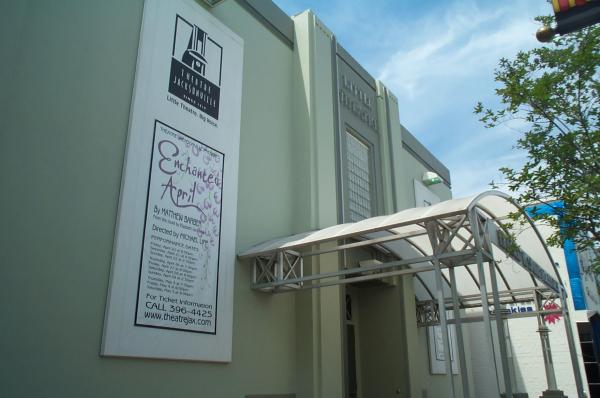 The Little Theater opened its doors in 1937. According to Wayne Wood's "Jacksonville Architectural Heritage Book", it is the nation's oldest continuously operating community theatre group.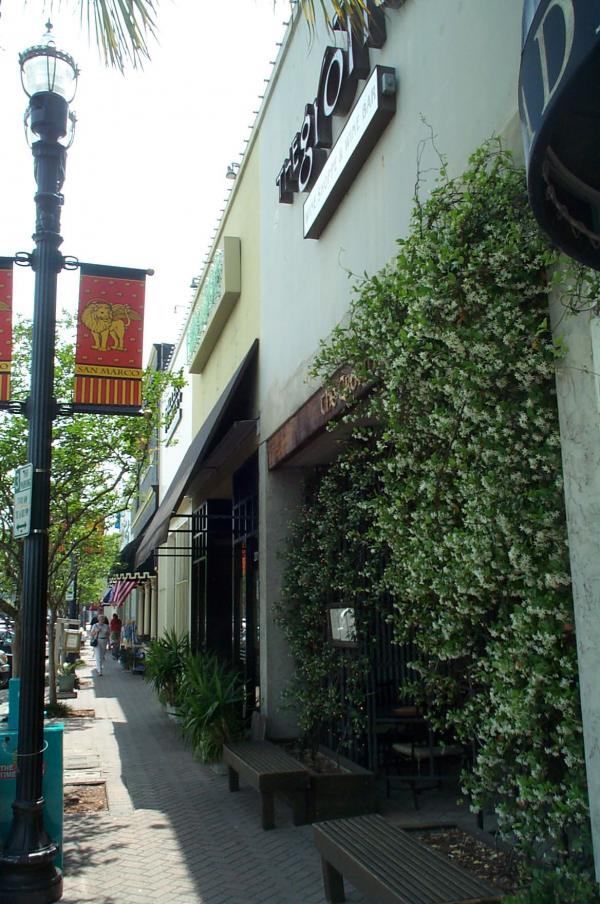 To accommodate outdoor dining, many restaurants and bars, such as The Grotto, have created courtyard type settings along the narrow sidewalks. This is an example of the private sector properly integrating its activities with public right-of-way and within the confines of an existing structure.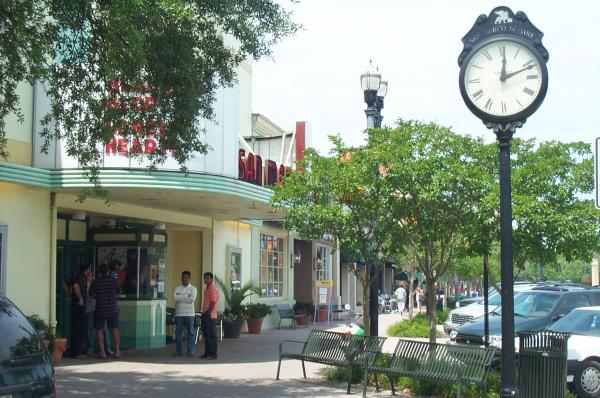 Who says you can't see a first rate movie in Jacksonville's urban core? Designed by architect Roy Benjamin, the San Marco Theatre still is open for business.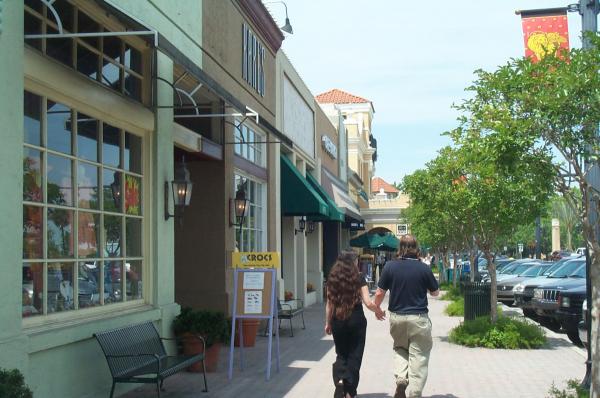 Looking for a place to take that special someone? The square has a vibe and a unique sense of place that suburban strip mall developers can never simulate, no matter how hard they try. Like wine, places like this improve as they age.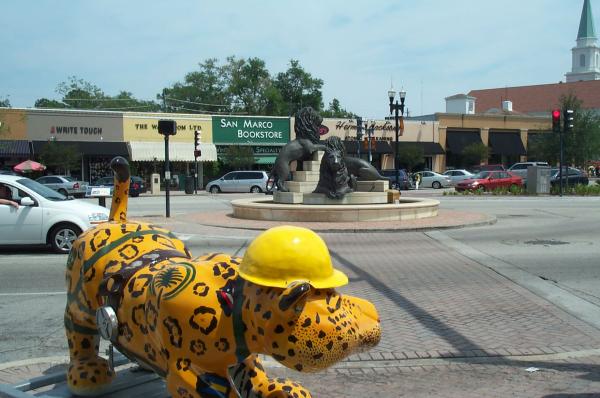 A giant statue of three lions sits in the center of San Marco Square's main intersection.
One thing you'll notice that separates this district from many others in town, is the large number of statues, monuments, and public art. A walk in this district illustrates how diverse the architectural landscape in this city really is. Contrary to popular belief, Jacksonville isn't all about Waffle Houses, Hooters, Confederate flags and pick-up trucks.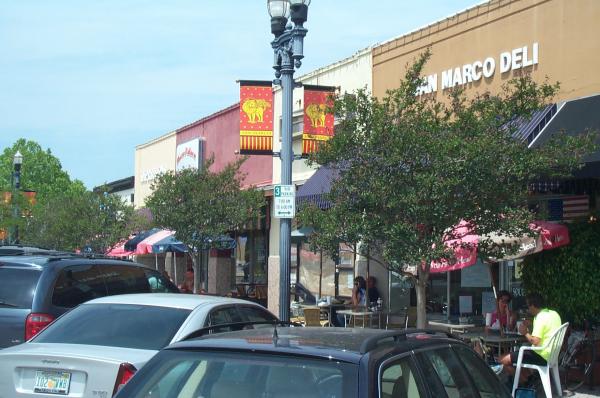 Although there's a three hour limit, unlike downtown, parking in the Square is free. This allows patrons to eat and walk around to different retail shops without worrying about getting a ticket from the parking nazis.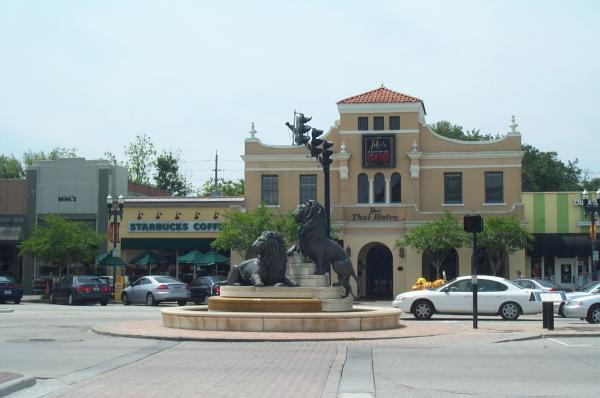 The San Marco Building (center), was the first commercial structure built on San Marco Square in 1926. Today it's the home of a popular establishment called Square One.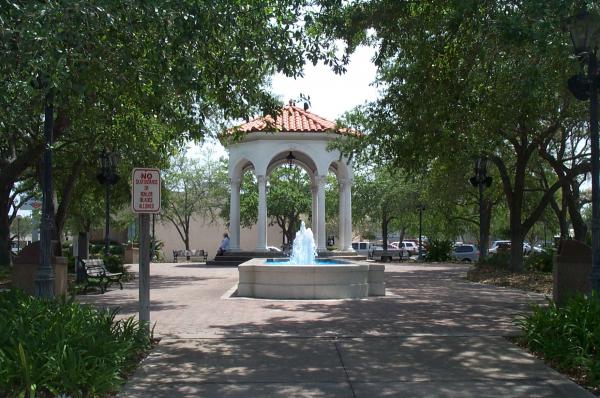 Balis Park, with its classic white bandstand, sits at the center of the square.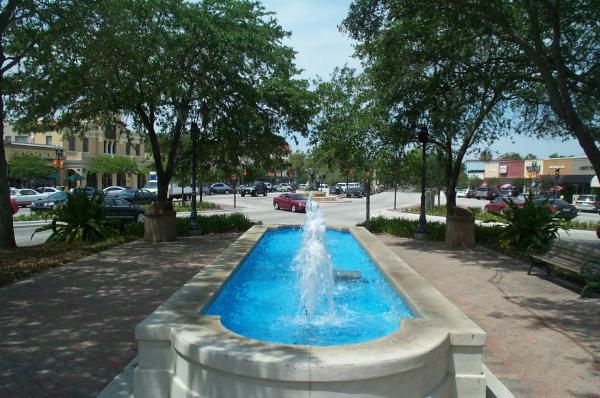 From Balis Park, the squares' sidewalk can be seen wrapping around the intersection of San Marco and Atlantic Blvds.
Atlantic Blvd Corridor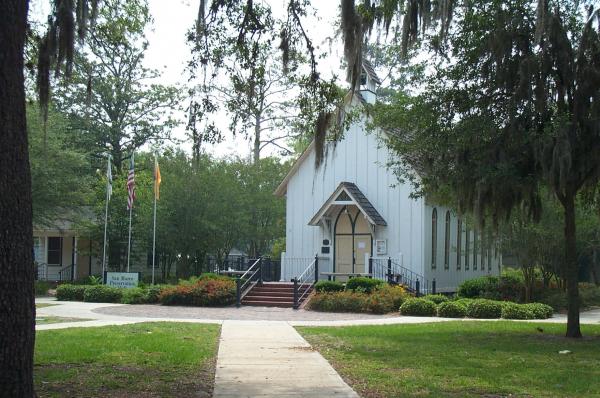 Fletcher Park – also known as Belote Green – is a 1.3-acre passive park bounded by Atlantic Boulevard on the north, Belote Place on the east, Alfred Avenue on the south, and Arcadia Place on the west. The park is characterized by open lawn areas with mature oak, camphor and magnolia trees. The centerpiece of the park is the Old St. Paul's Episcopal Church, which was constructed in 1888, near Pottsburg Creek.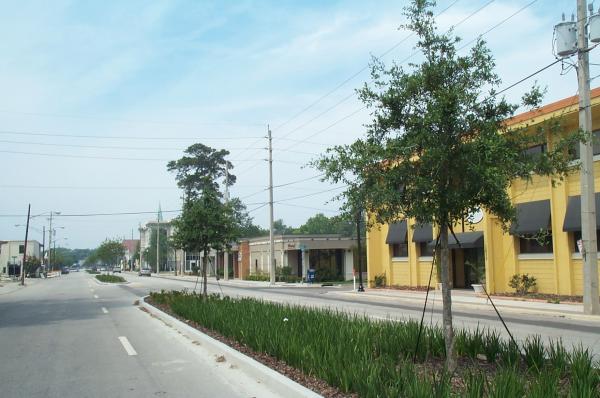 Atlantic Blvd, is currently undergoing a streetscaping that will enhance the entrance to San Marco from the east.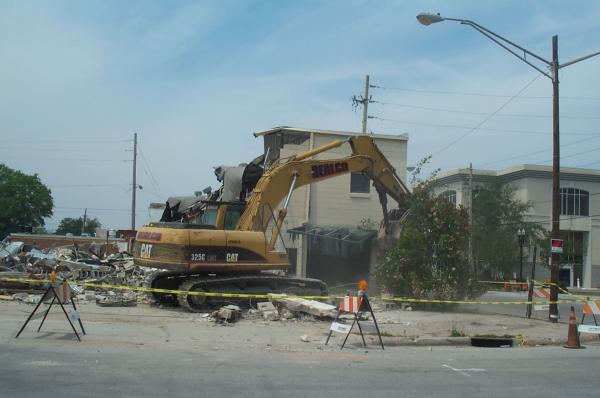 Demolition work is underway on the blocks that will eventually house San Marco's newest urban infill project, East San Marco.
When complete, East San Marco will include Jacksonville's first urban Publix grocery store, 27,000 square feet of street level retail and 125 multi-family residential units, strengthening San Marco's pedestrian friendly footprint in the process.
This image shows the location of FEC's rail line, East San Marco ("project site") and San Marco Square. If the idea of using existing rail lines for commuter rail, as opposed to running bus rapid transit down the same path, is implemented, then San Marco Square becomes a natural spot for commuters whose points of origin could be as far as St. Augustine, to the south, or Jacksonville International Airport and Amelia Island to the north.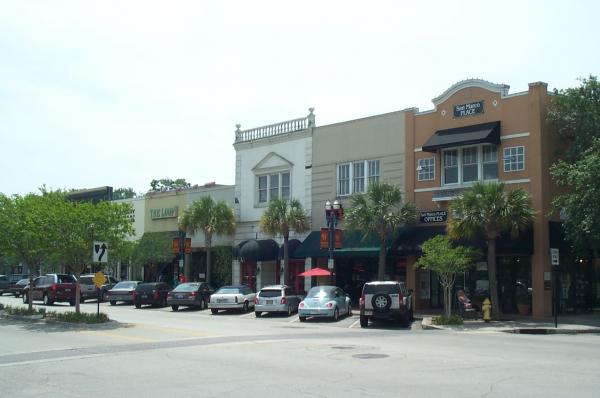 San Marco Square is located at the intersection of San Marco Blvd and Atlantic Blvd. To visit one of Jacksonville's true town centers (sorry St. Johns Town Center, this place is authentic) coming from the south, take San Jose Blvd north to San Marco Blvd. From the north, take either San Marco Blvd or Hendricks Avenue south to Atlantic Blvd. Last but, not least, if your traveling from the east, take Atlantic Blvd until it dead ends into the heart of the Square.
To learn more about San Marco:
San Marco Preservation Society: www.sanmarcopreservationsociety.com