Learning From Georgia III: Downtown Atlanta
June 18, 2007
4 comments
Print Article
Known as the Mecca of Sprawl, Georgia's largest city offers several good and bad examples of how to create a vibrant urban atmosphere.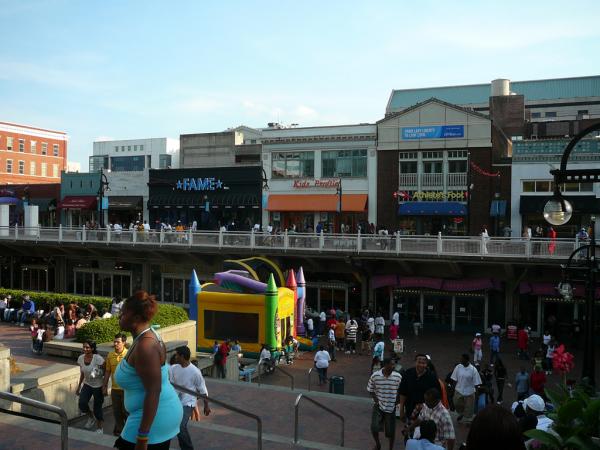 STATISTICS:
Atlanta Population 2006: 483,108 (City); 5,478,667 (Metro) - (incorporated in 1845)
Jacksonville Pop. 2005: 790,689 (City); 1,277,997 (Metro) - (incorporated in 1832)
City population 1940: Jacksonville (173,000); Atlanta (302,288)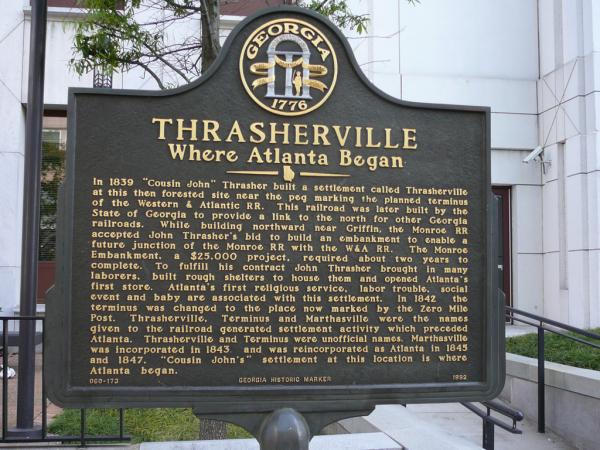 Atlanta was incorporated in 1845.  The city owes its existance to the Western & Atlantic Railroad and the State of Georgia, which built the line to provide a link to the North from other Georgia railroads.
A wide variety of commercial signage can be found on Downtown Atlanta's streets.  These illuminated elements add a level of excitement, creativity and liveliness to the urban environment.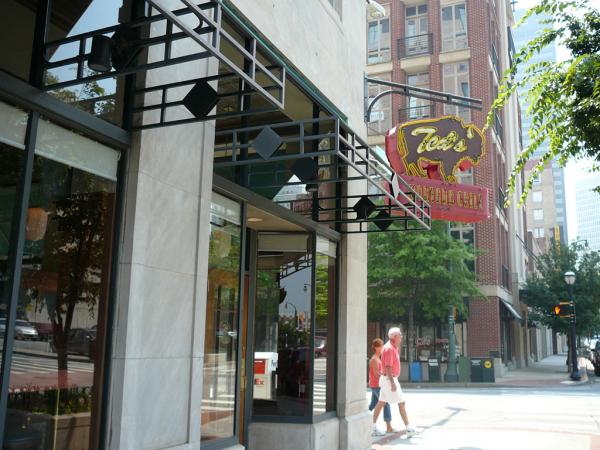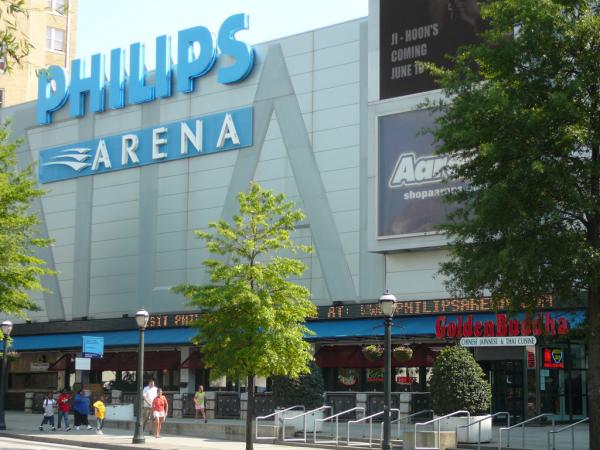 The Philips Arena includes street level bars and restaurants.  Although sporting events don't occur everyday, the space still attracts a level of pedestrian activity by having businesses that are open seven days a week.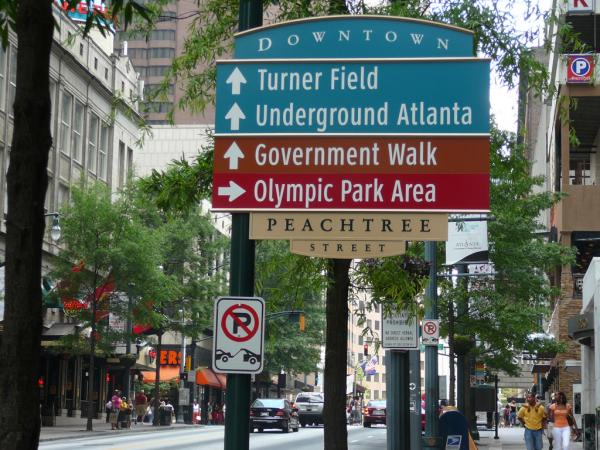 It's difficult to get lost in Atlanta if traveling by car.  Most of the major streets feature well designed directional signage for those not familiar with the area.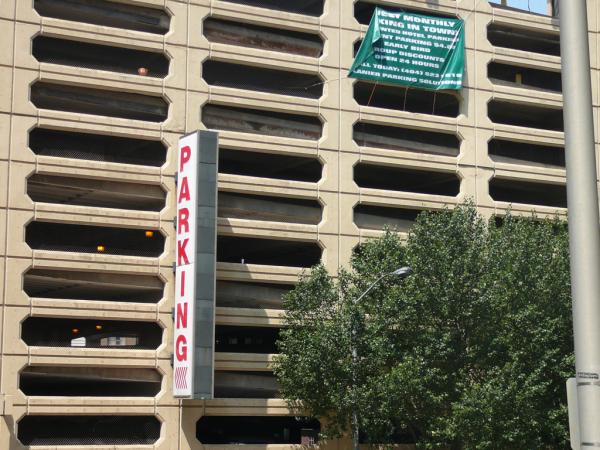 As you know, parking signage is a huge issue in Downtown Jacksonville.  In Atlanta it's not much of a problem.  Most garages have clearly marked signage attracting potential customers.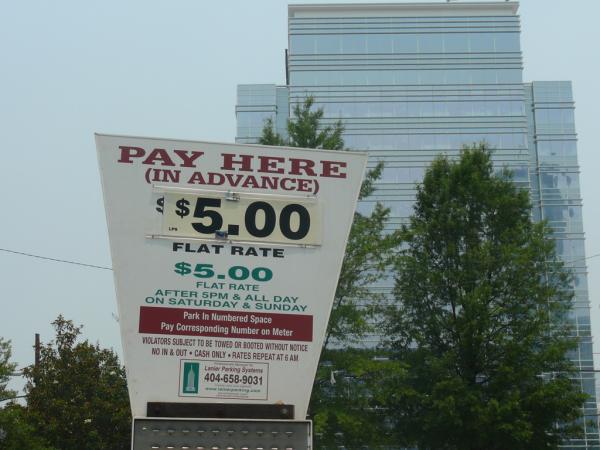 Parking prices are comparable with Downtown Jacksonville's.  You can find surface lots with $5/day spaces available within one block of Centennial Olympic Park.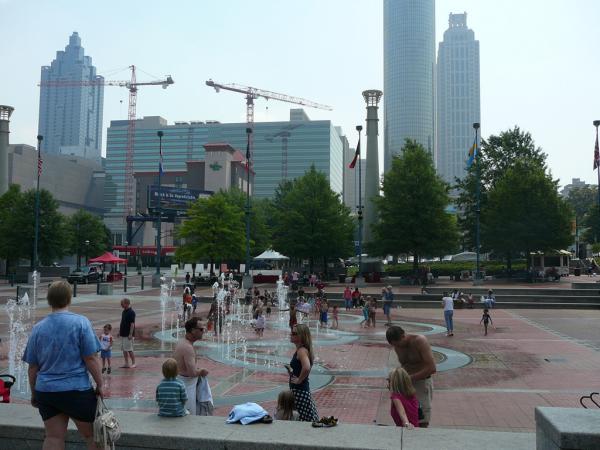 Centennial Olympic Park is Atlanta's most recent addition, in terms of urban public spaces.  Since its opening in 1998, the city has worked to line its borders with hotels, museums, condominiums, restaurants and retail shops.
While it may be easy to get around on car, Atlanta is a master at sprawl and a true autocentric city.  Being a pedestrian in the core can get kind of frustrating because the city does not have a square block street grid pattern and none of the pedestrian signs have any information on them.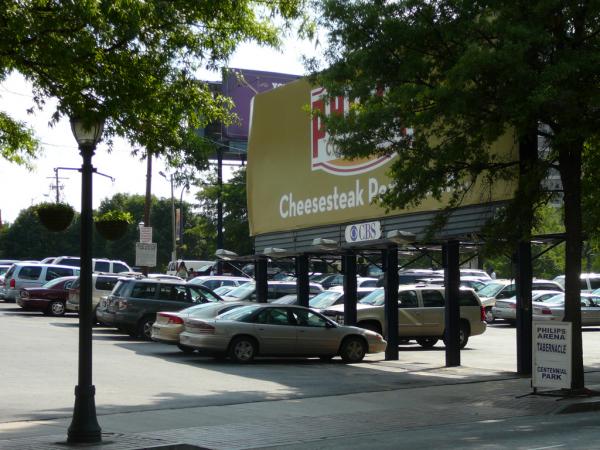 Like Jacksonville, Atlanta's heavy pedestrian traffic areas are cut off from each other by an abundance of surface parking lots.   Unlike Jacksonville, most of Atlanta's were at least paved, instead of demolished building foundations.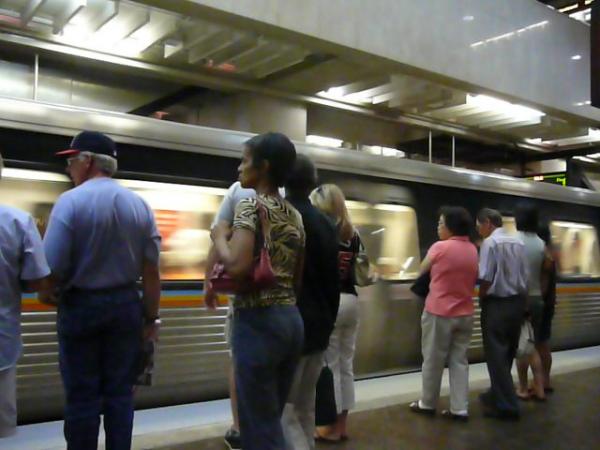 One area where Atlanta really exceeds Jacksonville is mass transit.  Atlanta is one of the few cities in the Southeast to have a heavy rail system (the others are Miami, Washington, DC & Baltimore).  MARTA gives residents the option of living a car free lifestyle in a sprawling low density city, if that's their choice.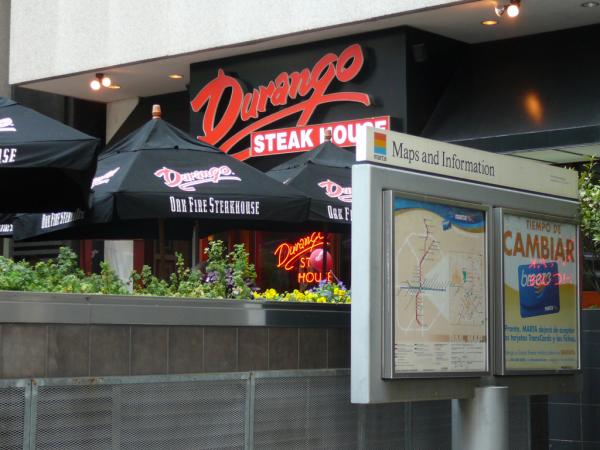 Many of MARTA's urban stations have street level retail and restaurants nearby.  The stops also have system maps and schedules to properly inform transit riders.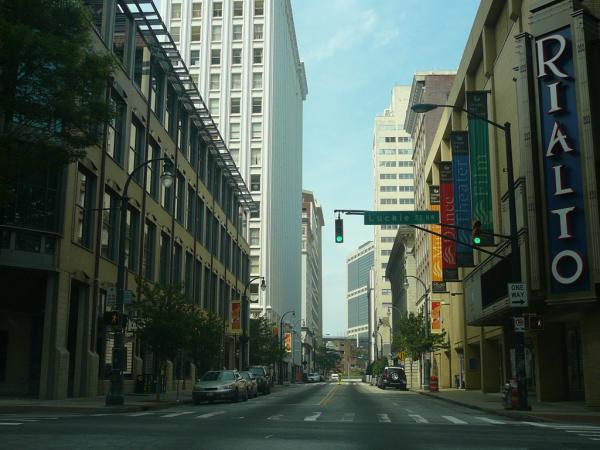 One of the most interesting areas in Downtown is the Fairlie-Poplar Historic District. Developed during the late 1800's, Fairlie-Poplar's large stock of vintage commercial and office buildings from that era have been preserved as an urban landscape in a sea of suburbia.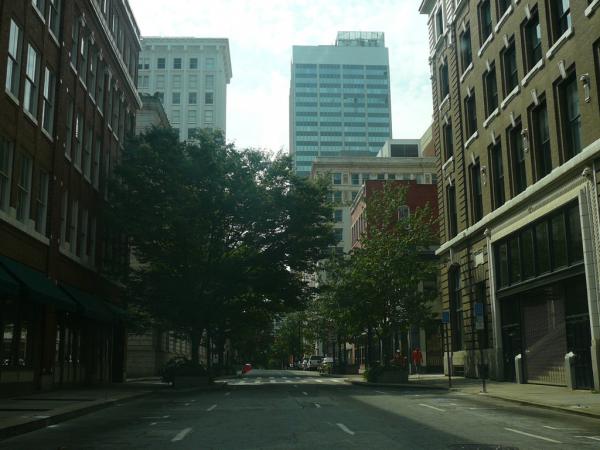 The area in Jacksonville that most closely resembles the historic character of this district would be the heart of the Northbank, with Adams Street being the main corridor.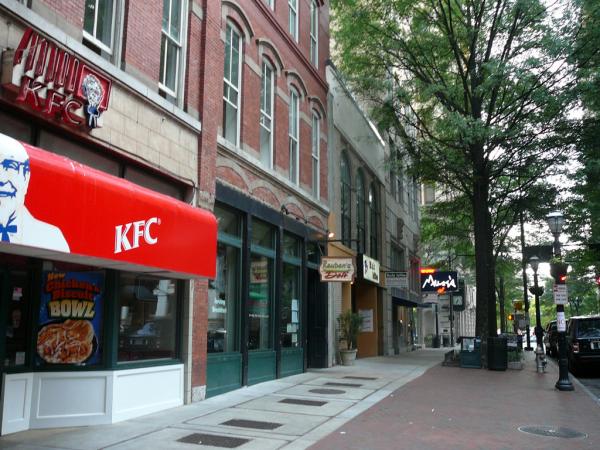 Many of the older buildings in this district have been converted into loft apartments on their upper levels.  This has created a market for many restaurants to open in commercial buildings lining the streets.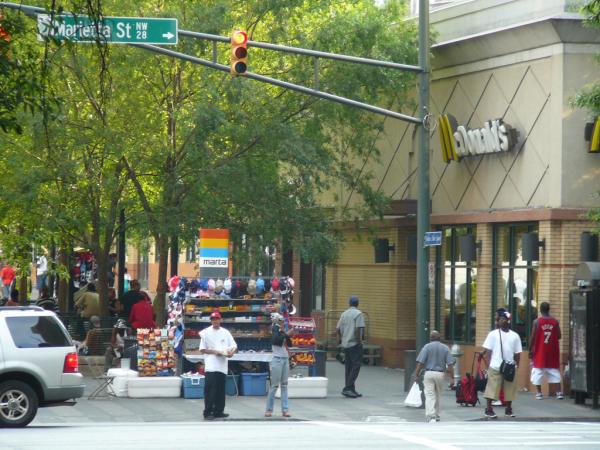 Popular Five Points is located on the southeast side of Fairlie-Poplar.  Originally the intersection of two Creek Indian trails, this area is considered by Atlantans to be the center of town.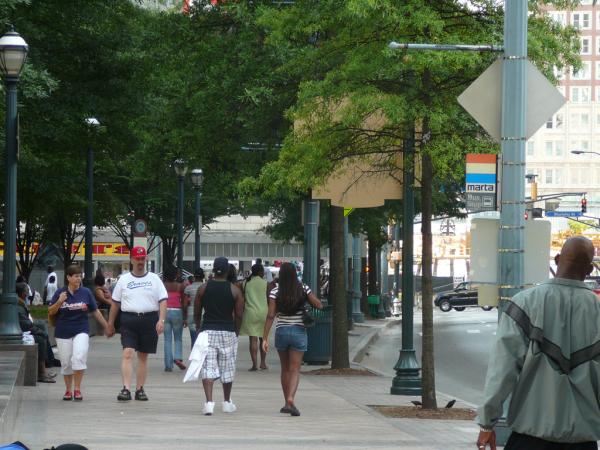 Five Points is a very vibrant section of the downtown core.  During the 1950's, it was the heart of Atlanta's urban retail scene.  Today, despite the abundance of shopping malls in the metropolitan area, it still contains a decent number of retail shops.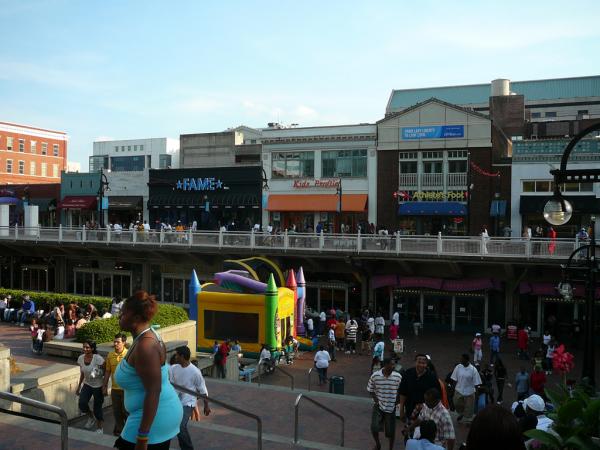 Underground Atlanta is a shopping and entertainment district in Five Points.  First opened in 1969, it takes advantage of viaducts built over the city's railroad tracks to accomodate automobile traffic.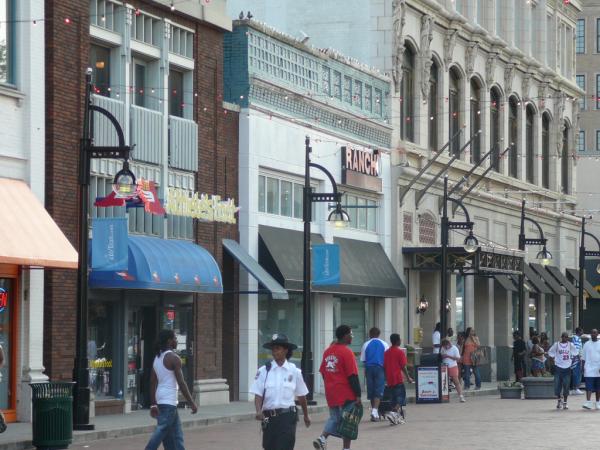 The Underground has a pretty interesting story.  Most of the buildings were constructed between 1866 and 1871.  In the early 1900s, Atlanta architect Haralson Bleckley suggested that several iron bridges over nearby railroad tracks be rebuilt in concrete and connected by a linear mall between them.
Once this happened, merchants began to move their operations to the second floor of their buildings, while turning the original ground floors into basements for storage, speakeasys and juke joints.   However, by the start of the Great Depression, this basement area was effectively abandoned and forgotten.
In 1968, the original storefronts were rediscovered and the area was declared a historic district.  Due to the immediate abandonment, many of the district's original architectural features from a century earlier remain intact, including brickwork, granite archways, cast-iron pilasters and gas streetlamps.
Today Underground Atlanta is primarily an entertainment destination for tourist and averages around 6 million visitors annually.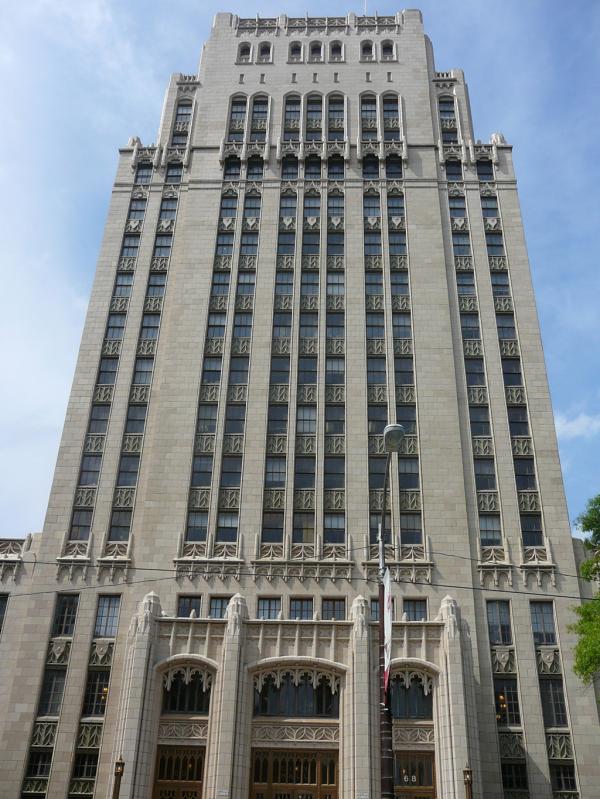 The Atlanta City Hall, sits just south of The Underground.   The Gothic Revival structure was constructed in 1930 by G. Lloyd Preacher.
Learning From Downtown Atlanta
From the images above, the abundance of easily identifiable signage is a major part of the urban Atlanta experience.  The Fairlie-Poplar District, with its large collection of historic urban fabric, is also impressive and serves as an example of why we should save the rest of our historic fabric in the Northbank. 
However, the city still suffers from many of the things that continue to stymie clustered and compact pedestrian friendly development in Jacksonville.... it's autocentric nature and surface parking lots, although those issues are quickly being addressed with rapid urban infill and smart growth.