Learning From Georgia II: Atlantic Station
June 4, 2007
8 comments
Print Article
First planned in the mid-1990s and officially opened in 2005, the 138 acre Atlantic Station is one of the largest and most recent urban renewal projects in the Southeast.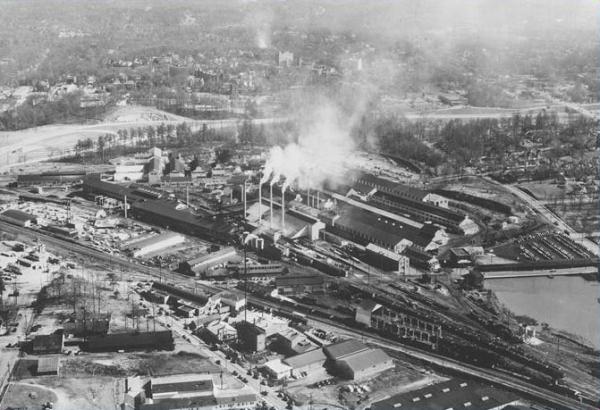 Atlantic Station is constructed on the former brownfield site of Atlantic Steel. The Atlantic Steel mill operated from 1901 to 1998. During its heyday, it employed 2,300 workers and produced 750,000 tons of steel annually.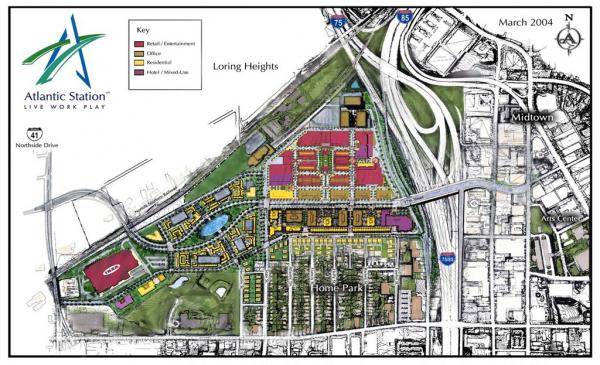 Atlantic Station Master Plan - when complete the entire Atlantic Station development will include 12 million square feet of retail, office, residential and hotel space as well as 11 acres of public parks. The development is comprised of three districts that line 17th Street, just NW of Midtown Atlanta.  They are known (from east to west) as The District, The Commons, and The Village.
The District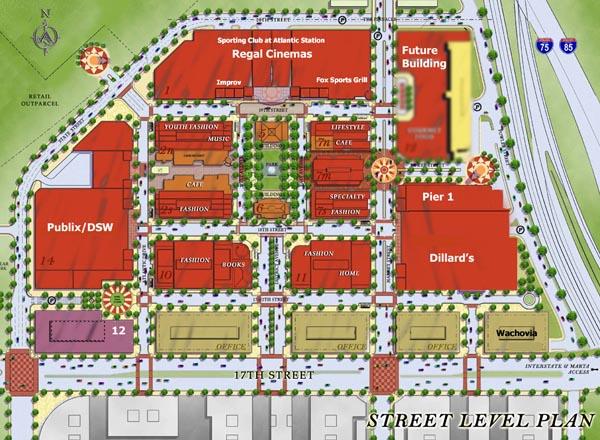 The District is home to most of Atlantic Station's retail and office space.  Think of it as the St. Johns Town Center on steroids, both in terms of scale and pedestrian friendliness.  Complete with a gridded street layout, the outdoor mall contains a 16 screen Regal movie theater, Dillards, Publix, Target and a 26 story, TWELVE Hotel tower, recently developed by the Novare Group.
The District Photo Tour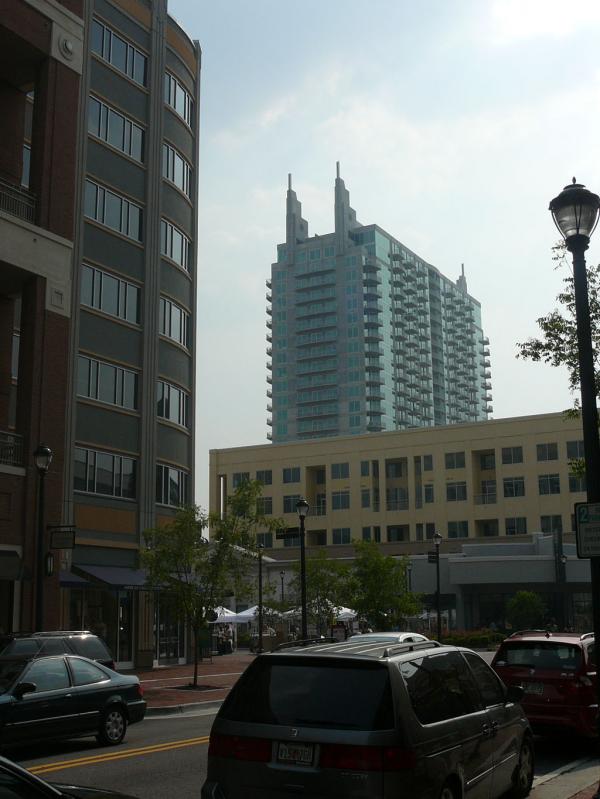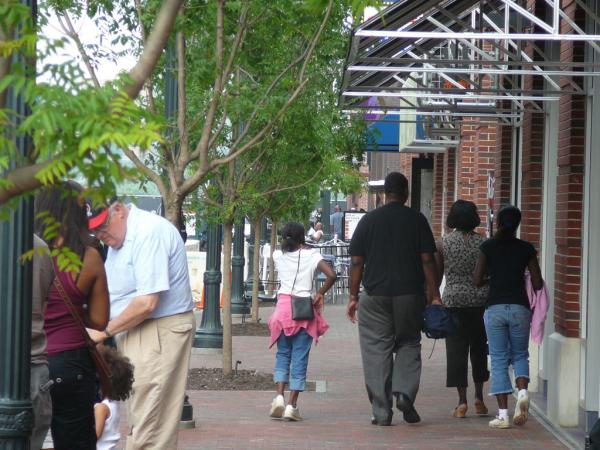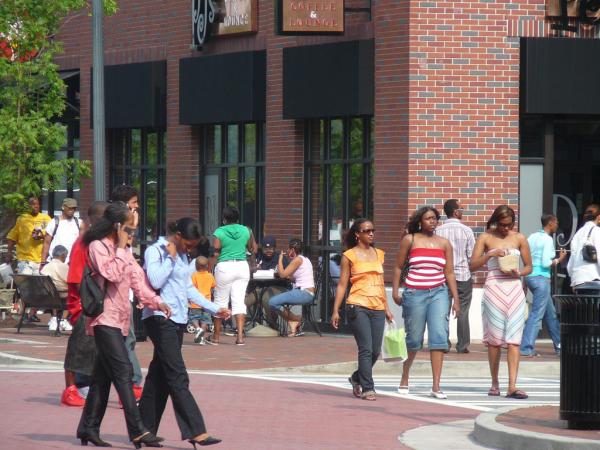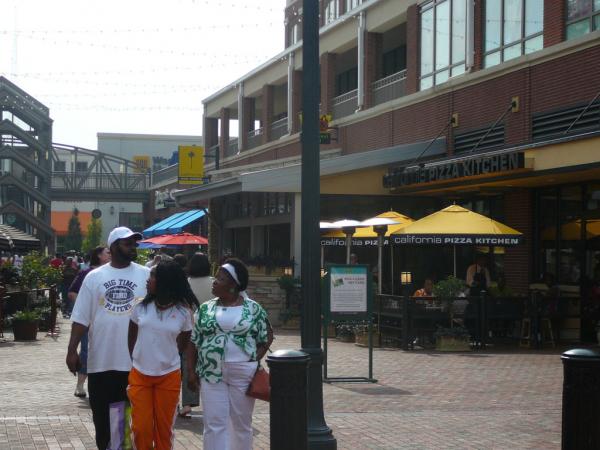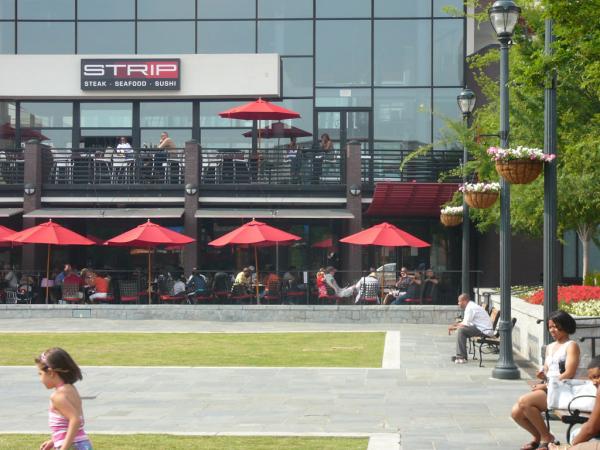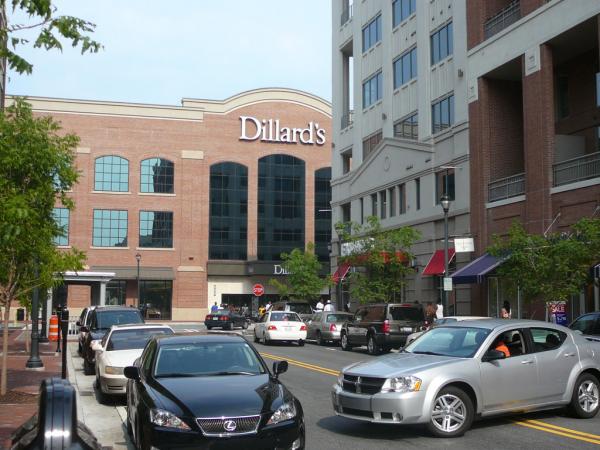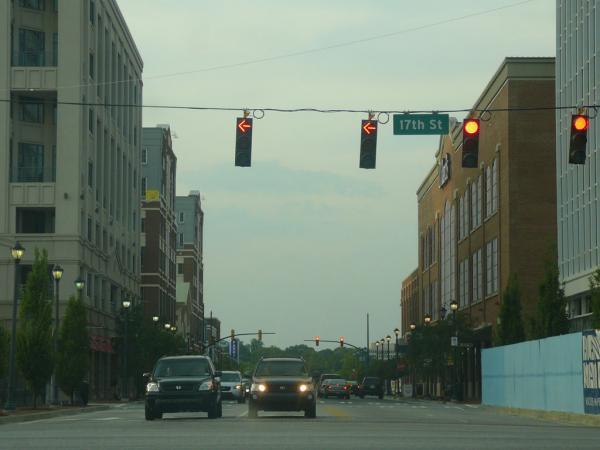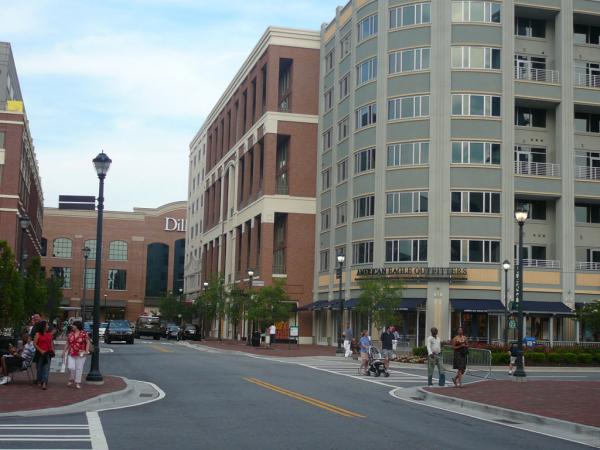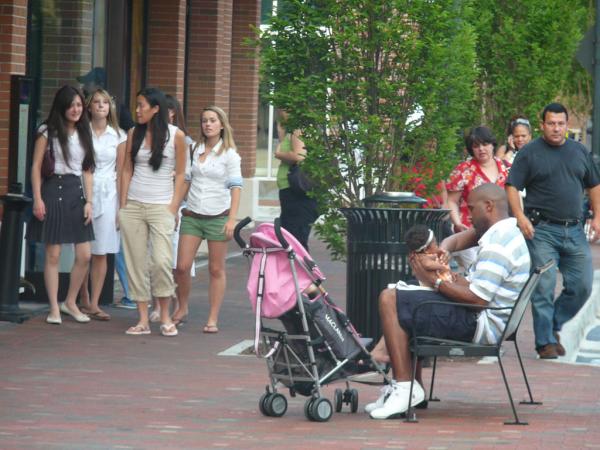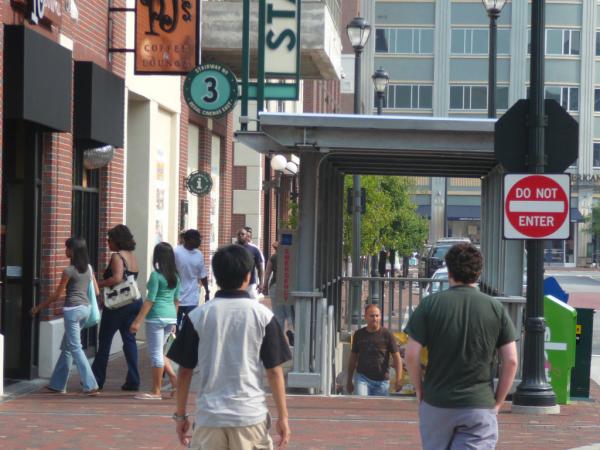 The District is actually built above one of the country's largest parking decks.  The two level deck contains 7,300 hidden parking stalls, making the shopping area pedestrian friendly, not only on its interior, but also the neighboring areas surrounding it.  Access to the parking levels has been carefully designed to give the impression of subway station entrances from the shopping level.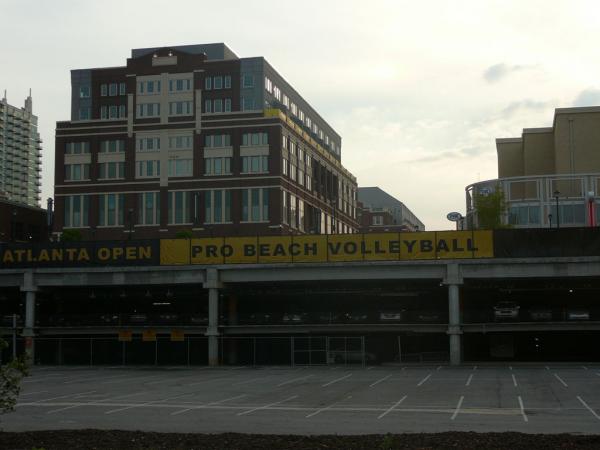 This image illustrates how The District has been built over a two level parking garage.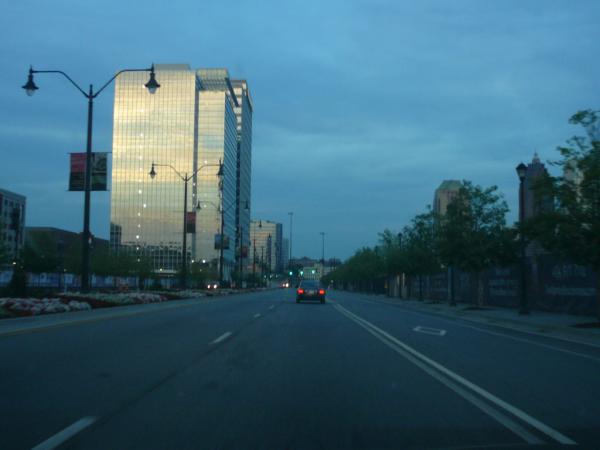 Office space is located along 17th Street.  17th Street has also been designed to accommodate bus rapid transit.  However, this bus rapid transit system is used as a "free" express connector route from Atlantic  Station to the nearest MARTA subway station in nearby Midtown.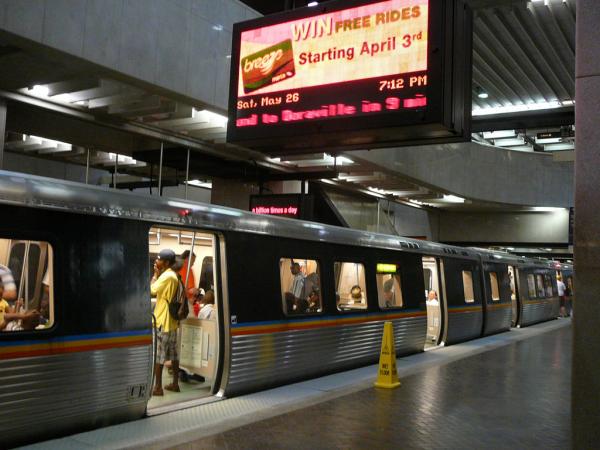 The Commons
The Commons is home to many low-rise condominiums, apartments and townhomes, all centered around a large man-made pond in the median of 17th Street.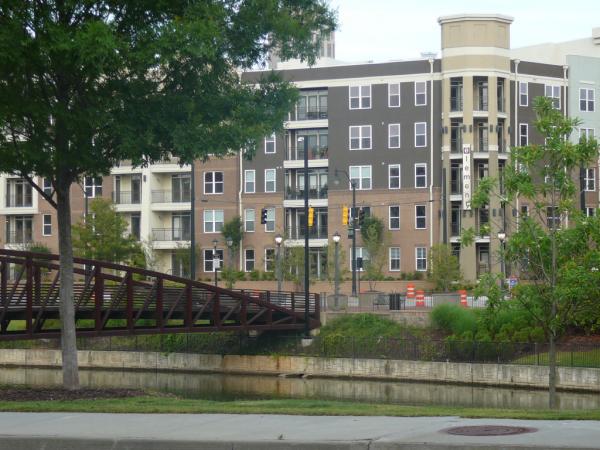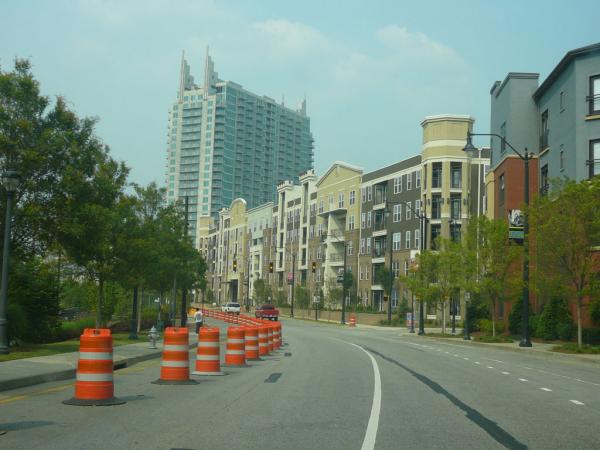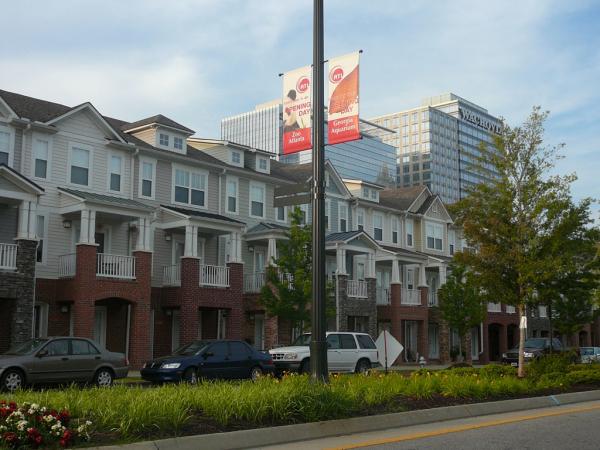 The Village
The third and westernmost component of Atlantic Station, is the Village.  It contains Georgia's only IKEA store and a private student housing complex known as The Flats.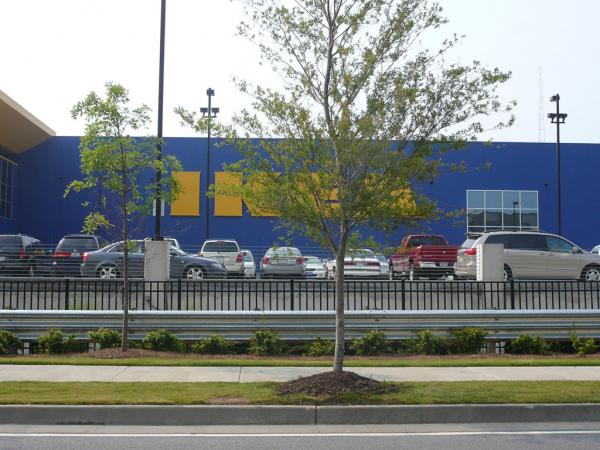 What About Jacksonville?
Atlantic Station represents a new breed of large scale retail centers sweeping the nation, that has yet to make its way into the local market.  While most believe St. Johns Town Center would fit this bill, it doesn't.  However, there are at least two mixed-use projects on the drawing board that could possibly introduce this type of infill urban environment into Metropolitan Jacksonville.

1. Avenues Walk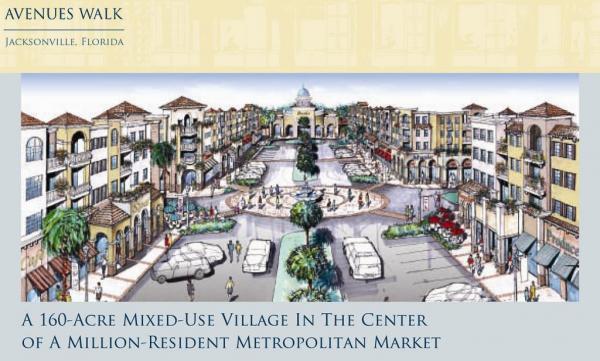 The 160 acre Avenues Walk is the latest mixed-used retail project nearing ground breaking in Jacksonville.  When complete, Avenues Walk will include 600,000 square feet of retail, 50,000 square feet of office space, 400 hotel rooms and 1,050 residential units.  Originally, the complex closely resembled the pedestrian friendly layout that makes Atlantic Station feel more like a district or neighborhood, as opposed to a shopping center.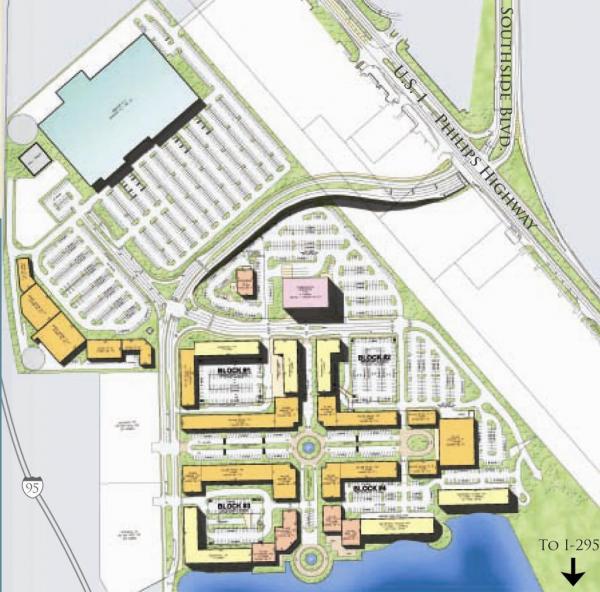 The original layout consisted of retail and office space in a gridded layout with most of the center's parking areas shielded by buildings.  The center, in this plan, also embraced the lake as a social area with restaurants and a courtyard opening up to the waterfront.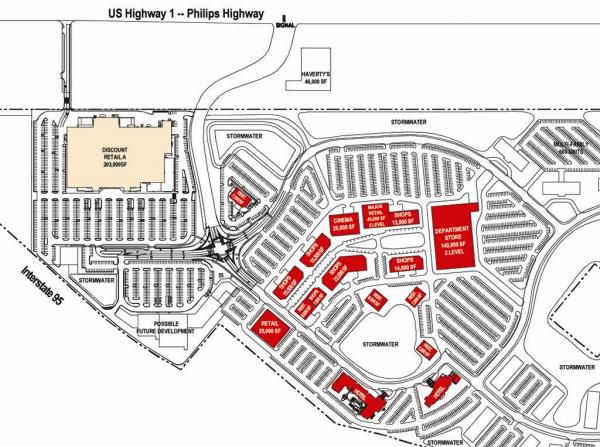 The revised layout takes on the shape of a typical shopping mall, with a central open air retail corridor, similar to St. Johns Town Center, with large areas of open surface parking lots surrounding the shops.  The lake also becomes a backdrop, as opposed to a featured amenity in this plan.

2. Brooklyn Park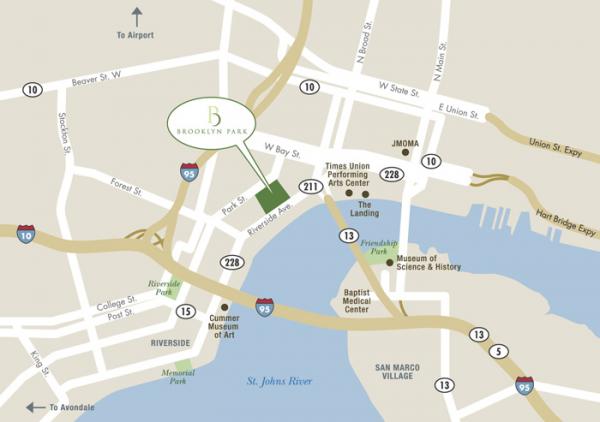 What may turn out to be one of the most interesting local retail developments, happens to be ideally situated between Five Points and Downtown in Brooklyn.  Due to a souring residential market, Atlanta-based Miles Development Partners have decided to change the focus from a project with 1,500 residential units, to one with as much as 150,000 square feet of retail.  Miles' new plans include destinations such as an urban fresh market grocery store, a major bookstore, a 150-room hotel and space for at least three locally-owned signature restaurants. 

Along with a new skyway stop, 200 Riverside will also rise immediately next to Brooklyn Park.  In addition to Brooklyn Park's features, 200 Riverside will bring approximately 250 residential units, 111,300 square feet of Class "A" office space and a hotel to Riverside Avenue.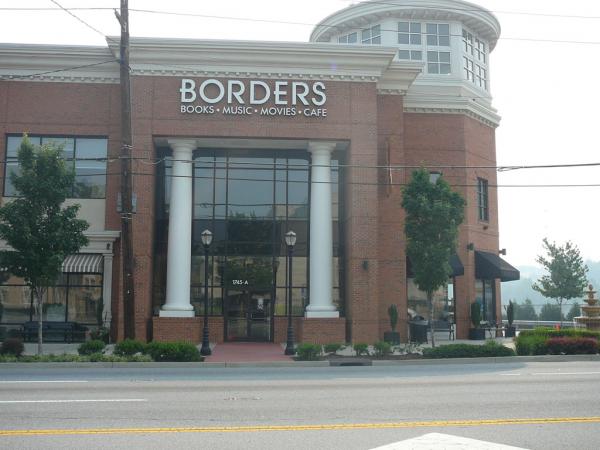 What makes the Brooklyn Park square footage number impressive is the fact that the development site is only about 12.5 acres. Miles still plans to move forward with the construction of 277 apartments on the site, this September.  The limited amount of land and the large amount of commercial space can only mean one thing.  This project will be vertical in nature, as opposed to the typical Jacksonville retail center, which stretches horizontally.  Construction on the retail component is expected to be underway in about a year.