Jacksonville's Most Endangered Historic Buildings
June 3, 2007
70 comments
Print Article
Recently, the Jacksonville Historic Society released a list of twelve significant endangered historical structures. Let's take a look at them and suggest a few more.
Jacksonville Historic Society's list of 12 significant endangered historic structures.

1. Fire Station 5 - 347 Riverside Ave.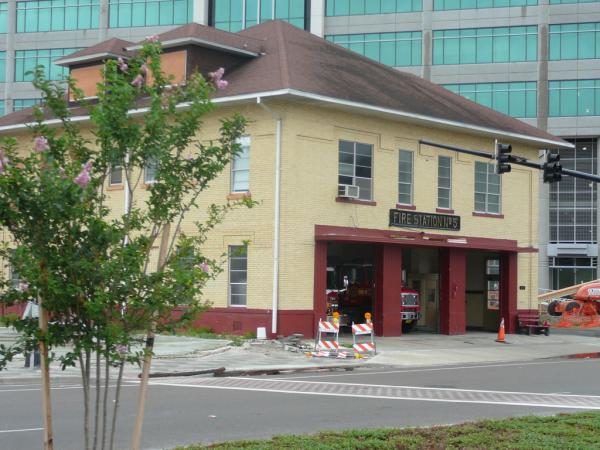 Built in 1910 to house "two pieces of apparatus, five horses and 14 men." Still operating 97 years later but threatened by surrounding development. City recently sold the property to Fidelity National Financial, a neighboring corporation, but the city retained the right to move the structure off the property before Fidelity has it demolished. The city is researching costs to move it to a new location and a new public use for the structure. The area will be provided fire and rescue service from a new station yet to be built on Forest Street.
2. Annie Lytle School - 1011 Peninsular Place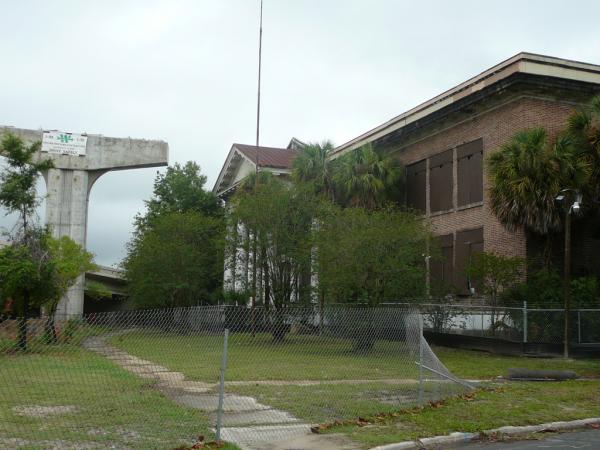 Built in 1917, it overlooked Riverside Park before construction of the I-95/I-10 interchange isolated the building, which has a neo-classical portico supported by colossal Doric columns. Vacant since 1960, the building has been threatened by demolition many times even though it has been declared a historic landmark. Owned by a private foundation, the most recent plans were to build senior housing on the site but retain the building's facade.
3. Grey Hotel at New Berlin - 4517 Irving Road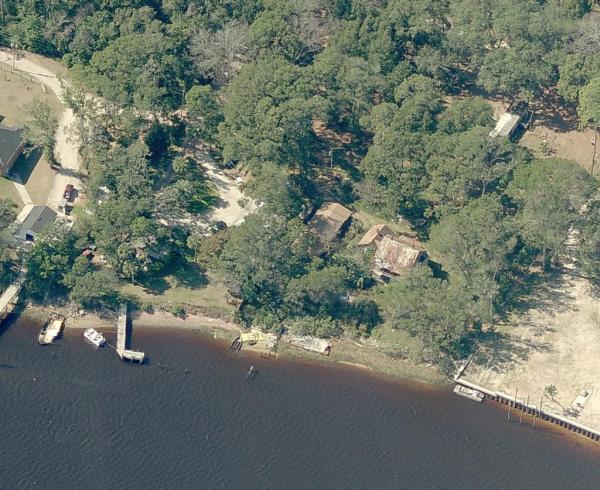 Built in 1880, it is the oldest surviving tourist-related building in Duval County.
Although it is privately owned, it is available for acquisition and restoration. The city has been in discussions with the Jacksonville Historical Society about possibly moving the building across the St. Johns River to the Reddie Point area of Arlington for some sort of historical or maritime use.
4. Lola Culver Elementary School - 580 Lawton Ave.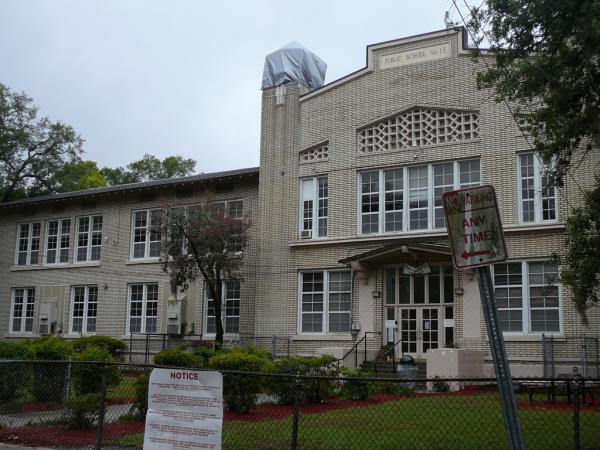 Built in 1916 as the Panama Park School, it was one of architect Henry Klutho's last great Prairie-style designs. The building is highlighted by two central towers surmounted by terra cotta eagles. They have been covered in plastic as the towers were leaking rain. The school will be vacant after the 2007-08 school year as Culver merges with North Shore in a new building. The School Board is working with a preservation consultant and the community on a plan to preserve and protect the building for a suitable reuse.
5. Old Brewster Hospital - 915 W. Monroe St.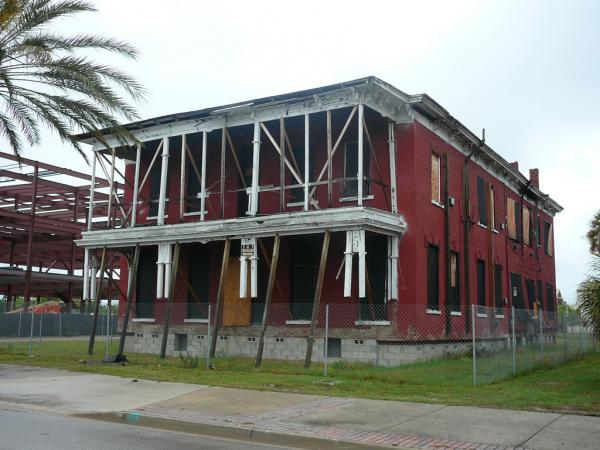 Built in 1885, it was the first hospital and nursing school for blacks in Jacksonville. Severely deteriorated, it is now owned by the city, which has allocated $1.2 million in local funds for its restoration. Additional funds are being sought from the state for the project.
6. U.S. Post Office and Courthouse - 311 W. Monroe St.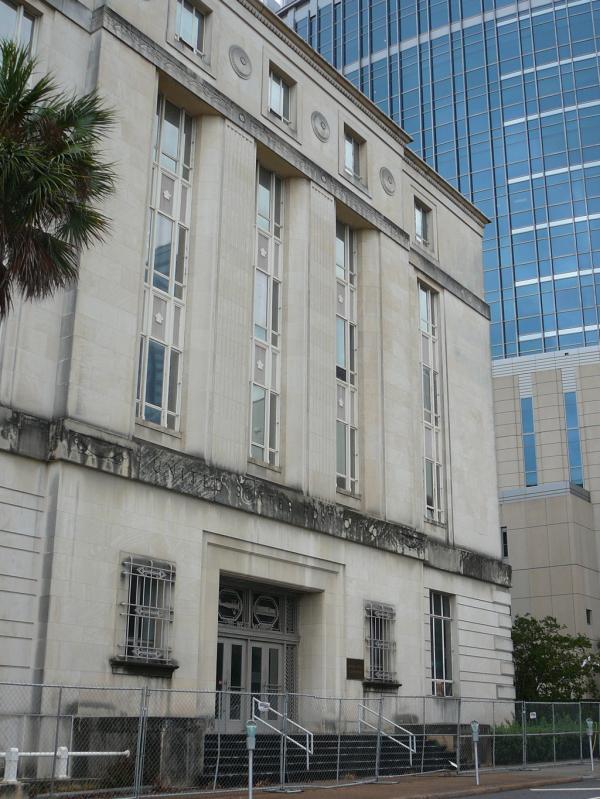 Built in 1932-33, much of the interior of the building retains its original Art Deco ornamentation. Owned by the city, the building is being renovated for use by the State Attorney's Office as part of the new county courthouse complex.
7. Old Federal Reserve Bank Building - 424 N. Hogan St.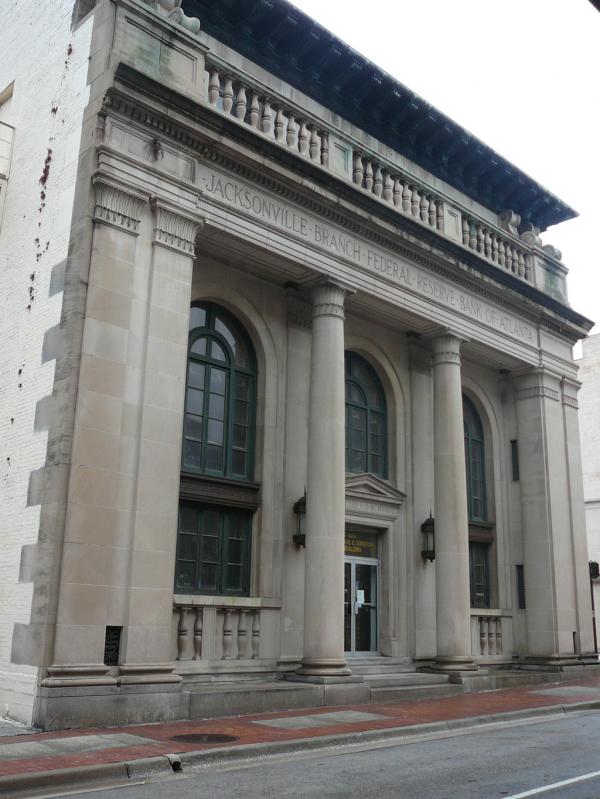 Built in 1923-24 and designed by Henrietta Dozier, this was the first structure built for the Federal Reserve Bank in Jacksonville. Its exterior has remained virtually unchanged, but much of it is hidden by the Skyway Express. Privately owned.
8. Florida Baptist Convention Building - 218 W. Church St.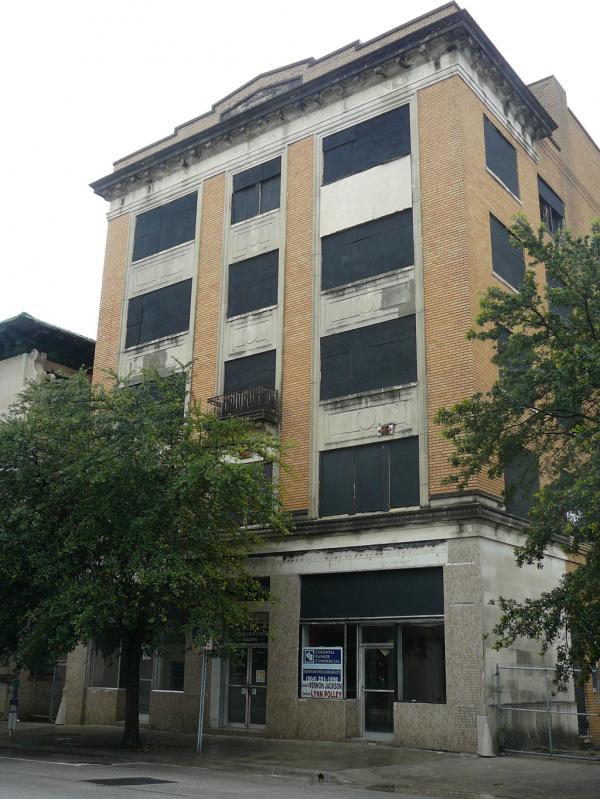 Built in 1924-25, this was the last downtown office building designed by Henry Klutho. It was the first building of its kind in the nation for a state Baptist organization. Privately owned.
9. Guaranty Trust and Savings Bank - 101 E. Bay St.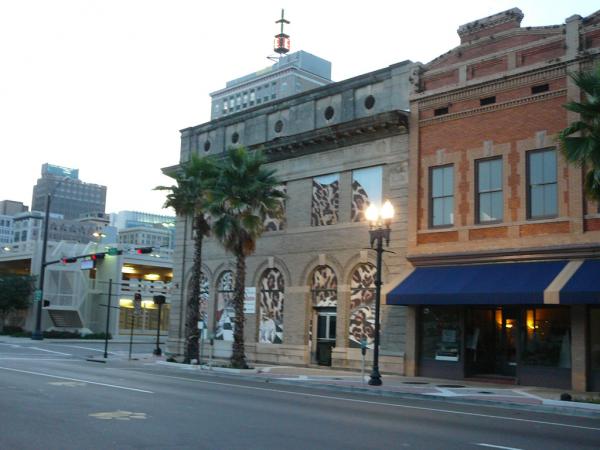 Built in 1902, this structure is a classic example of early 20th-century bank architecture. Privately owned, the vacant building has its windows boarded and painted as if a giant jaguar were inside. It is threatened because of structural deterioration.
10. The Seminole Club - 400 N. Hogan St.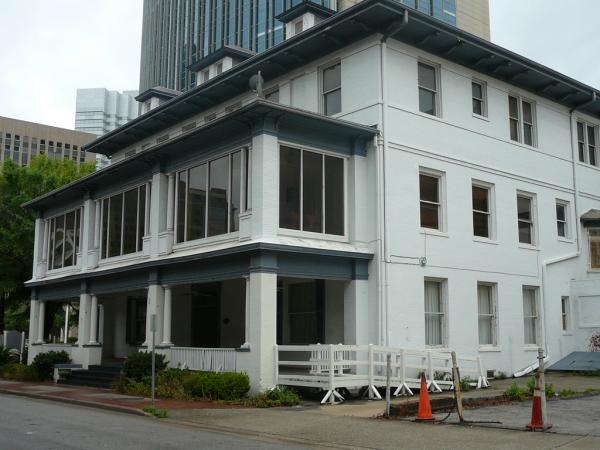 Built in 1902-03, this was Jacksonville's oldest social club for men and the seventh oldest in the United States. Teddy Roosevelt made a campaign speech from the front porch. The privately owned, vacant building is across from Hemming Plaza, City Hall and the new U.S. Federal Courthouse.
11. Haydon Burns Library - 122 N. Ocean St.

Built in 1964, the society said the building, which the city recently sold to a private developer, is among the best examples of eclectic 1960s architecture. While the new owner plans a mixed-use project, it is uncertain if the design features of the building will survive the redevelopment.
12. Friendship Fountain - Southbank

Built in 1964 by the old city government, the fountain in the park became the symbol for the Bold New City of the South, as Jacksonville was called after the birth of its consolidated government in 1968. It is frequently shown when events such as football games are nationally televised. But the fountain is in need of repair and its riverfront location is tempting to developers should the city decide to sell. There are no current plans to either repair the fountain or demolish it, but there could be development around the fountain that the city said would complement the fountain.
See MetroJacksonville's solution for saving Friendship Fountain: http://www.metrojacksonville.com/content/view/372/5/
MetroJacksonville's Additions
While there are certainly good candidates on JHS's list, a few don't belong. Not because they aren't architecturally significant, but because they are in the process of being renovated or they're simply not "historic", as in the case of the Haydon Burns Library (you can't be Mayor Peyton's age and considered historic!).
Nevertheless, here's a few significant structures in definite danger of being leveled, sooner than most think.

13. The Ambassador Hotel - 310 West Church Street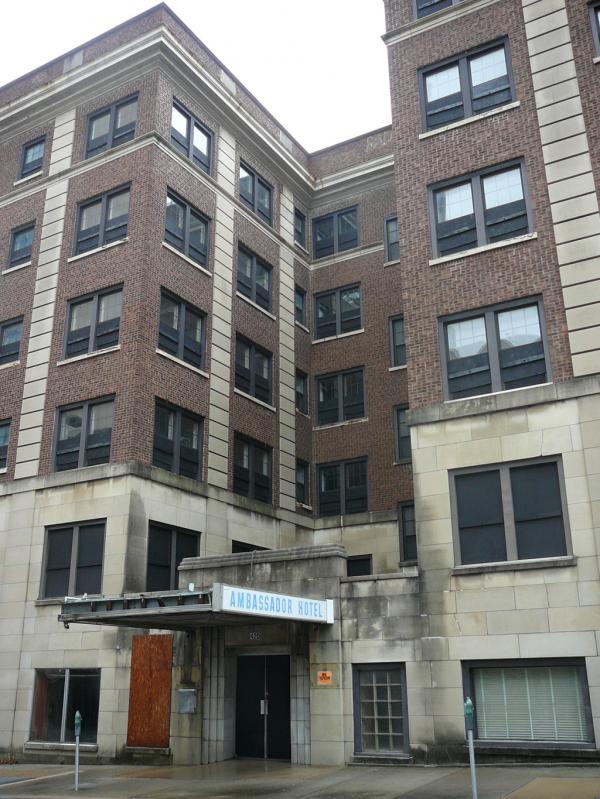 Constructed in 1923, 310 West Church Street Apartments (Ambassador Hotel), is the largest urban original-use historic residential structure remaining in the Northbank. Its also the only one designed with large courtyards so that most of the 50 apartments could occupy corner locations. This structure's renaissance rest in the hands of the county courthouse complex's construction schedule. The longer our downtown moonscape stays, the stronger the chance this building comes down.
14. Mount Mariah A.M.E. Church - 99 Oak Street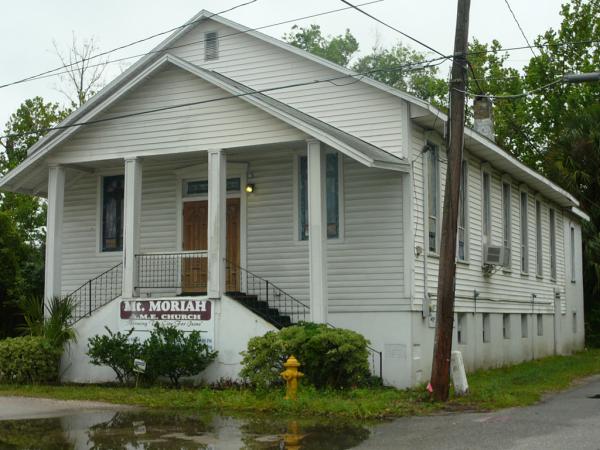 This wood-frame church is one of the few remaining links to early community life in Brooklyn and the best preserved pre-1900 building in the area. Unfortunately, this site is apart of the massive Brooklyn Park infill development. While that development is something that will really benefit the urban community, its never a bad idea to incorporate a little history, in the process.
15. Dance Warehouse / Brooklyn's Park Street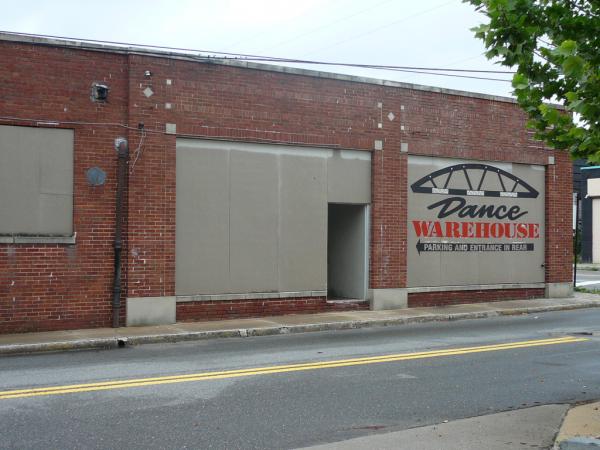 The Dance Warehouse occupies a small 1920's era brick commercial building, on the corner of Park & Price Street. Will small in scale, it's exterior detailing work is pretty unique in the urban core. The JEDC has visions of leveling this building and its neighbors to create a public park. There's nothing wrong with public park spaces, but there is something wrong with a public governmental agency that still can't figure out why it's so important to properly integrate public park spaces with their surrounding content.
The simple solution would be to let this building remain in place, preserving the urban street edge along Park, yet creating an opportunity for someone to bring in a restaurant or business that opens up into the future public park bordering it. Not only would that save the city money, it would also provide a built in user for the public space.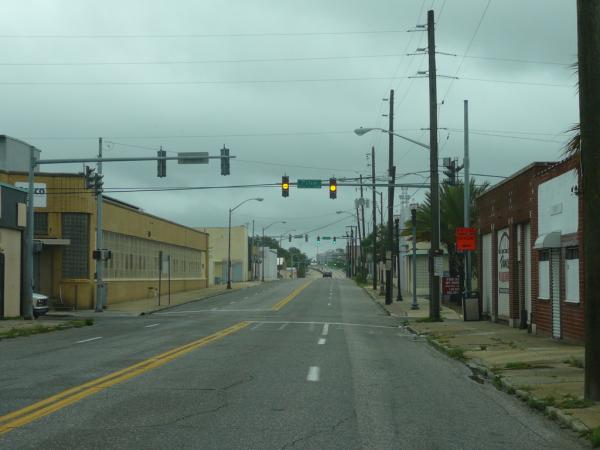 356 Park is only one of many buildings along Park in danger. Some will claim, demolishing urban fabric is a plus, because it rids us of "blight". However, preserving this same fabric and incorporating it into redevelopment plans allows urban pioneers with creative uses, but living on a level below the Ponte Vedra-class to also be a part of the urban renaissance.
16. First Christian Church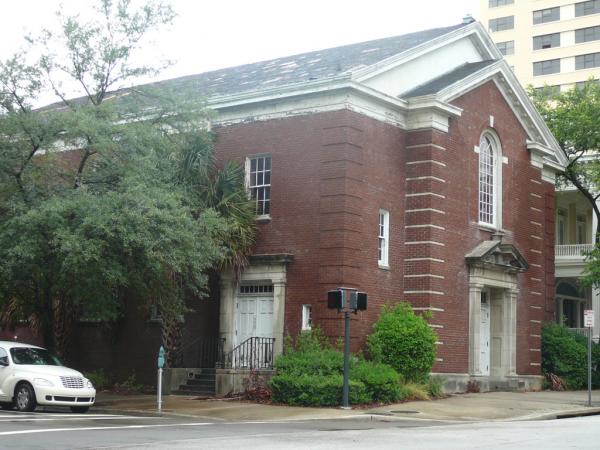 This structure tops the list. Downtown's most suburban and short sighted architectural firm (KBJ Architects), continues to dream of demolishing this brick building for a surface parking lot, despite already owning the gigantic and little used surface parking lot next door that consumes most of their block.
To make matters worse KBJ has allowed the building to decline into the condition it is in today and is asking the city to bail it out by allowing it to go against the downtown master plan to create another surface parking lot. We've destroyed too much of our past already and the building is not in danger of falling in on itself. It's time to tell its irresponsible land owners to take that request and shove it where the sun doesn't shine.
Ennis Davis, a local Urban Land Planner, Graduate Architect and Metro Jacksonville contributor.