Downtown Disappearing Act
April 11, 2012
39 comments
Print Article
Question: What does every structure shaded in yellow have in common?
Answer: They don't exist anymore!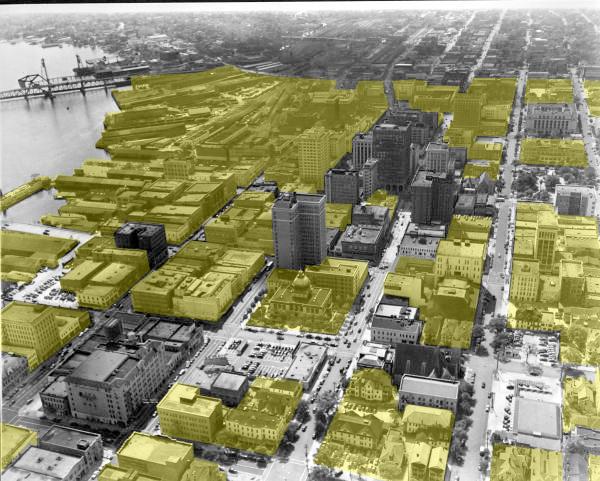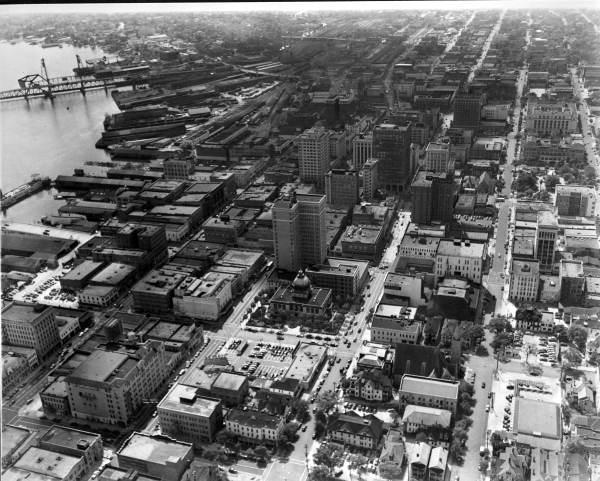 Downtown's urbanity could rival just about any major American city's, during the 1950s.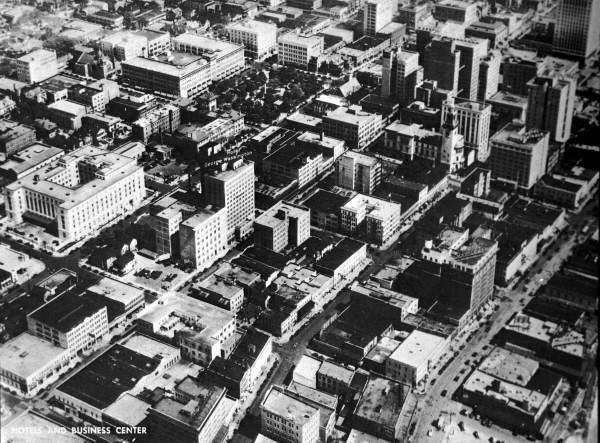 Downtown in the 1930's.  Finding a surface parking lot during this era was more difficult than playing a game of Where's Waldo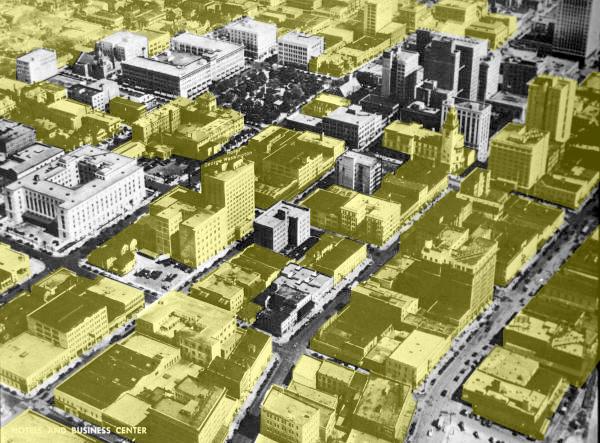 In this image, it's easier to point out what's left than to count what has been destroyed over the last few decades.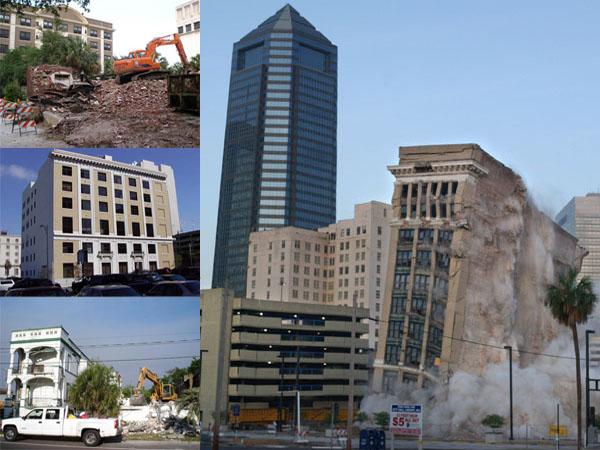 Outside of Jack Diamond's partially completed plan to revitalize LaVilla (eliminate LaVilla - success; turn it into a golf course - failure) during the 1990's, most of the structures highlighted in yellow were torn down in isolated demolitions.  Nevertheless, the final result is a core area that struggles for connectivity no matter how much money taxpayers throw into it.  When will we finally decide to turn the corner?
Published July 26, 2007