Jax Beer: The Drink of Friendship
August 3, 2007
29 comments
Print Article
What do Jacksonville, St. Louis, Milwaukee and Denver all have in common? At one point in their histories, they have all been the home of some of the most popular beers to be produced on United States soil.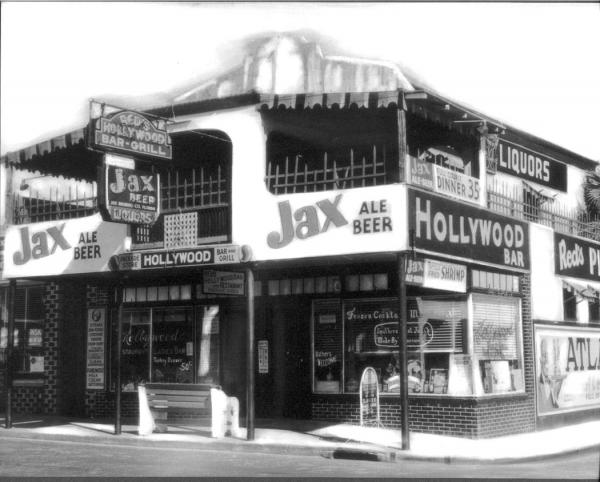 The History of Jax Beer
1913 - Production of Jax Beer, at the Jax Brewing Company begins.
The Prohibition Era
1918 - The name is changed to Jax Ice & Cold Storage Company.
1919 -Instead of beer, the company produces ice and "near beer".
After Prohibition
1933 - Prohibition ends and the name changes back to Jax Brewing Company.
Late 1930s - Jax Brewing Company grows to become of the largest industrial employers in Jacksonville.  Jax Beer becomes one of the most popular drinks in the Southeast.  Other products produced by the brewery include Jax Ale and Stout.
1956 - The company closes it's doors after selling the Jax Beer copyright to New Orleans based Jackson Brewing Company. 
1974 - The New Orleans company closes its doors and the rights to Jax Beer are taken over by Pearl Brewing Company of San Antonio.
Today
The New Orleans brewery has been converted into a museum, shops and restaurants, while the Jacksonville facility remains abandoned.  In Texas, the Pearl Brewing Company continues to produce this well-like southern beverage.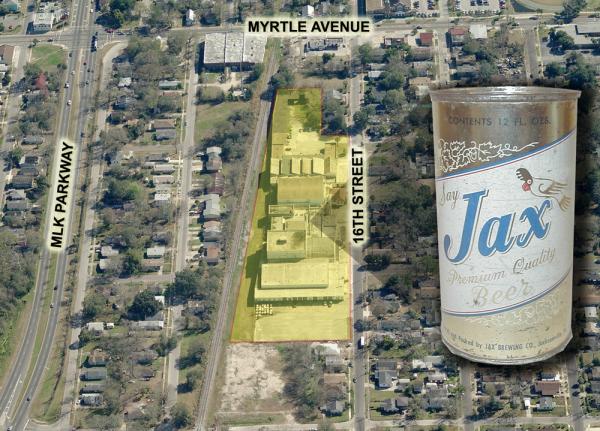 Despite our decades long habit of demolishing history, the Jax Brewing Company's old manufacturing plant still stands.  The old brewery is located at 1701 West 16th Street in Durkeeville.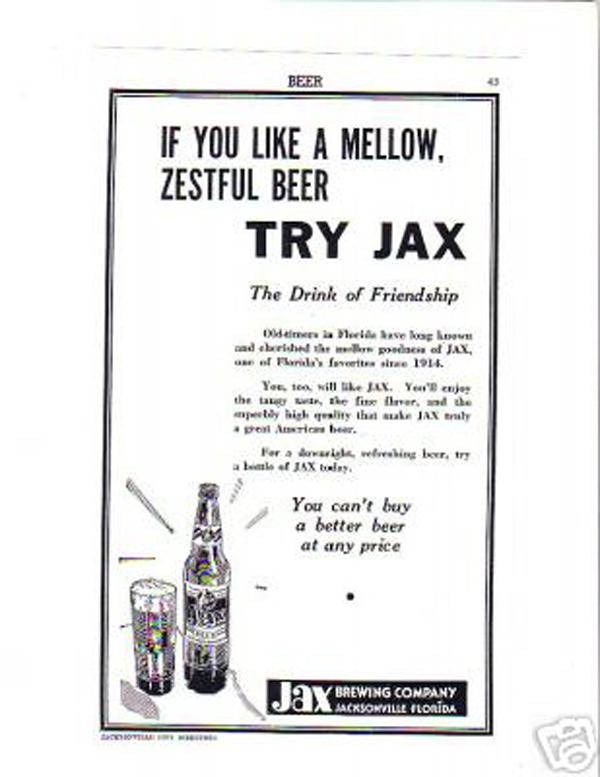 An old Jax Beer advertisement.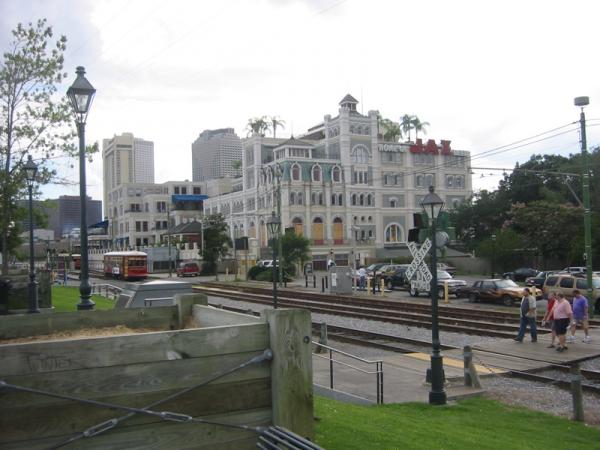 Many people equate the story of Jax Beer with the old Jackson Brewery in New Orleans.  However, the true Jax was produced and bottled in Northwest Jacksonville from 1914 to 1956.  In 1956, the rights to the drink was sold to the famed brewery in New Orleans.
A new Jax brew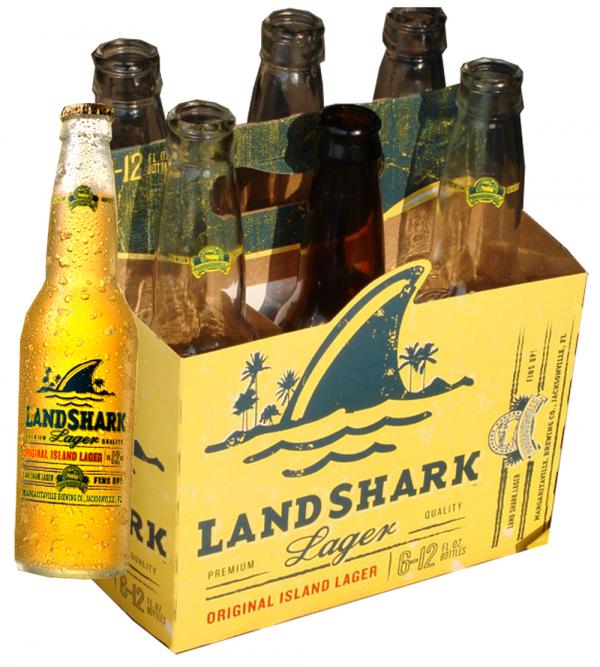 Jax Beer may be gone, but there's a new kid on the block.  Jimmy Buffet, under the name of Margaritaville Brewing Company produces a new drink in Jacksonville called Land Shark Lager.  It's available at a number of retail outlets, as well as Buffet's Orlando, Key West, New Orleans, Myrtle Beach and Las Vegas Margaritaville locations.