Inside the Jacksonville Terminal
August 8, 2007
30 comments
Print Article
Now known as the Prime Osborn Convention Center, the Jacksonville Terminal was once the South's largest railroad station.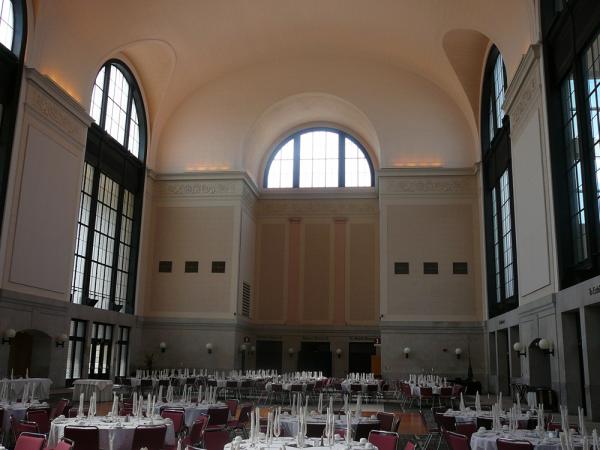 General Information 
Name: Jacksonville Terminal
Year constructed: 1917-1919
Architect: Kenneth M. Murchison - New York
Terminal Facts:
1. During it's heyday, it handled as many as 142 trains and 20,000 passengers a day.
2. It was Jacksonville's third "Union Terminal".
3. The architectural design is borrowed from New York's Penn Station (demolished).
4. The interior features a 75-foot barrel vaulted ceiling.
5. The last passenger train rolled out on January 3, 1974.
6. The restoration to convert the facility into a convention center was started in 1985.
Photo Tour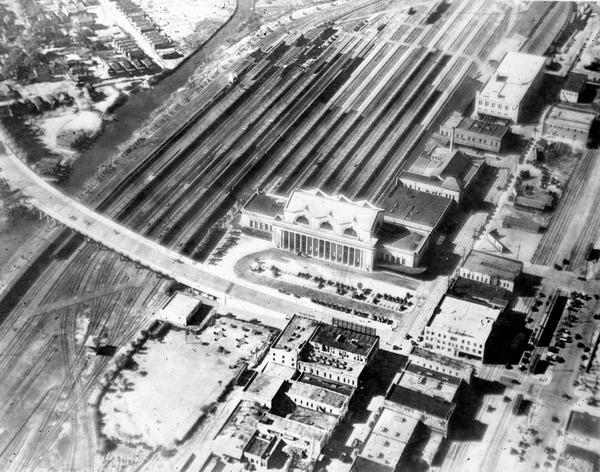 An aerial of the Jacksonville Terminal and Railroad Row in the 1930s.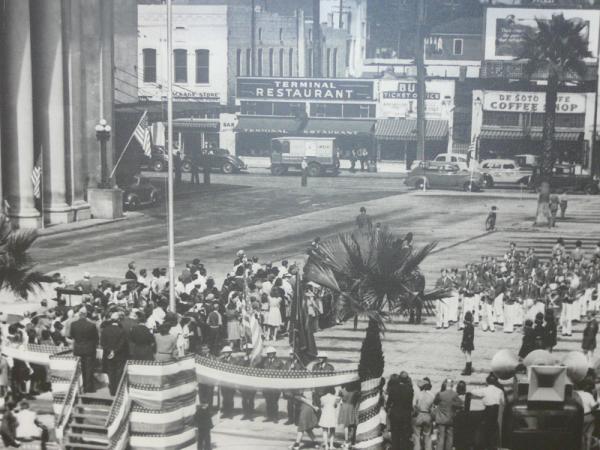 West Bay was once known as Railroad Row.  The buildings adjacent to the terminal housed many businesses catering to the traffic produced by the South's largest railroad station.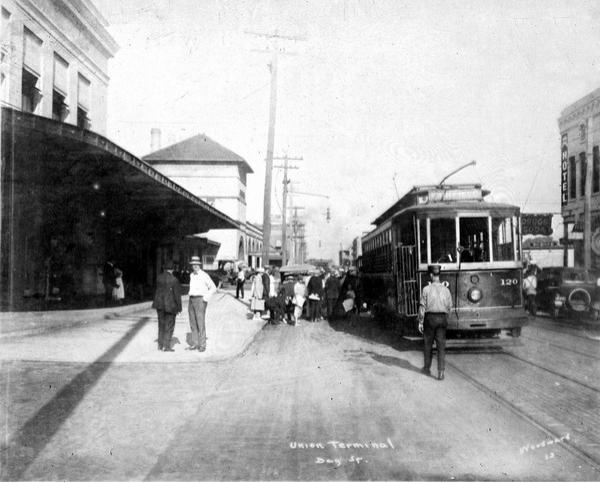 Imagine arriving by train to Jacksonville, then hopping on a streetcar to get you throughout the city.  80 years ago this was reality.  Today, it's a dream.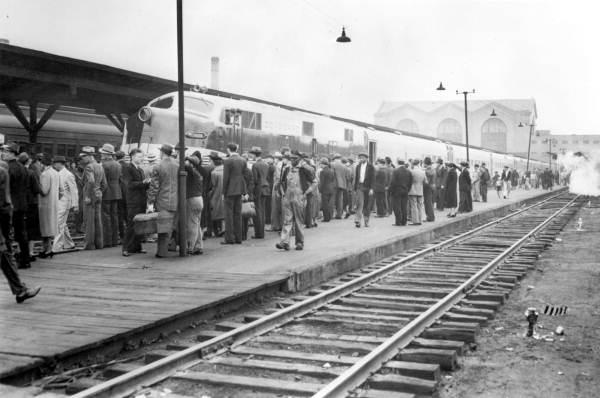 The large parking lot today was once home to the terminal's sheds.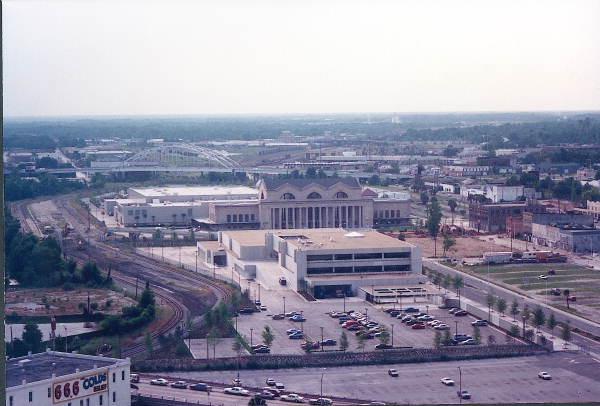 The Terminal in 1987.  Just 20 years ago, many of the structures that were once known as Railroad Row (on Bay Street) still existed.