I'm Smaller than Jax and I have Rail: Salt Lake City
August 10, 2007
10 comments
Print Article
TRAX is a two-line, 19 mile/24 station light rail system that began operating in Salt Lake City in 1999. As of July 2006, metropolitan Jacksonville had 210,275 more residents than metropolitan Salt Lake City.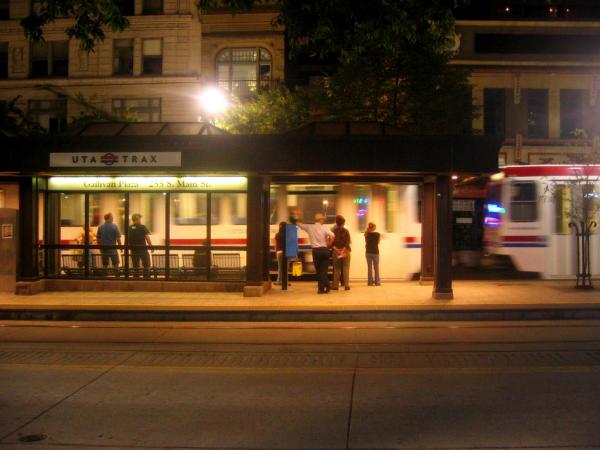 Jacksonville Metropolitan Area: 1,277,997
Salt Lake City Metropolitan Area: 1,067,722
Difference: Jacksonville +210,275
City of Jacksonville: 794,555
City of Salt Lake City: 178,858
Difference: Jacksonville +615,697
Salt Lake City light rail system map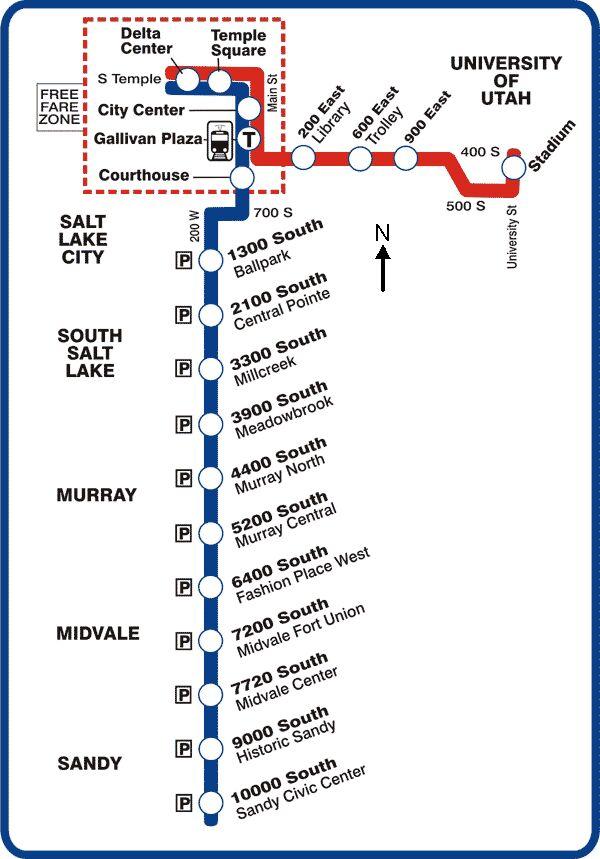 The first line, running from downtown to Sandy, opened in 1999.  The second line opened in 2001, runs from downtown to the University of Utah.  This line was also extended to the University Medical Center in 2003.  Construction of a third line will begin in 2007 and finish by 2009.  A sales tax increase was passed in December 2006 to pay for four additional TRAX lines.
Planning, constructing and operating in less than 10 years 
Light rail was originally proposed in the early 1990's as an alternative to I-15 traffic congestion.  After the city won the bid for the 2002 Winter Olympics in 1995, the transportation authority leveraged the city's host status to accelerate Federal Transit Administration funding. Despite heavy criticism, construction began in 1997.  After its opening two years later, residents soon began to beg for extensions.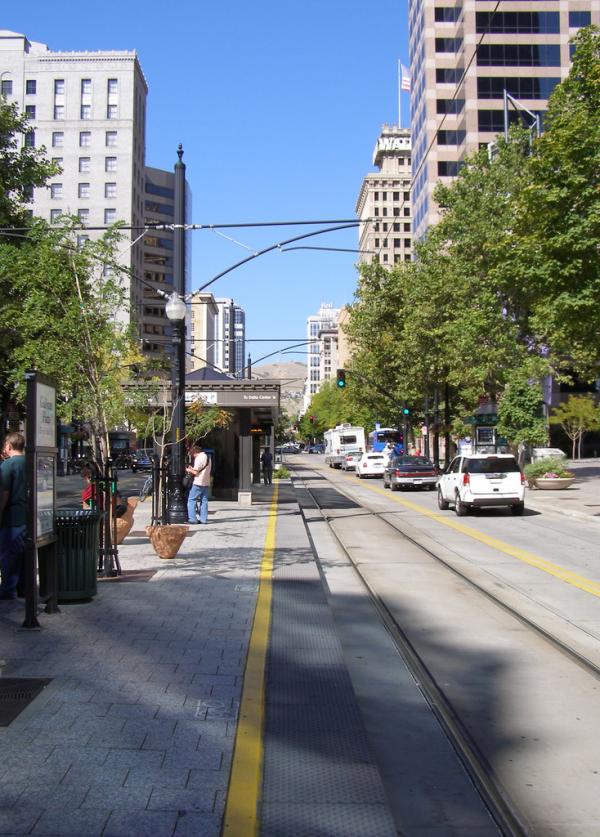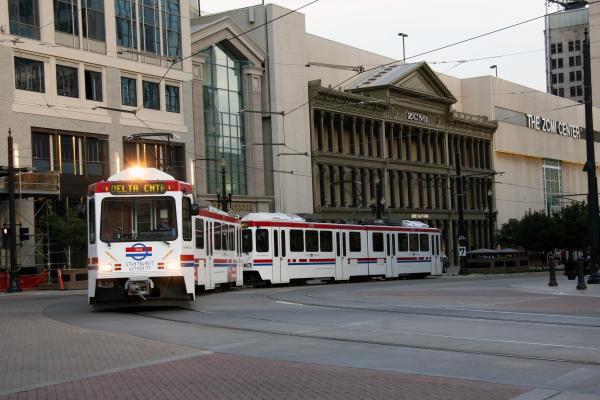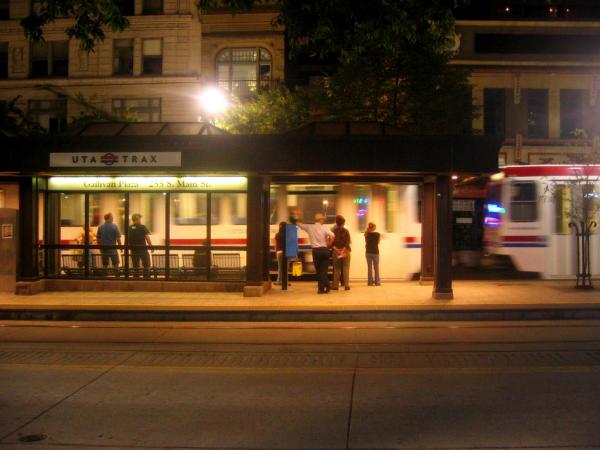 Despite initial skepticism, TRAX now enjoys broad support.  In 1999, a ridership of 15,000 a day was anticipated for the system. The rail system has been so popular with choice riders at over 60,000 passengers each day.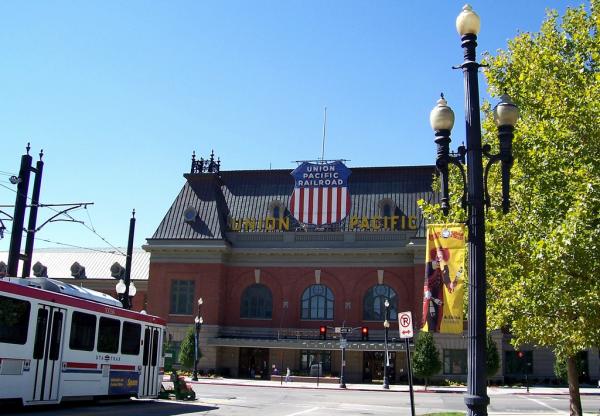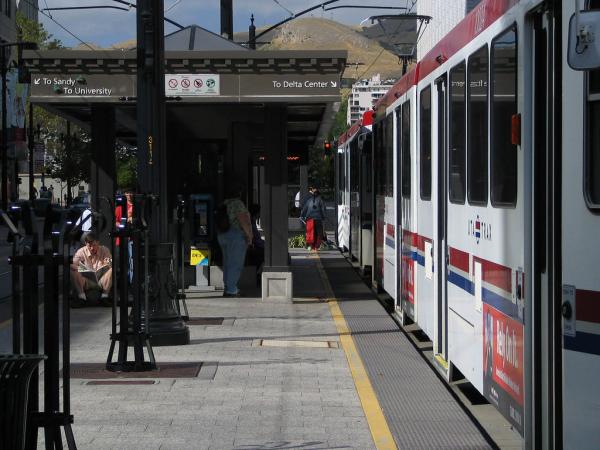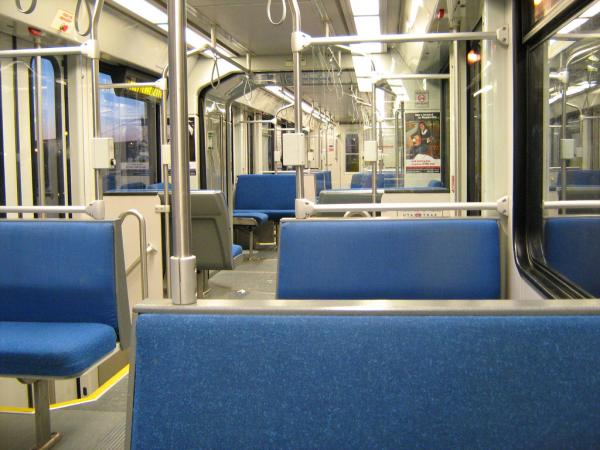 TRAX costs: From the start, TRAX has been highly successful.  Its total construction costs came in at $300 million, or $22.8 million per mile, making it $4 million per mile less expensive than our proposed 20 year dedicated busway system.  To date, ridership has exceeded projections by 40-50%.  To respond with the demand, headways have been shortened (i.e. frequency of train service was increased) and trains were lengthened at peak hours.
Expanding the concept of rail mass transit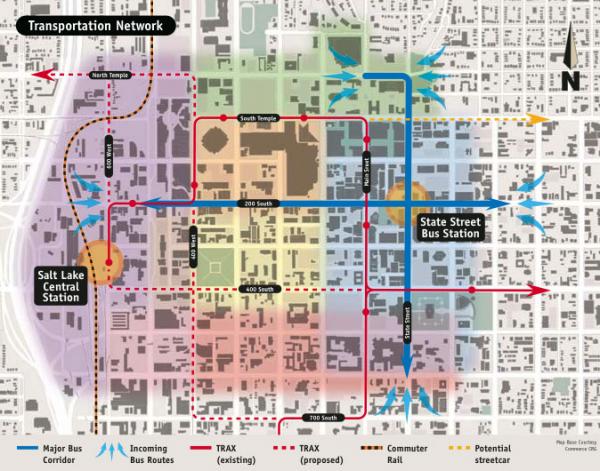 The success of TRAX has opened the community's eyes to various forms of mass transit.  Instead of going with TRAX, there's now a study to introduce a streetcar line, using historic rail trolleys through the Sugar House neighborhood.  Construction has also started on a 44 mile double decker commuter rail line called the Front Runner.  When complete in 2009, it will include 9 stations and will connect TRAX/Downtown Salt Lake City to Provo, Utah.  Trains will run on 20 minute headways during peak hours and 40 minutes during off hours.  The construction of Front Runner has also spurred plans for extensive transit-oriented development around several stations.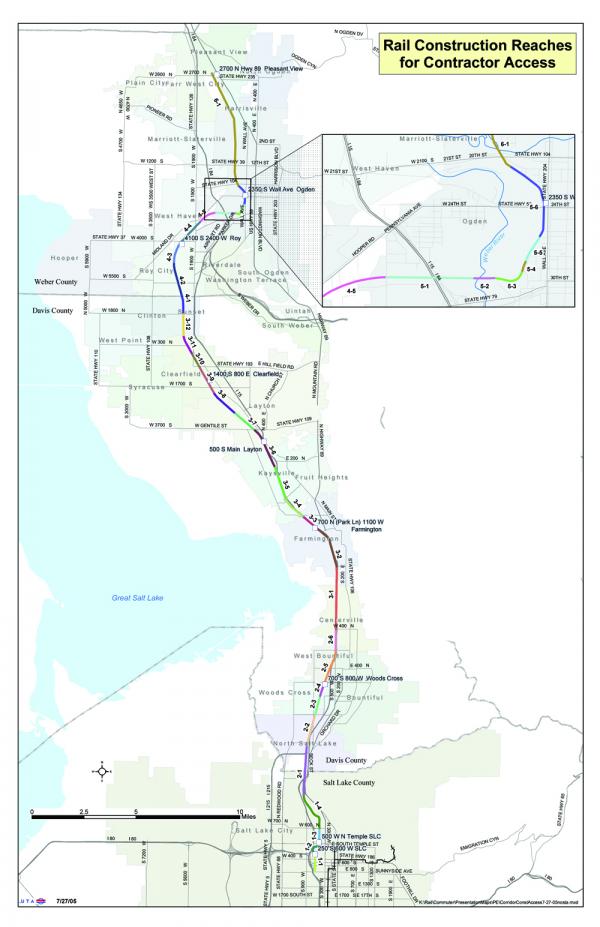 The total cost of the 44 mile FrontRunner commuter rail line is $611 million dollars, or $13.9 million per mile.  Eighty percent is federal funding. By comparison, Jacksonville's 29 mile Bus Rapid Transit plan won't be fully operational until 2025 and will cost taxpayers $750 million, or $26 million per mile (roughly twice as much as SLC's FrontRunner).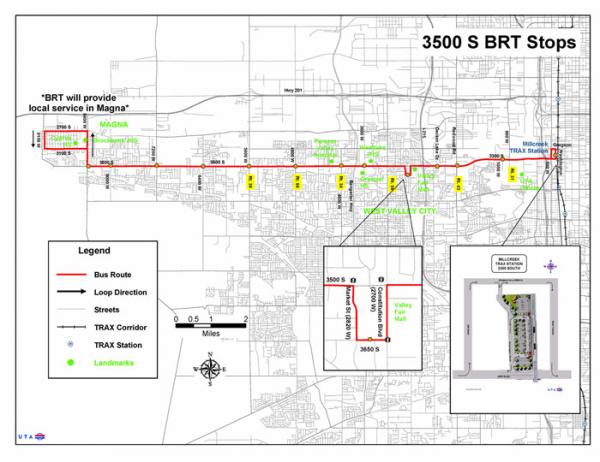 Bus Rapid Transit in Salt Lake City:  There's also a bus rapid transit line in the works for 35th Street, stretching west from downtown.  However, buses will travel with regular traffic, using signal prioritization to move through the streets more quickly.
For more information: www.rideuta.com
Next on the list: I'm Smaller than Jax and I have Rail: Little Rock, Arkansas