I'm Smaller than Jax and I have Rail: Memphis
August 28, 2007
23 comments
Print Article
The Memphis Area Transit Authority (MATA) operates 6.7 miles of trolley lines with a fleet of 20 vintage and replica trolley vehicles. As of July 2006, metroplitan Jacksonville had 17,416 more residents than metropolitan Memphis.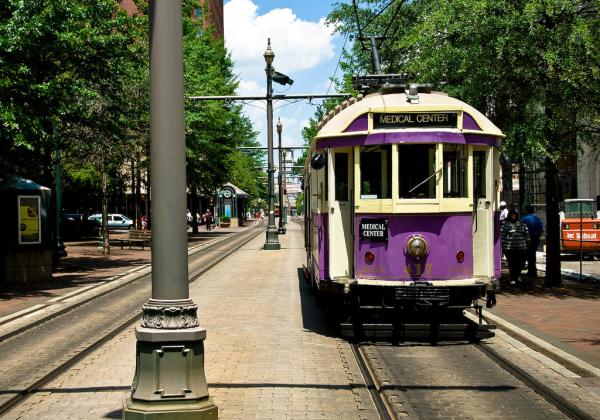 2006 population comparison
Jacksonville Metropolitan Area: 1,277,997
Memphis Metropolitan Area: 1,260,581
Difference: Jacksonville +17,416
City of Jacksonville: 794,555
City of Memphis: 670,902
Difference: Jacksonville +123,653
Memphis Trolley route map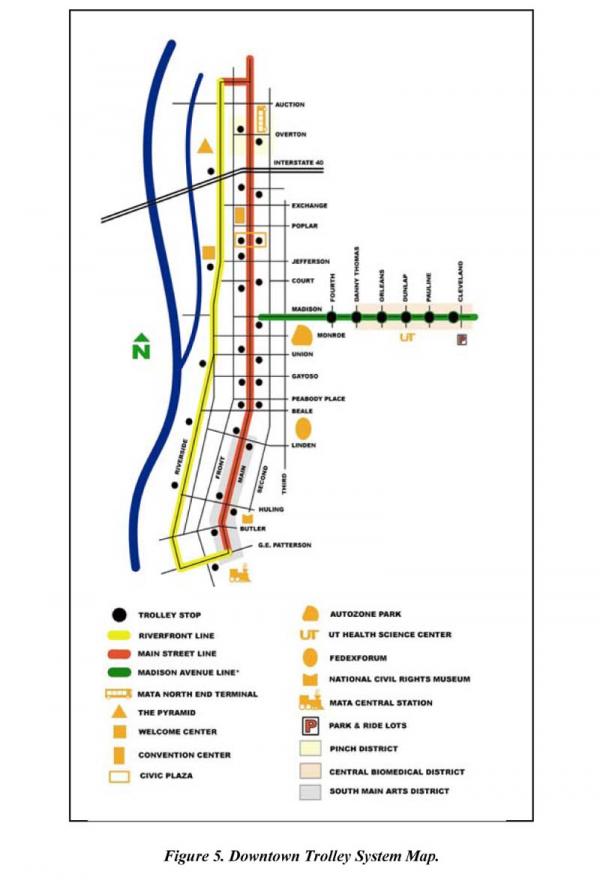 The Memphis Area Transit Authority (MATA) operates the Main Street, Riverfront and  Madison Avenue trolley lines.  As illustrated by the system route map, the trolley lines directly serve quality destinations in inner city Memphis.
Main Street Line
The 2.5 mile Main Street line opened in 1993 at a cost of $35 million dollars ($14 million/mile).  This construction project included a 0.75-mile pedestrian mall, 20 wheelchair accessible trolley stops/stations and six Porto type trolley vehicles from Porto, Portugal.  Each vehicle can accommodate about 50 passengers.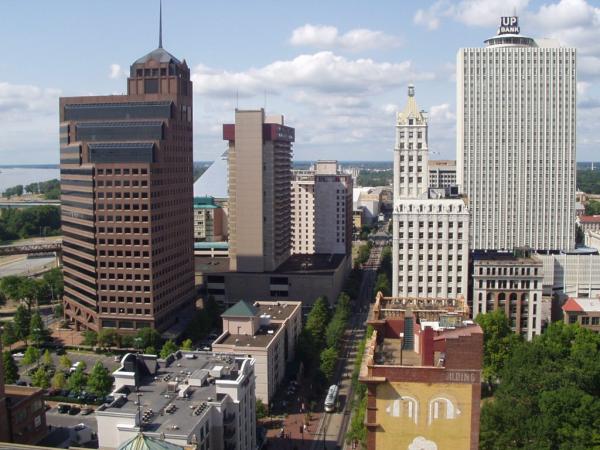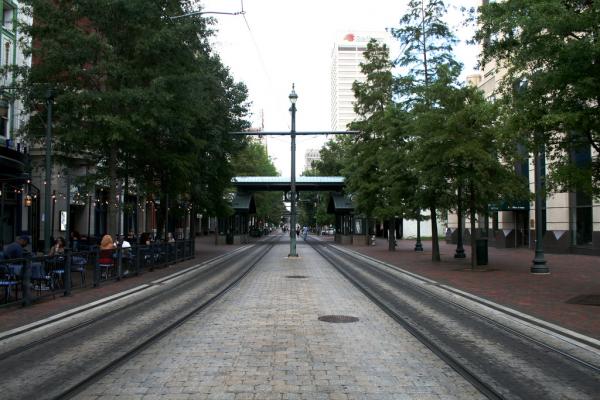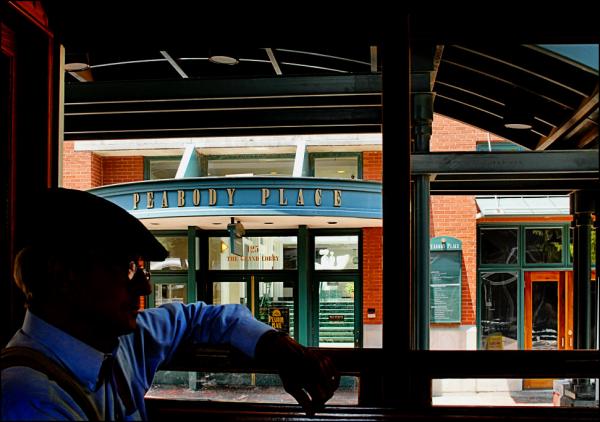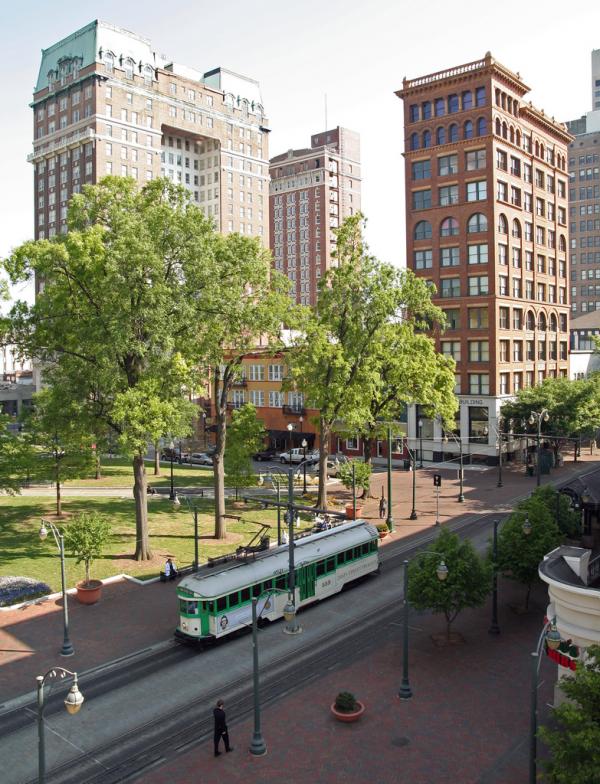 Riverfront Line
The 2.2 mile single track Riverfront line opened in October 1997.  Over 2 miles of this extension utilizes an abandoned railroad track purchased from the Canadian National/Illinois Central Railroad (CN/IC).  The MATA also purchased and restored five 45-foot long Melbourne type trolley vehicles from Melbourne, Australia.  Each vehicle can accommodate up to 100 passengers.  In a classic case of "Taking Advantage of what you already have", the total cost of the Riverfront line was $9 million dollars ($4.1 million/mile).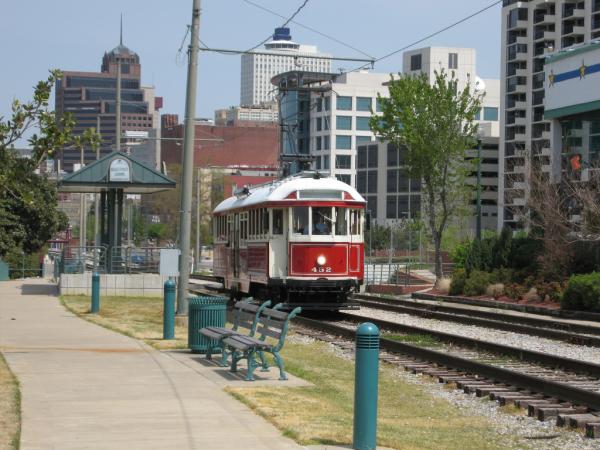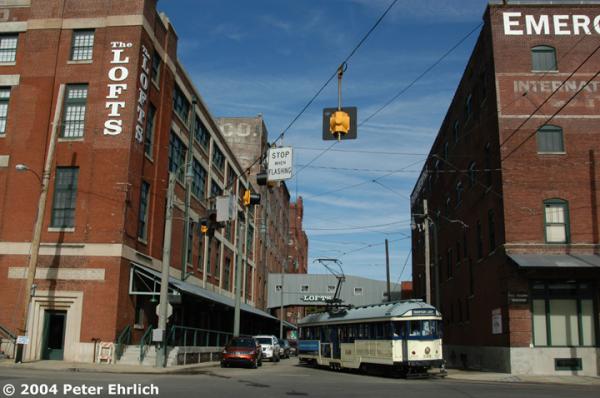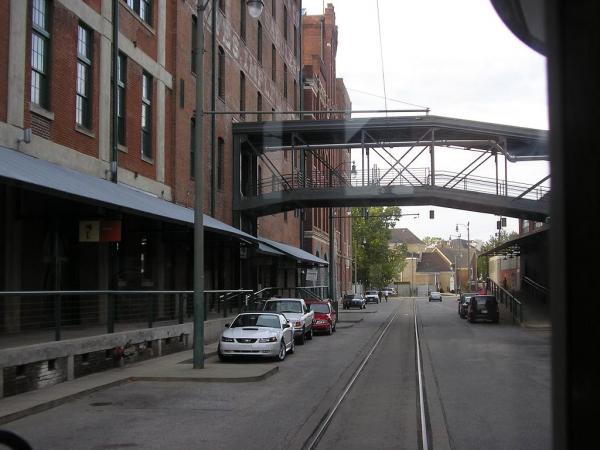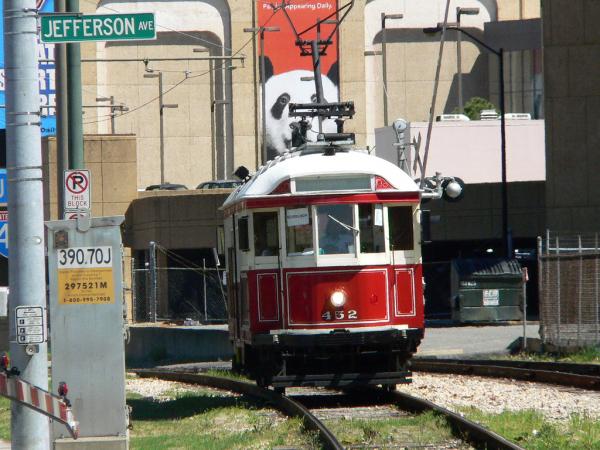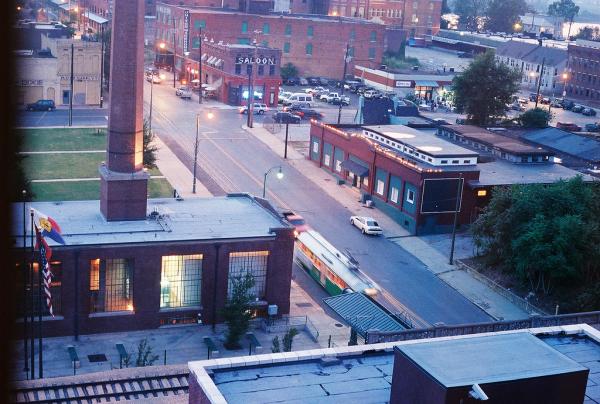 Madison Avenue Line
The 2-mile Madison Avenue line opened in March 2004 at a cost of $58 million dollars.  It connects the region's two largest employment centers, downtown and the Medical District with one another.  The line consists of double-track rail with six stops located in the street.  Three additional Melbourne vehicles were renovated and one Birney replica vehicle was manufactured as a part of the project.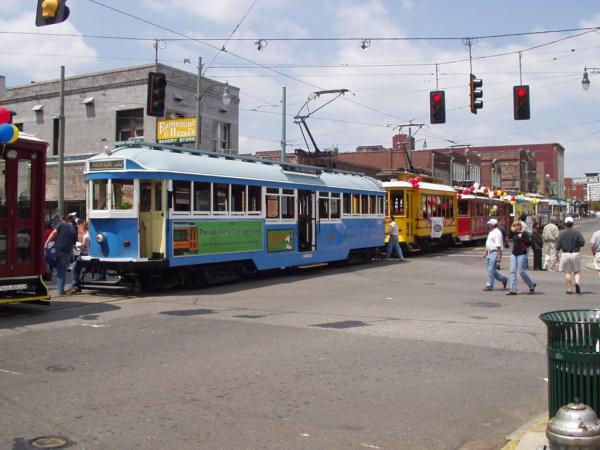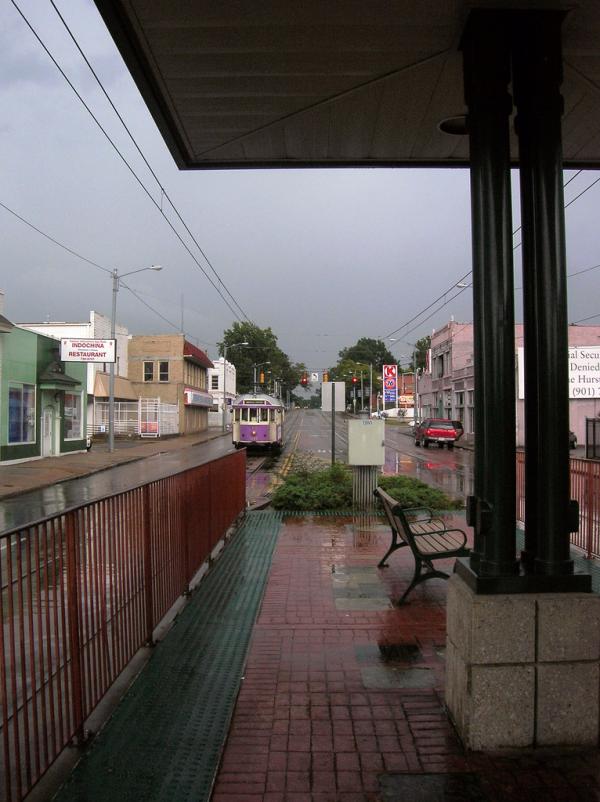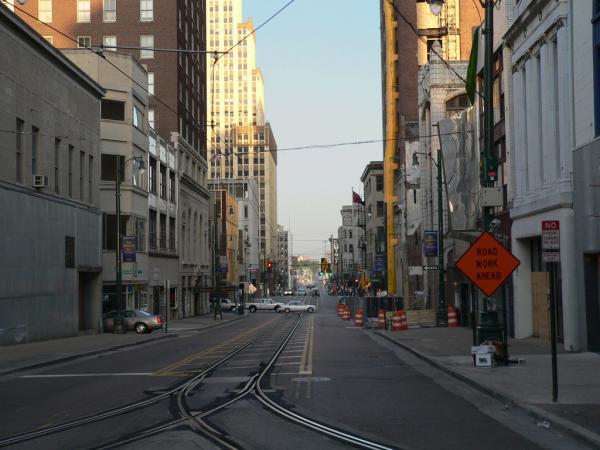 Economic Development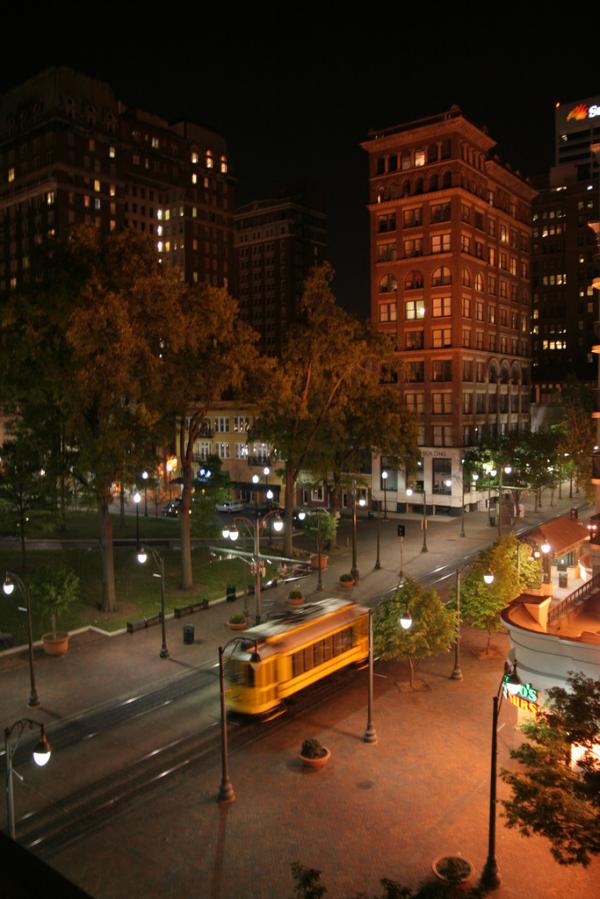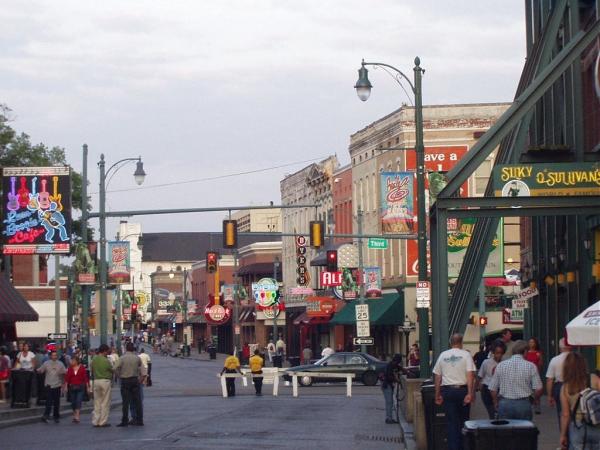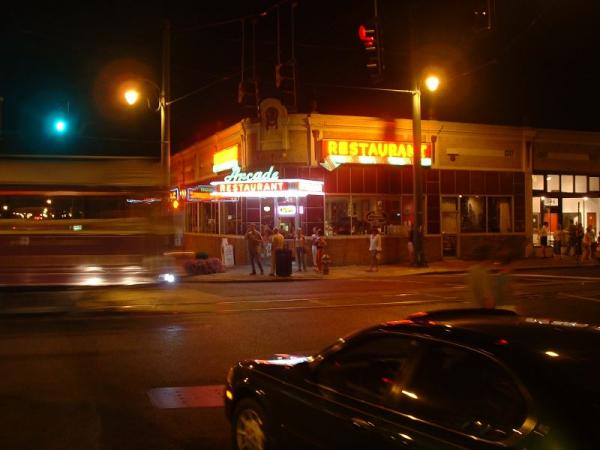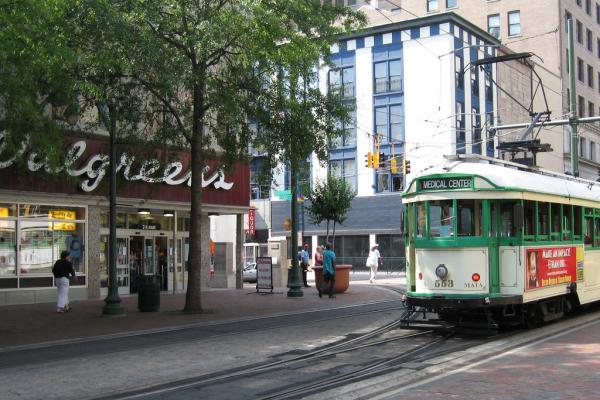 The base fare is $1.00, except during lunch when fares drop to $0.50.  On the Main Street Loop, the trolleys operate on roughly 10-minute headways.  On Madison Avenue, the headways are 15 minutes.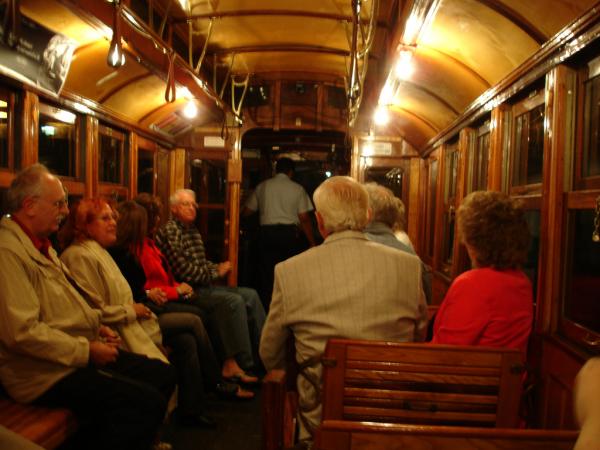 Ridership for the rail system has grown from 530,000 in 1994 to slightly over one million in 2005. 
Each line appeals to a different market segment.  For example, a 2001 survey concluded that 52% of trips on the Main Street line were taken by residents, while 75% of the trips on the Riverfront line were by non-residents.
The Future: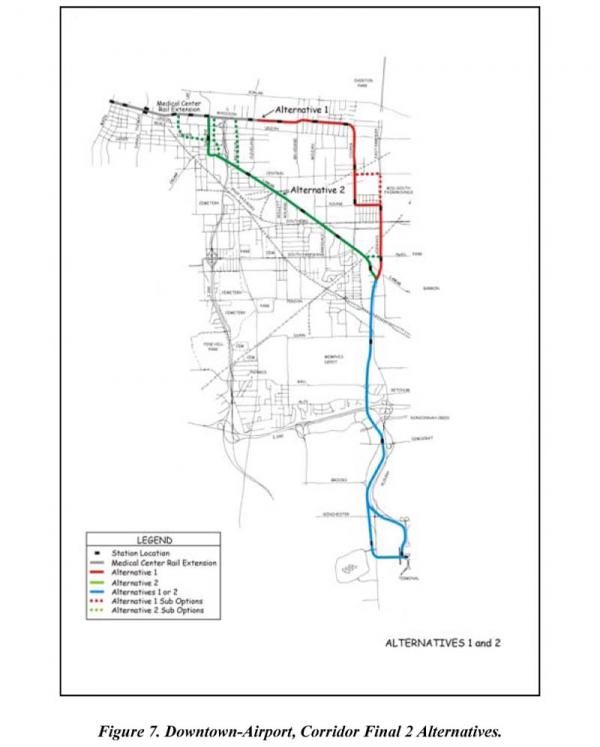 Sorry, you won't find transit planners in this community favoring bus rapid transit over rail or believing that they are too small for rail.  Instead, planners have set their sights on extending the Madison Street line 10 miles to connect downtown with the airport.  However, instead of streetcars, the mode of operation will be light rail, since the Madison Street line was constructed to accommodate light rail vehicles.
Conclusion:
Memphis' three lines prove that the pricing of rail does vary, depending on taking advantage of opportunities when they present themselves to decrease the costs.  This is evident with the Riverfront Line, which cost $4 million/mile due to the purchase and use of existing abandoned freight rail. 
On the other hand, the Madison Avenue line was constructed from scratch in the middle of a major street for $29 million per mile.  Once again, here in Jacksonville, we have the opportunity to be on the lower end of this price range due to opportunities such as the city-owned S-Line corridor and the CSX A-line that keeps knocking at JTA's door.
For more information on trolleys and light rail in Memphis, view the PDF
Next in series: Charlotte Area Transit South Line light rail