Learning from Asheville?
April 25, 2007
8 comments
Print Article
Asheville is the largest city in Western North Carolina. After prospering in the early 20th century, downtown went through five decades of stagnation, before things turned around to make the city's core one of the most vibrant in the Southeast. Can Jacksonville benefit from any of the redevelopment ideas and principles applied in a city one tenth its size?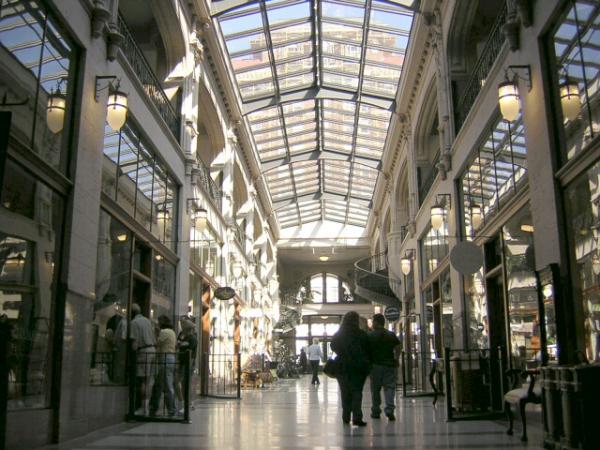 Background
Asheville was established as "Morristown" in 1793, on a plateau where two old Indian trails crossed. Four years later, the community was incorporated and renamed Asheville after North Carolina Governor Samuel Ashe.
In the late 19th and early 20th century, the city prospered as a playground for the rich. However, it's fortunes would change when the Great Depression forced most of the city's banks to close. At the time, the 'per capita' debt, held by the city was the highest of any city in the nation, resulting in nearly fifty years of slow economic growth.
Today (primarily due to downtown's revitalization), Asheville pops up on national rankings for a variety of positive things: Modern Maturity named it one of "The 50 Most Alive Places To Be," AmericanStyle Magazine called it one of "America's Top 25 Arts Destinations," Self Magazine labeled it the "Happiest City for Women," AARP Magazine calls it one of the "Best Places to Reinvent Your Life," and it was proclaimed the "New Freak Capital of the U.S." by Rolling Stone. Asheville has also been called "a New Age Mecca" by CBS News' Eye On America, and named the "most vegetarian-friendly" small city in America.
Statistics:
Asheville Population 2005: 72,231 (City); 392,831 (Metro) - (incorporated in 1797)
Jacksonville Pop. 2005: 782,623 (City); 1,248,371 (Metro) - (incorporated in 1832)
Photo Tour: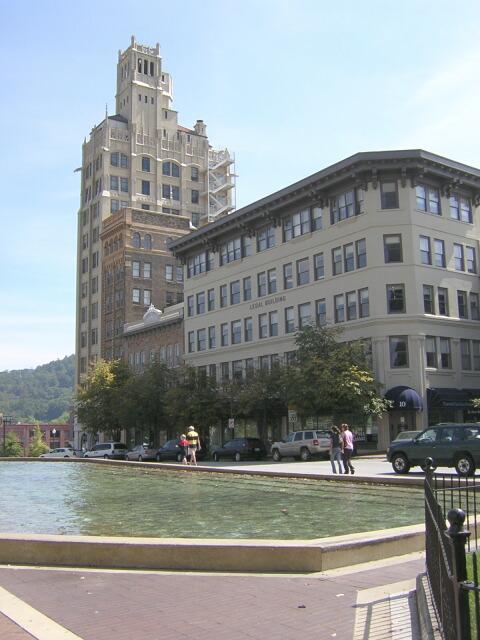 Pack Square (Asheville's answer to Hemming Plaza), was established in 1797. Today, it still remains the symbolic center of Asheville.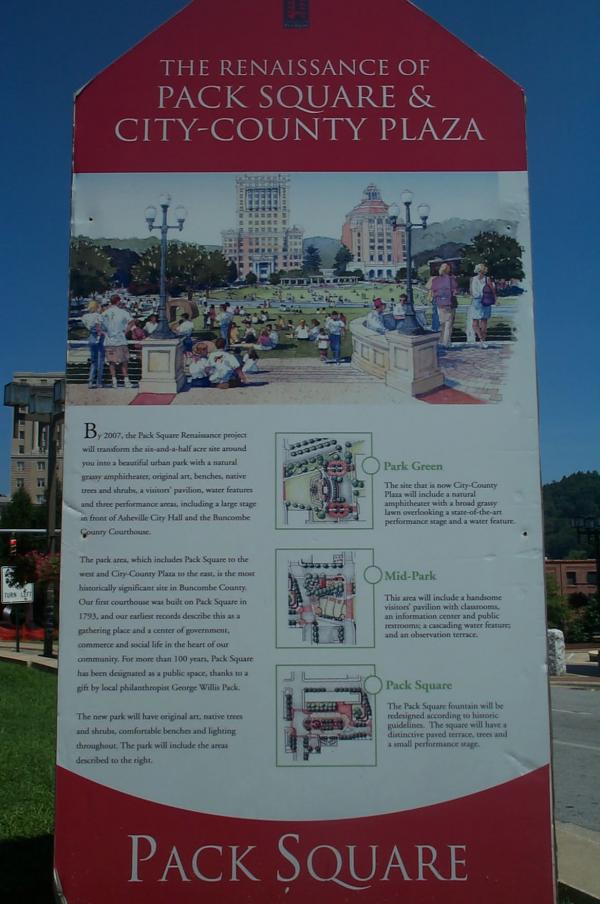 Open public space is a very important part of the urban landscape. However, it's just as important that urban park spaces are properly integrated with their surrounding context. If we can take just one thing from Asheville and apply locally, it would be creating park spaces that serve as the melting pots of the urban landscape. The concept behind Pack Square would be a great place to start.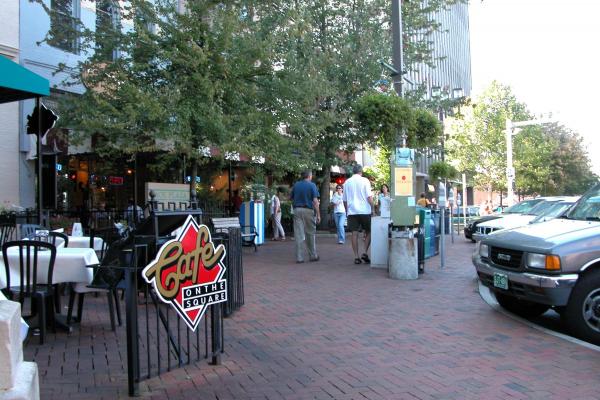 Sidewalk cafes, restaurants and retail shops surround Pack Square, serving as an example of how the public and private sector can work together to create a compact setting of energetic pedestrian friendly uses and activity.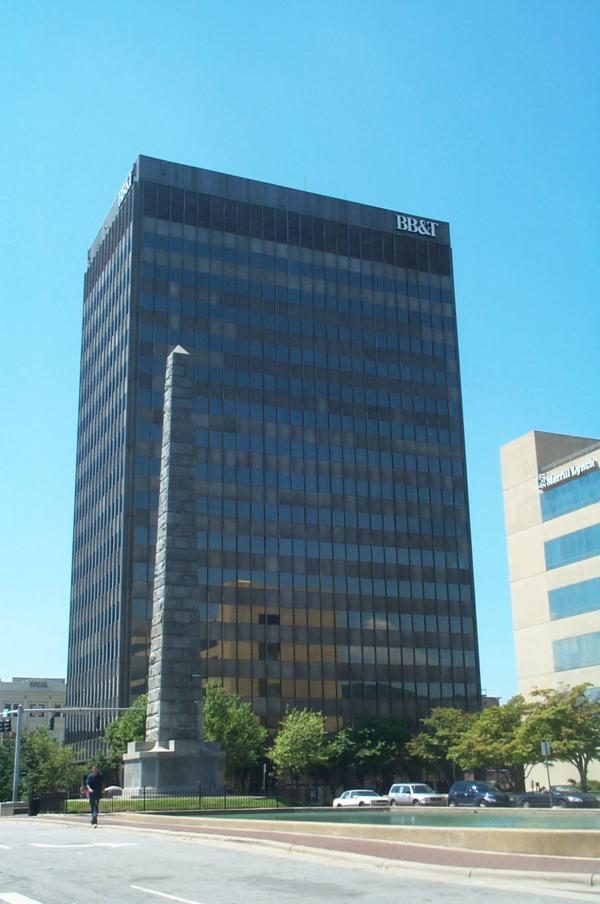 The 18 story BB&T Building is Asheville's tallest office tower. Pack Square's Vance Monument (1896), rises in the foreground.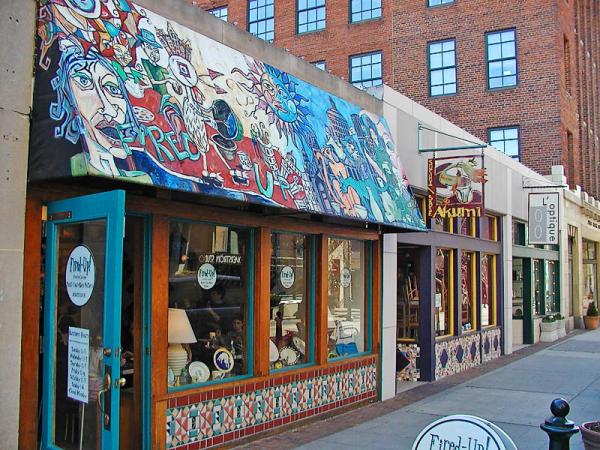 One of the key's to Asheville's success, has been the acceptance of live music venues, festivals and the arts within a relatively compact pedestrian setting. Depending on the success of mixed-use projects like 122 Ocean, downtown Jacksonville could be on its way to a similar path.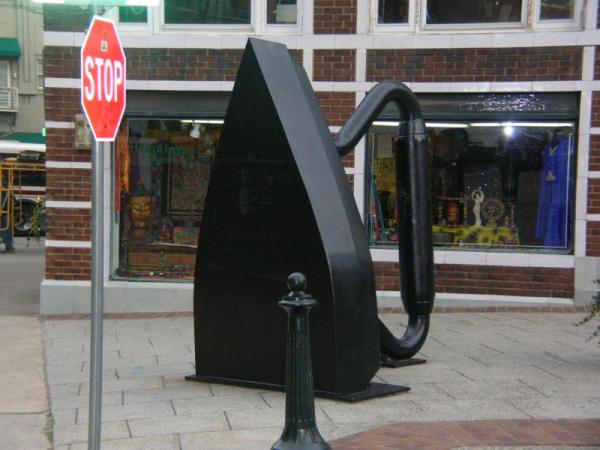 The Urban Trail is an entertaining, informative, and artistic 1.7-mile walk through the core of the city. It was started in 1991 by dedicated volunteers with the goal of putting downtown Asheville's best foot forward for visitors. Today, it has become a popular historical and educational attraction for the urban core.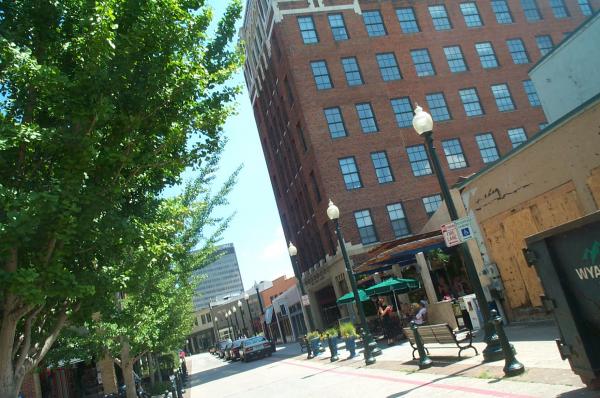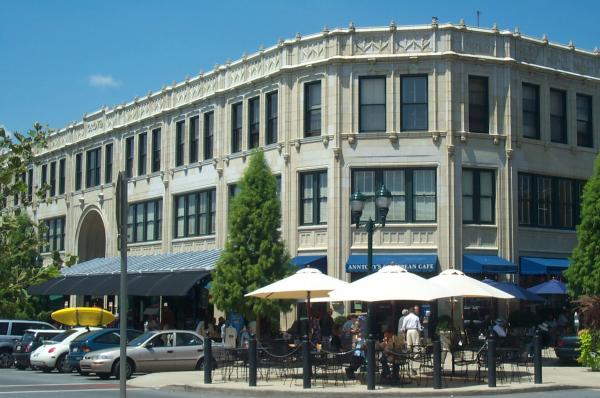 The Grove Arcade was constructed in 1929. The original plan included a 14 story tower, but that concept was never built out due to the Great Depression. Today, the arcade building serves as the home of a public market, retail shops and restaurants.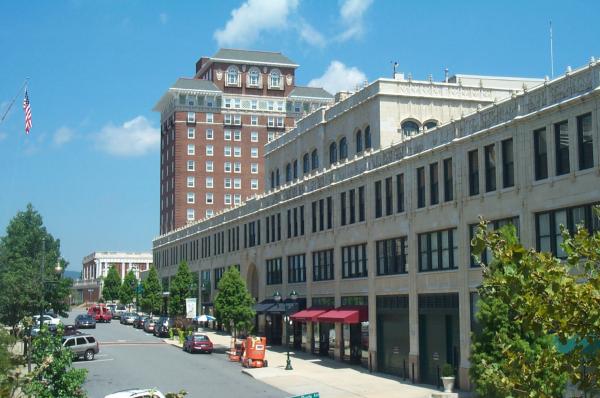 Notice the central portion of the Grove Arcade? This is where the 14 story tower would have been constructed. Unfortunately, the building's base was completed in 1929, the same year the city's economy went belly up. Unlike many other sunbelt cities, urban renewal did not play a significant role in the city's development patterns. This means, downtown contains many unique buildings from yesteryear that most can only refer to in photo albums.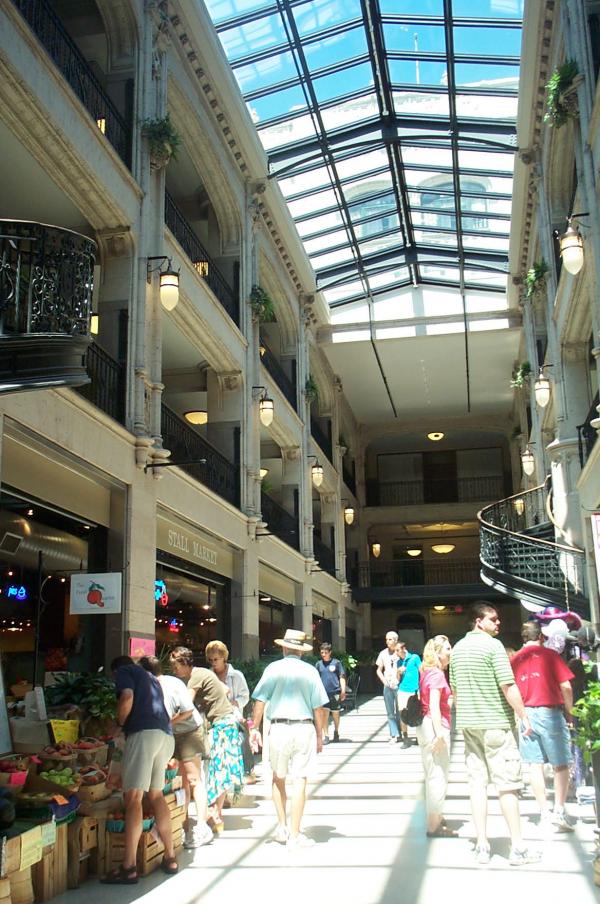 Interior of the Grove Arcade. For more information: www.grovearcade.com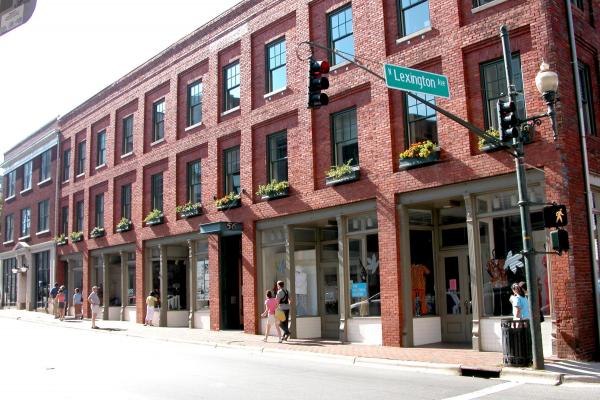 In the 1970's, it was said that you could fire a cannon on a major thoroughfare after dark and not hit anyone. But 30 years later, downtown Asheville often is referred to as "the Paris of the South" for its thriving mix of eclectic shops, unique restaurants and local artists.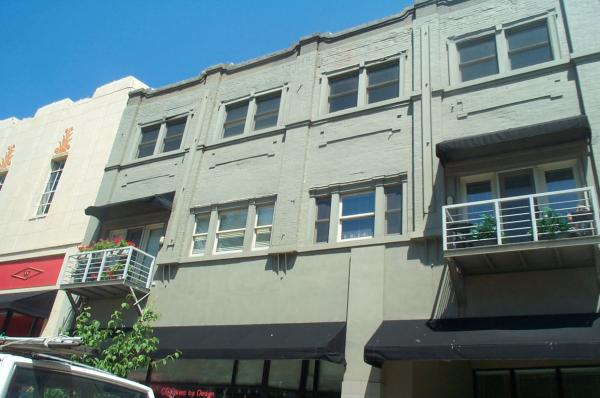 Although the Asheville is a fairly small community, it's revitalization contains great examples of things that need to happen here. One that stands out is the implementation and reuse of small older buildings into new uses. This structure contains retail at street level and lofts above.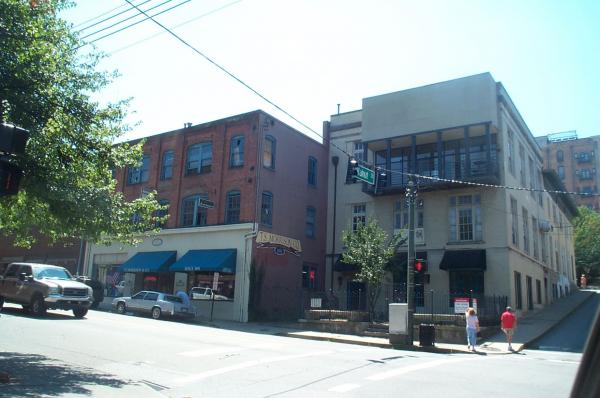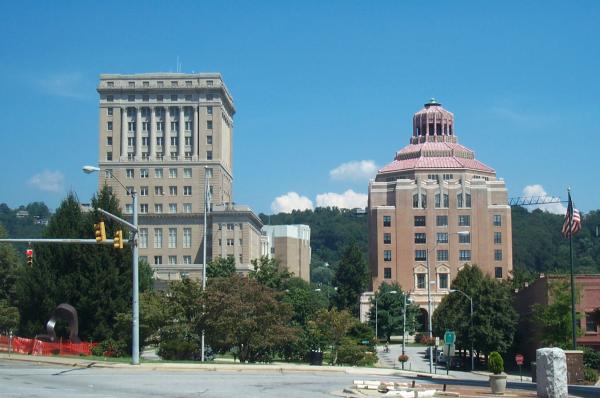 Downtown Asheville is known for its comprehensive collection of Art Deco Architecture. Jacksonville is know for its impressive collection of Prairie School Architecture. Maybe we should take advantage of our historical architectural styles and promote them a little more?
Conclusion:
Downtown Asheville serves as a place, who's revitalization story came through the combination of several small, yet affordable ideas, along with sound urban design and planning. These things include, embracing compact connectivity, the arts, promoting local history and integrating private establishments with public spaces. With our community undergoing a budget crisis, maybe it's about time we simplify things and start thinking in the same light?