Lampru Court: Historic Springfield Demolition 2007
June 15, 2014
12 comments
Print Article
Another historically significant Jacksonville building has been deemed unsafe by the City of Jacksonville's Property Safety Department and is being torn down. City engineers deemed the property, located at 8th and Boulevard in Springfield, a hazard to public safety because of the years of neglect that it has suffered as a result of its owner and the 'investment' decision of Springfield developer, Michael Trautman. The land remains vacant as of June 2014.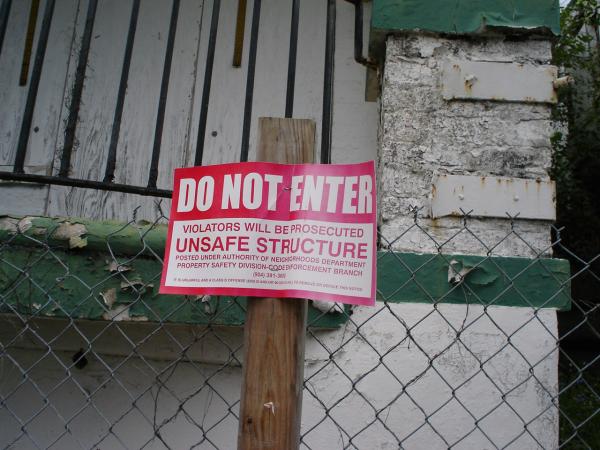 originally published April 18th, 2007


The Lampru Apartments were designed by Henrietta Dozier, Jacksonville's first and foremost woman architect.
Some of the more noted buildings designed by Henrietta C. Dozier in Jacksonville include the Old Federal Reserve Bank Building (1923 - 1924 in association with Atlanta architect, A. Ten Eyck Brown), Lampru Court Apartments (1924), and residences at 1819 Goodwin Street, 2215 River Boulevard and 1814 Powell Place. Henrietta C. Dozier was a devout member of the Church of the Good Shepherd.

http://jaxhistory.com/Dozier.html

Now you see it.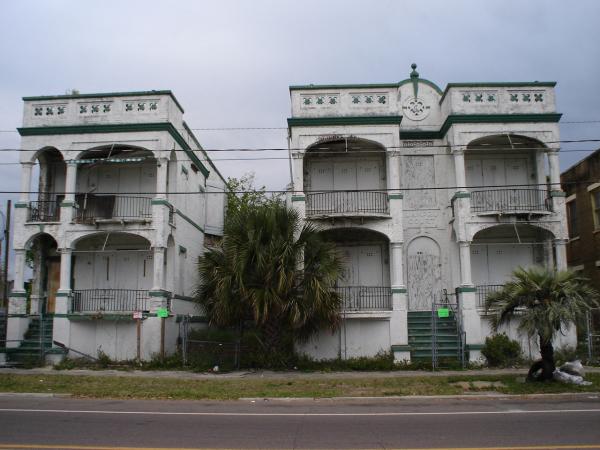 Now you don't.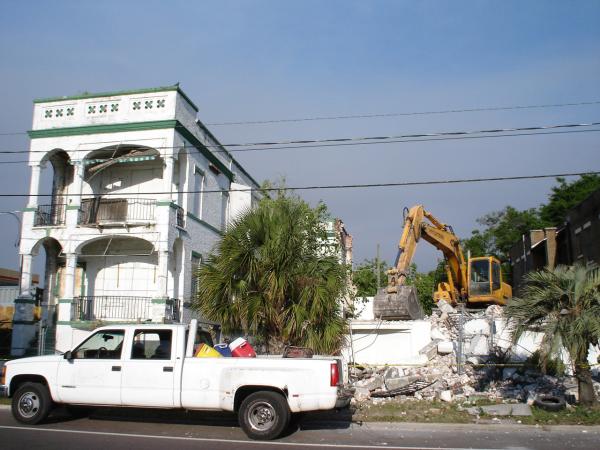 Many owners of historic properties in Springfield have been able to ignore these structures and let them fall into the ground without penalty. Worse, there apparently has been a record of aggressive demolition in order to prop up prices for the area's new construction. Is this how you preserve an historic district?
RELATED ARTICLE:
http://www.metrojacksonville.com/article/2014-jun-busted-feds-audit-jax-after-kim-scott-demolition-spree
How the demolitions are costing the taxpayers of Jacksonville BIG.