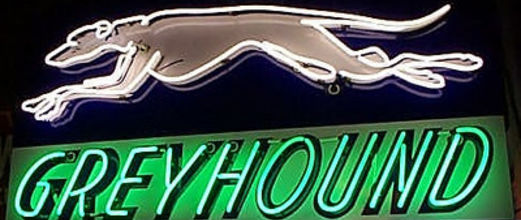 A Transportation Center is a One Stop Shop…But Not in Jacksonville


The Jacksonville Terminal Railroad Station was built in 1919, and handled 41,095 daily passengers - or 15 million year. Far more passengers traveled through the station than all of the city's modes of transportation handle today. In fact today's numbers break down like this:
JTA sees 12,835,000 passengers a day, the Amtrak 74,733, and Greyhound 3,200,000 (sources: JTA, Amtrak Florida Fact Sheet 2011, President and CEO David Leach). Even with the assumption that half of all JTA bus passengers system wide would pass through the JRTC, those four massive stations would be splitting 6,638 daily passengers. The original Jacksonville Terminal Station handled 55,000 daily passengers in 1925, before an expansion of facilities was completed. For comparisons sake, Jacksonville International Airport handles around 8 million passengers per year. The bottom line is this: the former railroad station, known today as the Prime Osborn Convention Center, is more than capable of handling all traffic without the addition of any new buildings, now and in the future.

The plan for the Jacksonville Regional Transportation Center (JRTC) incorporates a Greyhound Station and city bus terminal, Skyway station, JTA offices, and shops and restaurants with a new Amtrak station. When JTA/FDOT came up with the plan back in 2002, the Prime Osborn stood between Amtrak and other surface transportation modes, so they simply planned the JRTC around it. This causes the so-called "Center" to be a collection of disconnected buildings separated by a ridiculous, twisting, elevated concourse. A bus-to- train transfer of 4 blocks on surface streets, or 7 torturous blocks from an Amtrak train side via the planned elevated concourses. Taking ones chances with the surface streets will involve lugging your baggage across two freeway ramps. If the station is built in 4 independent buildings sprawled across the LaVilla neighborhood, it will be completely dysfunctional, a disaster as big as the unfinished Skyway.




SOMETHING IS ROTTEN ON MYRTLE AVENUE





The Proposed Jacksonville Regional Transportation Center master site plan


The local media and politicians have told us that in order to develop more downtown office space near the bus station, Greyhound has to be moved. There is a distinct implication that whatever new business is planned to use that space, will not build near the bus station. So following my hunch as an old Trailway's Bus Supervisor, I picked up the phone and called the CEO of Greyhound. He explained to me that they are not aware of a single complaint concerning the location of the bus station or new offices.

Thus the whole project reeks of a land grab by an out of control rogue agency. Considering the property already owned by JTA, their bus lots, Skyway facility, and new cluster of stations, they will utilize more ground then the Vatican Citys, 0.17 square miles.

In the midst of all of this planning and the grant requests, the city is considering shutting down the Prime Osborn and moving it to the Riverwalk downtown. However, no timeline is established for the move.



THE GREYHOUND PROBLEM?




Meanwhile another "Greyhound problem" arises when one mentions moving the buses and trains away from their current location. JTA apparently believes visitors to the Prime Osborn would not have a problem dealing with Amtrak passengers, but they cannot under any circumstances mingle with bus passengers. The fact that along with airline passengers, bus and train commuters are often one in the same has never occurred to these planners. Even with Amtrak back in downtown, the JRTC plan is so spread out that the station will never have the vibrancy to make it the economic engine it could be. Without the numbers of passengers from Greyhound, and the new transportations systems including Megabus, Red Coach, La Cubana, Autobus, JTA city buses, BRT and the skyway, ALL IN ONE PLACE, it will never have the critical mass for the planned retail and restaurants to survive.

The apparent need to abandon the current Greyhound station for a new isolated station for the sole purpose of social, racial and class segregation is completely illogical. This is reminiscent of Jim Crow and contradicts the city's very own bus station named for Rosa Parks. The perverted logic of their excuse says that passengers who use the bus are unfit for social interaction with the greater community. Transferring passengers to and from Amtrak are welcome as long as they are not using the bus station. Apparently a metamorphosis takes place as soon as one walks through the doors of the Greyhound station, students, senior citizens and bus tour groups, regardless of race, income or social status are labeled UNDESIRABLES.


We have been told this is a bus terminal for all carriers and that Greyhound demanded a new location closer to the freeway. According to Greyhound lines officials, this is pure fabrication on the part of our over zealous 'authority.' Greyhound Lines says they are perfectly content to stay right where they are, the station is paid for and access is easy. They also said they WILL NOT share the station with any carrier that doesn't pay their full share of the station's cost. This means when we were told how Megabus, La Cubana, Red Coach and Auto-Bus might all be using the new station, we were being fed a bowl of poppycock.

If we stay with one fixed station location rather than 4 distinct buildings, there is really no reason why we couldn't move Greyhound into the future Transportation Center within the historic railroad station. This is how it works in Fort Worth, Santa Ana and a dozen other 'transportation centers.' While the transfer of functions and construction takes place, it would be entirely possible to use a portion of the grand old terminal for transportation purposes. The former Black waiting room could be utilized and depending on peak loads, (which is exactly what New Orleans did at their Union Station Transportation Center) it is possible that all bus and train operations could work from this space as a strictly interim basis.

It is not only possible to consolidate Greyhound into this former train station, but local transit buses, taxis, Amtrak, commuter rails, and the Jacksonville's Skyway monorail system can be incorporated as well. Lose Greyhound and you have kicked the regional connectivity completely out of the picture, losing any and all functionality to the entire Center.



BUILD THIS GREYHOUND STATION AND THE JRTC WILL FAIL




JTA received grant approval to start the new Greyhound Terminal, but the JRTC will actually make the transfer situation in Jacksonville much more difficult. The current Greyhound Station is 8 blocks from the historic train terminal. The plan for the new station is to position the Greyhound station 7 blocks away via the serpentine, elevated concourse, making it more complicated for passengers to go from the bus to the train, and they are calling that a "Transportation Center".

With the Prime Osborn empty within a few years, the City has an unprecedented opportunity to reinvigorate the old terminal into a truly SEAMLESS intermodal station. Any approval of the current scheme is a guarantee that Jacksonville will not have a true intermodal terminal, regardless of what they are calling this project, for decades to come. Jacksonville, rethink and consolidate this entire complex. Help to stop this next FDOT/JTA fiasco by voicing your opinion.


Mayor Alvin Brown
City Hall at St. James Building
117 W. Duval St. Suite 400
Jacksonville, FL 32202
Phone: (904) 630-1776
E-mail: mayorbrown@coj.net

Ananth Prasad, P.E., Secretary
Florida Department of Transportation
605 Suwannee Street
Tallahassee, Florida 32399-0450
Phone: 850-414-5205
Fax: 850-414-5201

Peter Rogoff, Director
Federal Transit Administration
East Building
1200 New Jersey Avenue, SE
Washington, DC 20590
TTY = 1-800-877-8339
Voice = 1-866-377-8642
VCO = 1-877-877-6280

Yvette Taylor, Regional Director
Federal Transit Administration
230 Peachtree, NW
Suite 800
Atlanta, GA 30303
Telephone: (404) 865-5600

Article by Robert Mann and Kelsi Hasden