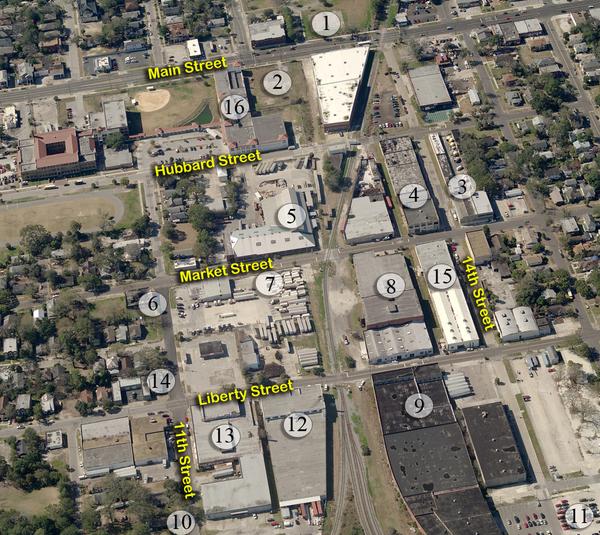 1. Swindal-Powell Company Wholesale Furniture
Before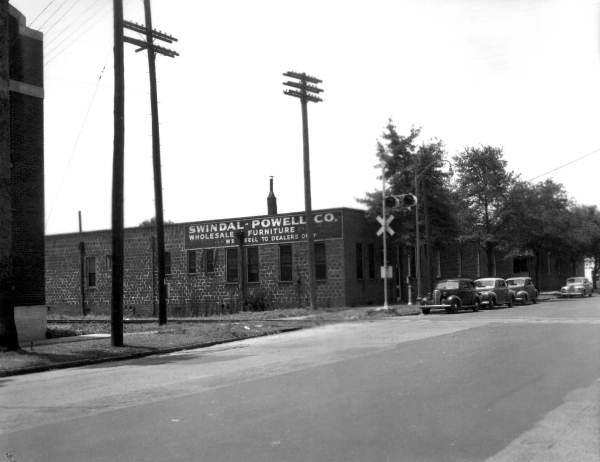 Present Day (Building demolished and S-Line track removed)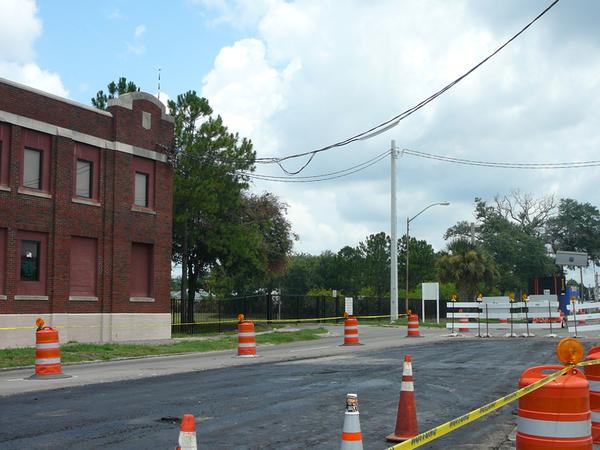 2. Dozier Paint Company
Before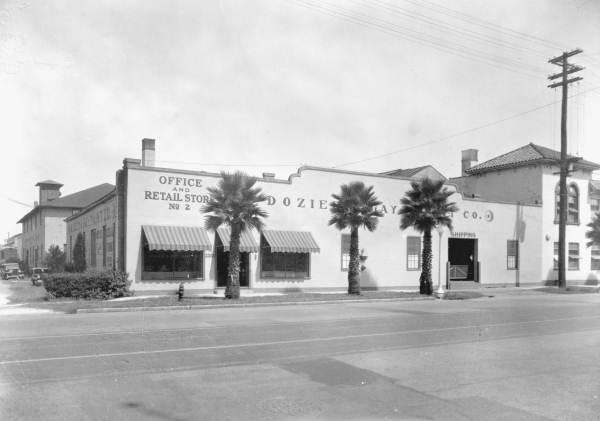 Present Day (Building demolished)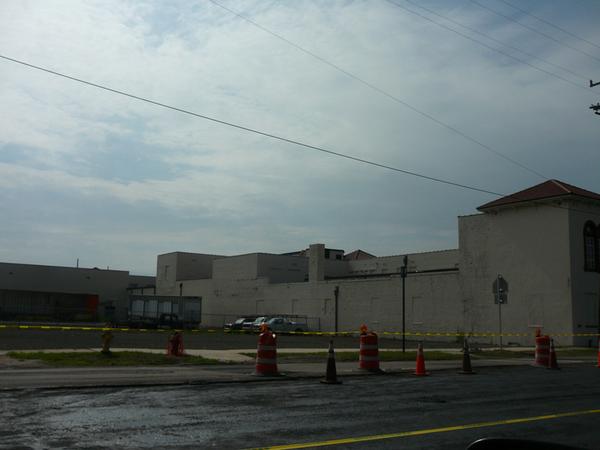 3. Mavis Bottling Company
Before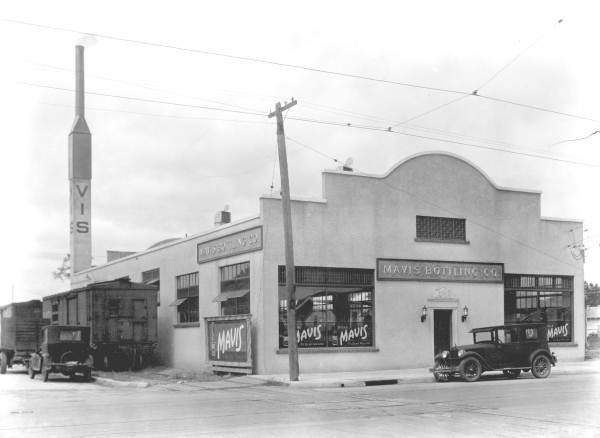 Present Day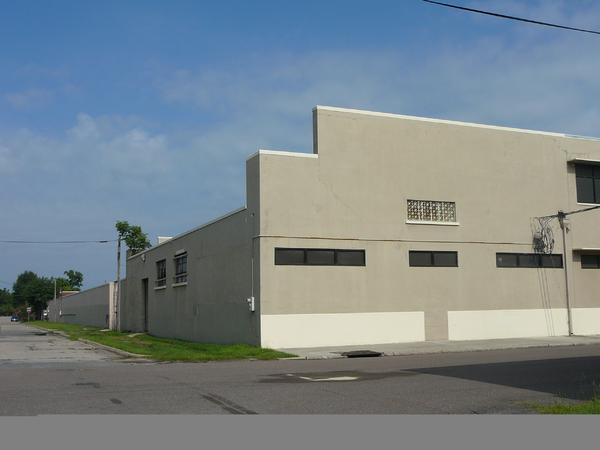 Before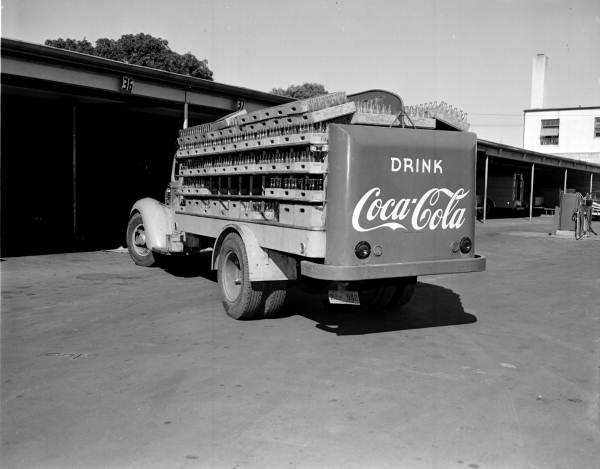 Present Day

4. Coca-Cola Bottling Company
Before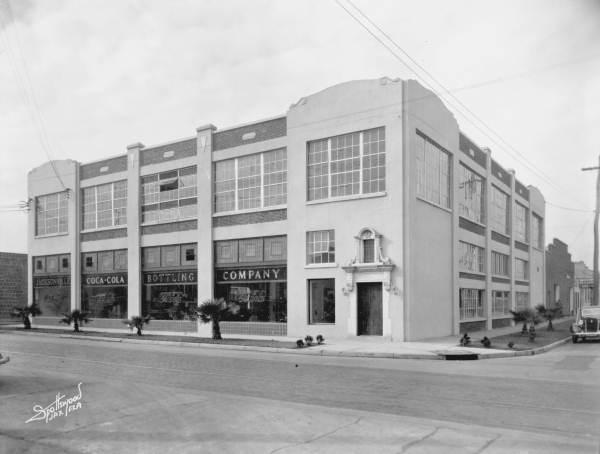 Present Day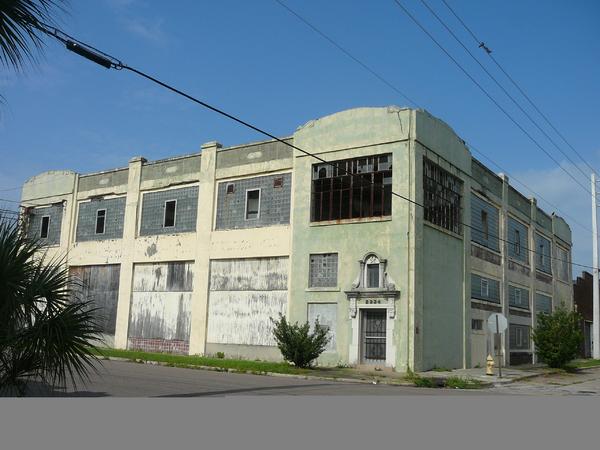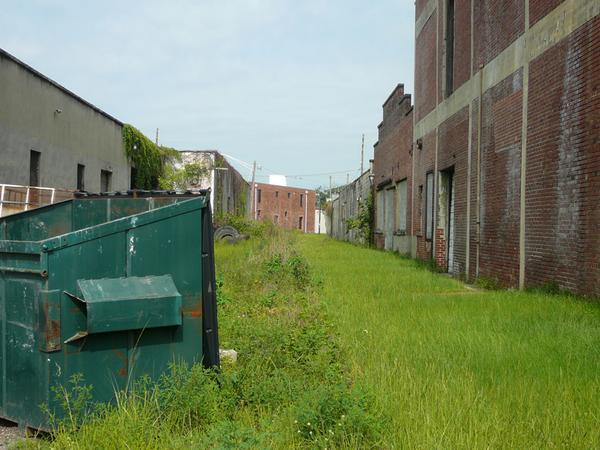 5. Aetna Iron & Steel Company
Before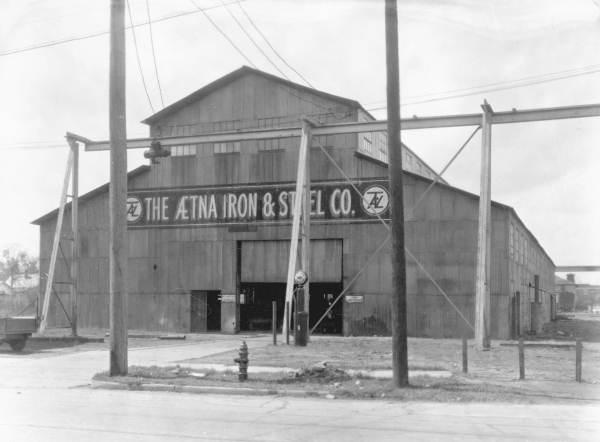 Today, the Aetna Iron & Steel building remains, but a new addition blocks the original warehouse from Market Street.
S-Line at Liberty Street with Aetna Iron & Steel & Merita Bread in background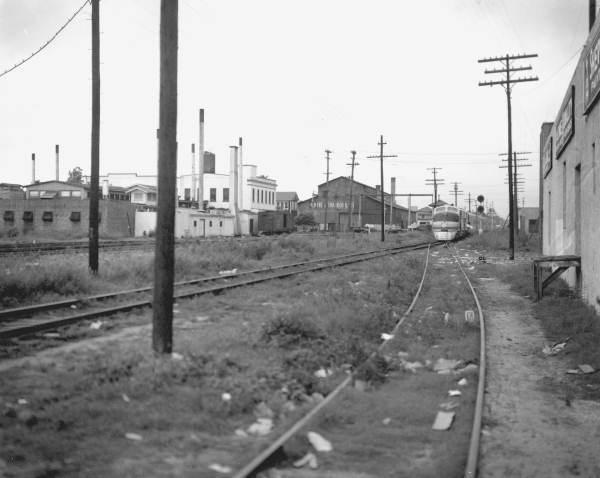 6. 11th & Market retail building
Before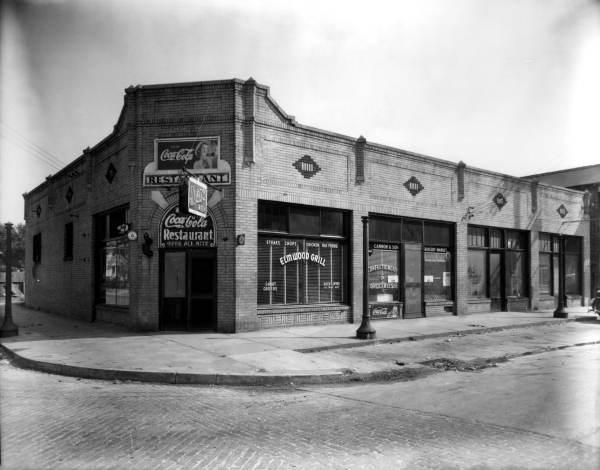 Present Day (recently renovated into lofts)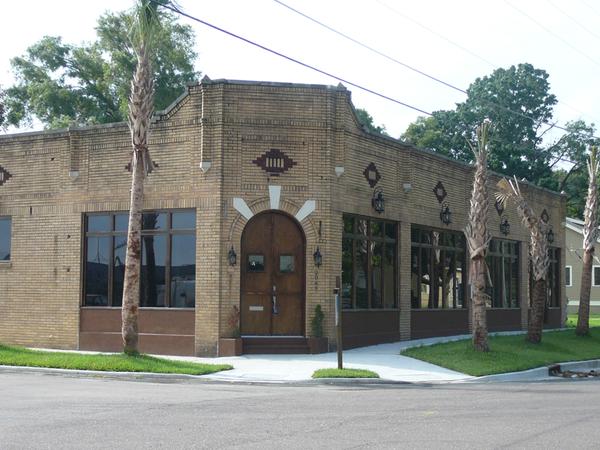 7. Merita Bread Bakery
Before
The Merita Bakery has since been demolished and the current site is used for bakery truck parking.
8. Hutting Sash & Door Company
Before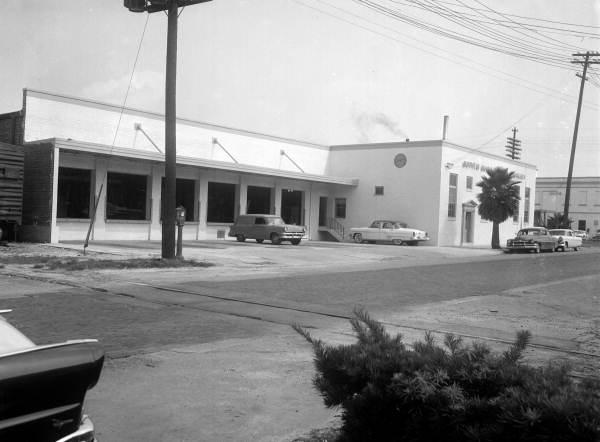 Present Day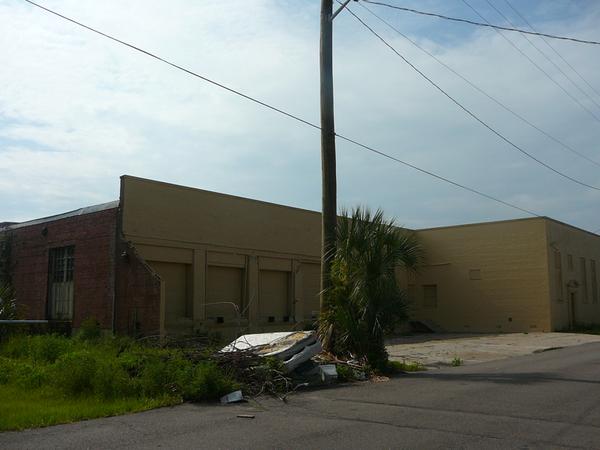 Before (original)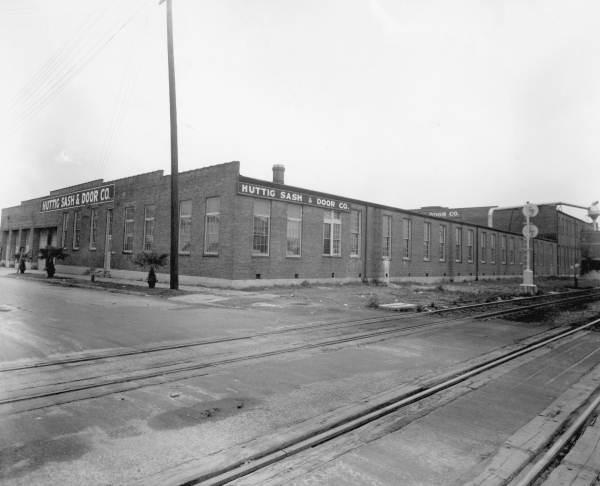 Before (after renovation to allow for longer trucks in loading area)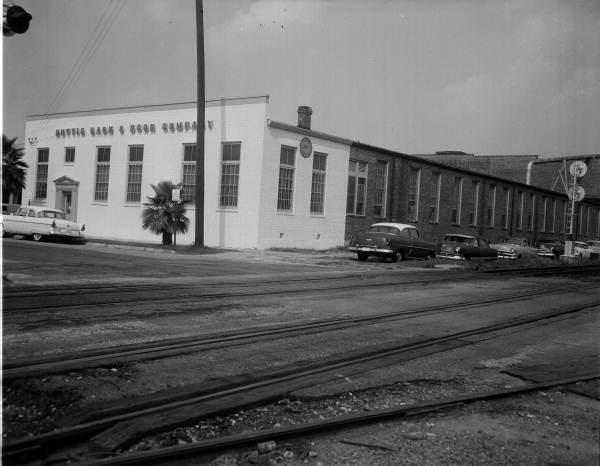 Present Day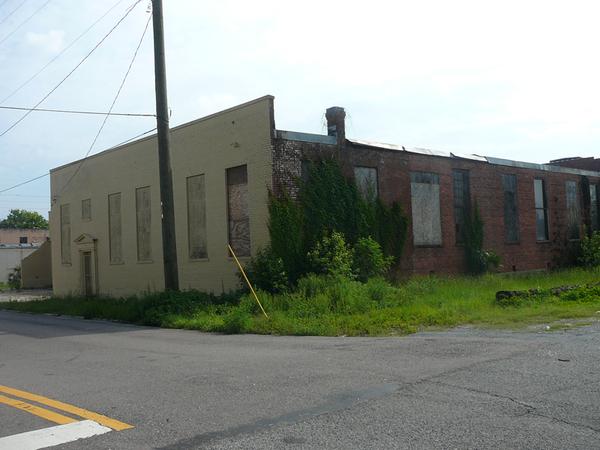 9. Setzer's Warehouse (Liberty Street looking South)
Before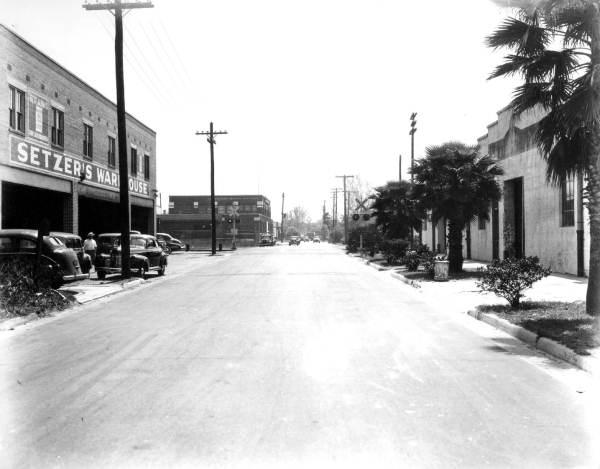 Present Day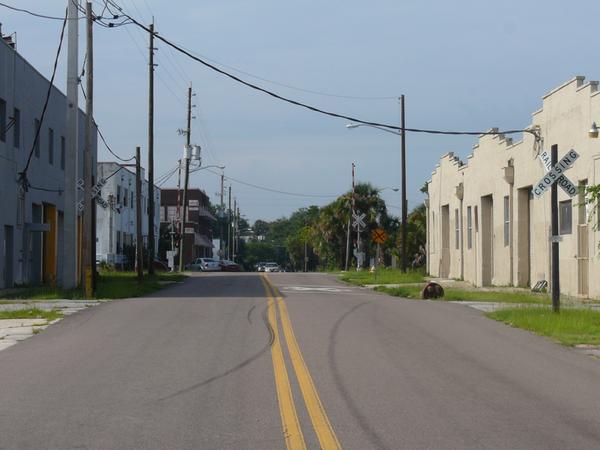 10. Gate City Warehouse
Before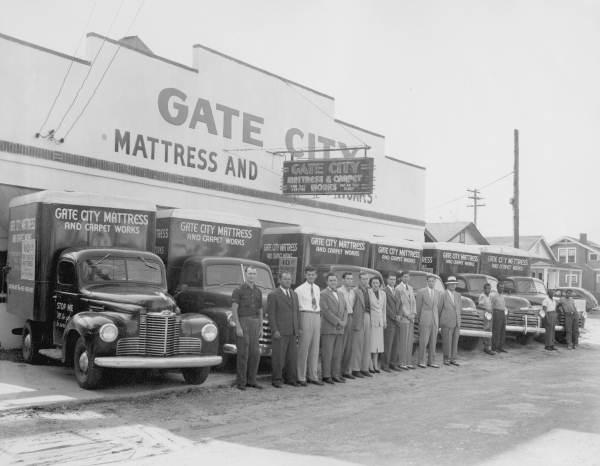 Present Day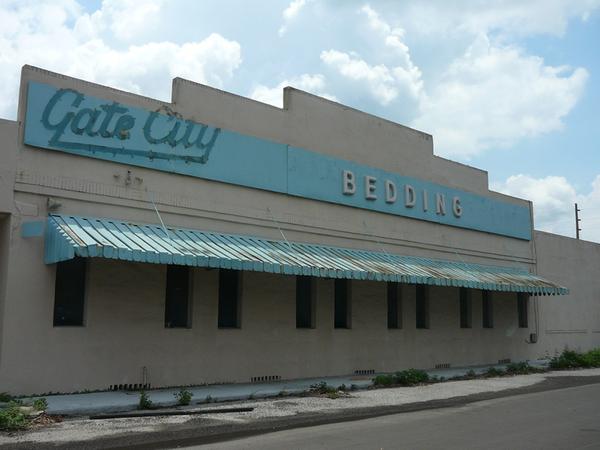 Present Day (section in before image is currently blocked by additional expansion)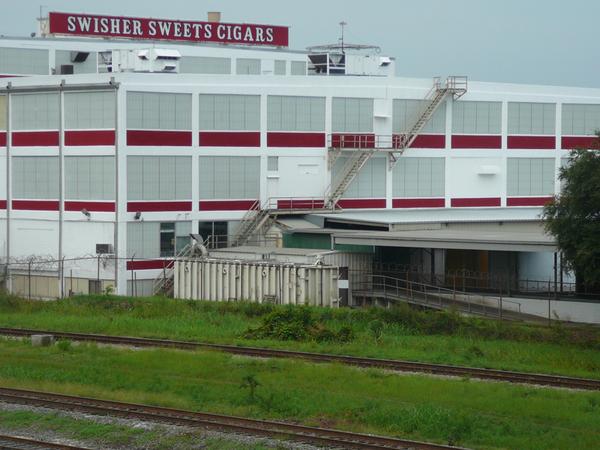 Additional Buildings and Images
12.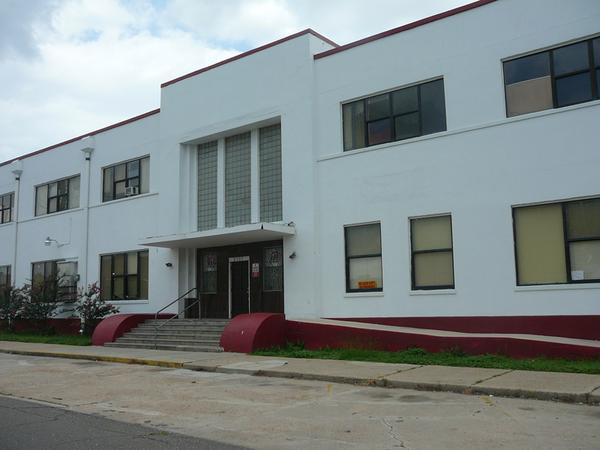 13. Former Chevrolet Parts Depot (designed by Albert Kahn and currently vacant)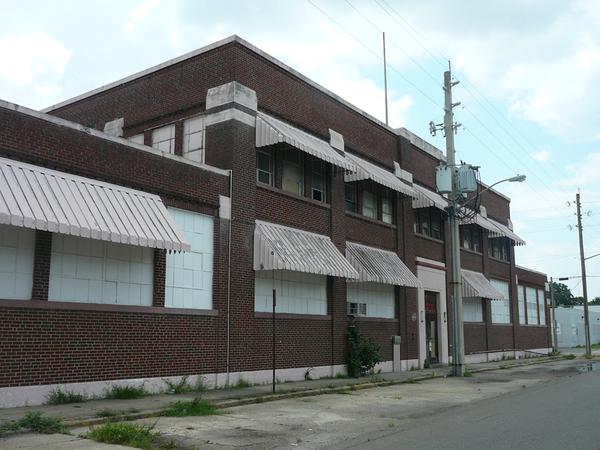 14. The former Bakery Union building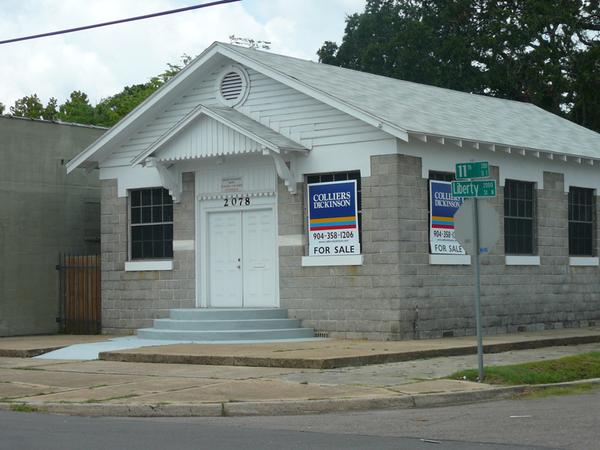 16. Former Dorsey Company Bakery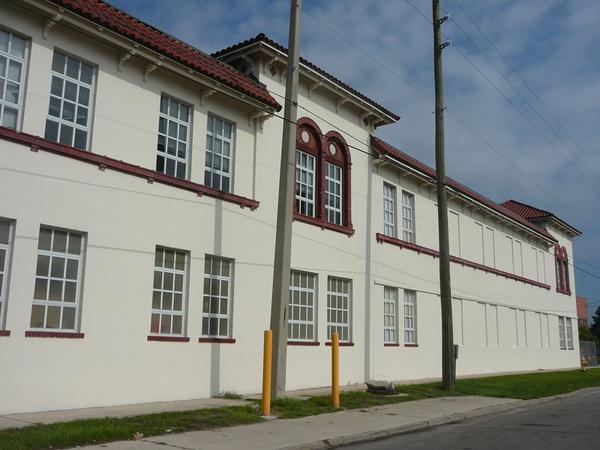 Duval Laundry (Walnut & 9th Street)
Before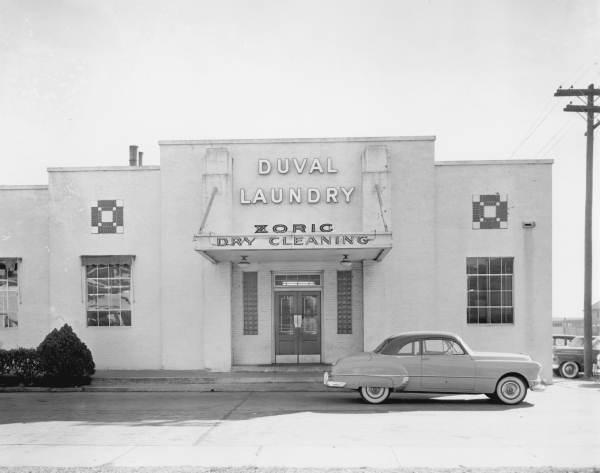 Present Day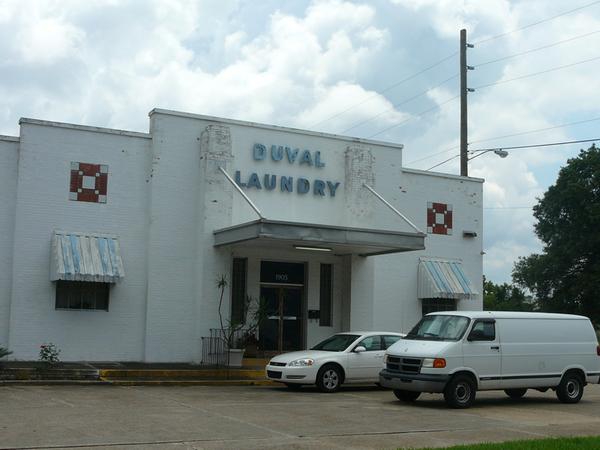 Springfield Yard with Veterans Memorial Arena in the background