Folio Weekly To Move Downtown
February 27, 2008
16 comments

Print Article
Discussions with Mark Rinaman, son of one of the fathers of Consolidation, revealed today that Folio Weekly, the controversial suburban weekly tabloid has nearly finalized plans to relocate from their extreme suburban location in Baymeadows to the landmark Main Branch Library building downtown.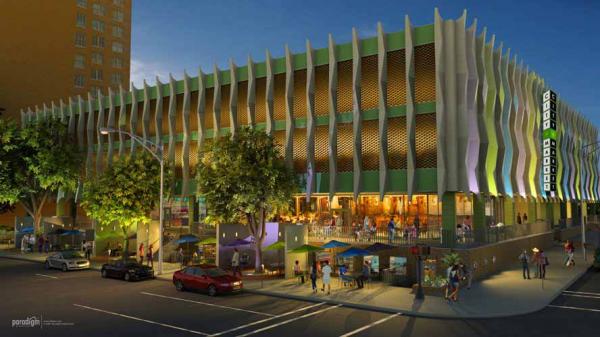 Folio will apparently be occupying the southwest corner of  the second floor of the old Haydon Burns Library, adjacent to the mezzanine theater.  When completed the  tabloid style weekly will take several thousand square feet of space overlooking Forsyth Street. 
 "Sam's (Taylor, the majority partner) already done the floor plan and authorized us to discuss the move." confided Rinaman during a recent tour of the soon to be developed building.
Folio Weekly opened in the late 80's billing itself as an arts and entertainment magazine and slowly morphed into a quasi news magazine in the late 90's.  The publisher, according to sources inside the organization, feels that the weakening position of the Times Union provides the perfect opportunity to expand into political and news coverage of the city as a whole.
Folio is primarily distributed on the city's affluent Southside and Beaches area, with heavy, though limited, distribution in Jacksonville's core area surrounding the cultural and artistic communities.  The magazine is not in wide distribution on the Northside, Westside, Arlington area or Northwest Quadrant and has very limited coverage of these areas.
It remains to be seen whether the physical relocation of the publication signals a willingness or plan to provide coverage or distribution to the rest of the city.
Other highlights from the conversation with Rinaman?  In addition to Folio, the Casa Dora Restaurant will also open at the corner of Forsyth and Ocean, cross cornered from their current location.  After months of design and permitting, the building finally recieved permits to begin the interior demolition process this week.