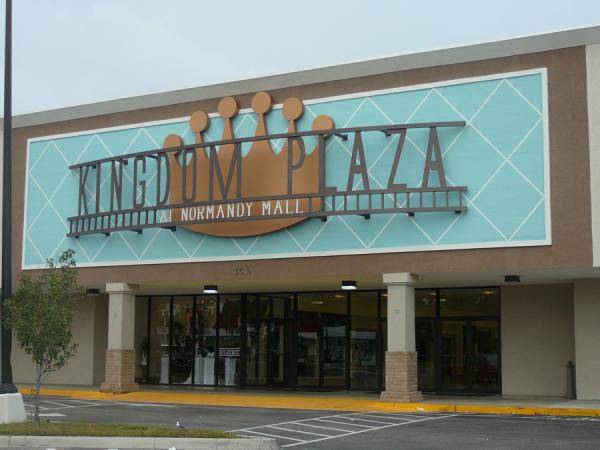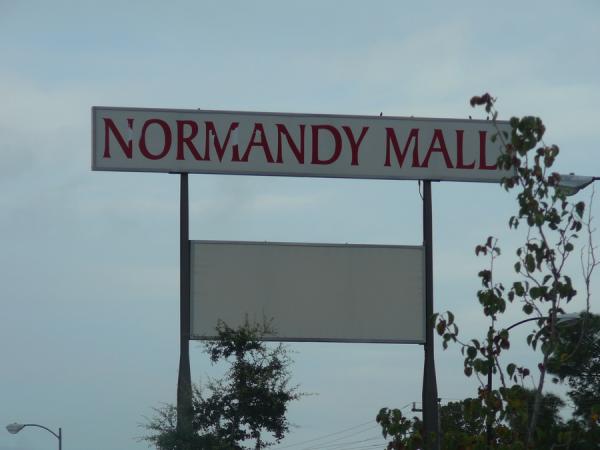 Located just south of the I-10/Cassat interchange, Normandy Mall was one of the first enclosed shopping centers in Jacksonville, when it opened in 1963.  Developed by Edward J. Debartalo, the 416,000 square foot mall featured 60 specialty shops plus Montgomery Ward, Woolco, and a 1,000 seat twin cinema as the main anchors. 
Like most malls from this era, Normandy fell on hard times during the late 1980's and eventually closed its doors for good in 1994.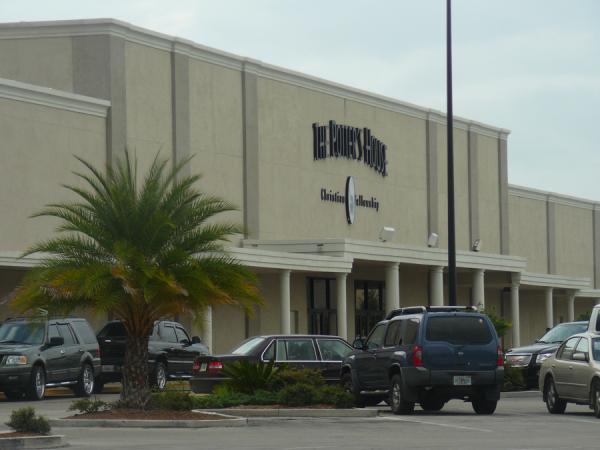 The Potter's House Christian Fellowship bought the abandoned mall for $4 million in 2002.  The church then converted the old Sam's Wholesale Club building into a 4,000-seat sanctuary, a 600-seat children's church, nursery, classrooms and offices.
Kingdom Plaza at Normandy Mall
(images were taken 8/25/07 at 8:00am)
The most interesting part of this redevelopment project was the church's decision to bring retail back to this abandoned shopping complex to serve as a catalyst for revitalization in the surrounding neighborhood.  While traditional department and chain stores aren't a part of the plan, the mall is filling up with retail spaces operated by church members.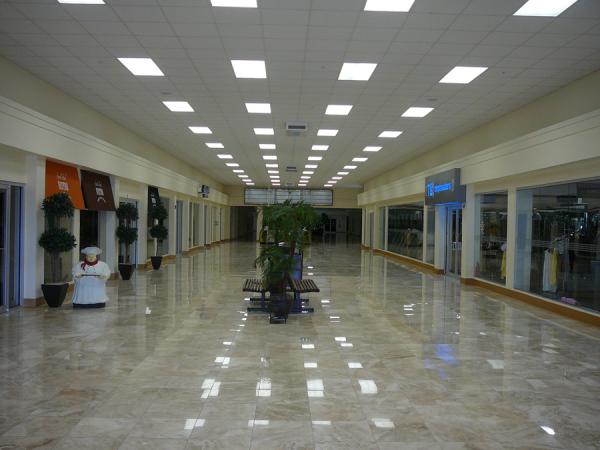 This section of the mall was once a department store.  During the renovation, the interior shopping corridor was extended to the parking lot, creating new retail spaces.  This section includes a fitness center and a popular restaurant called the Soul Food Bistro.
For a review on the Soul Food Bistro, click here:
http://www.jacksonville.com/tu-online/stories/052507/lif_172238119.shtml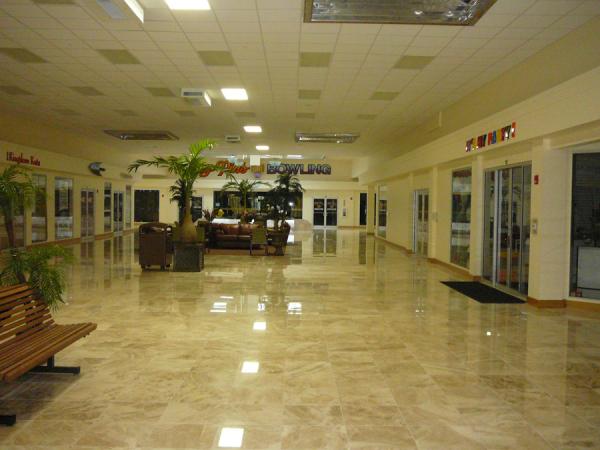 Further into the interior, a portion of the original mall remains.  However, the twin cinema was demolished and a section of specialty retail shops were converted into a bowling alley and video game arcade.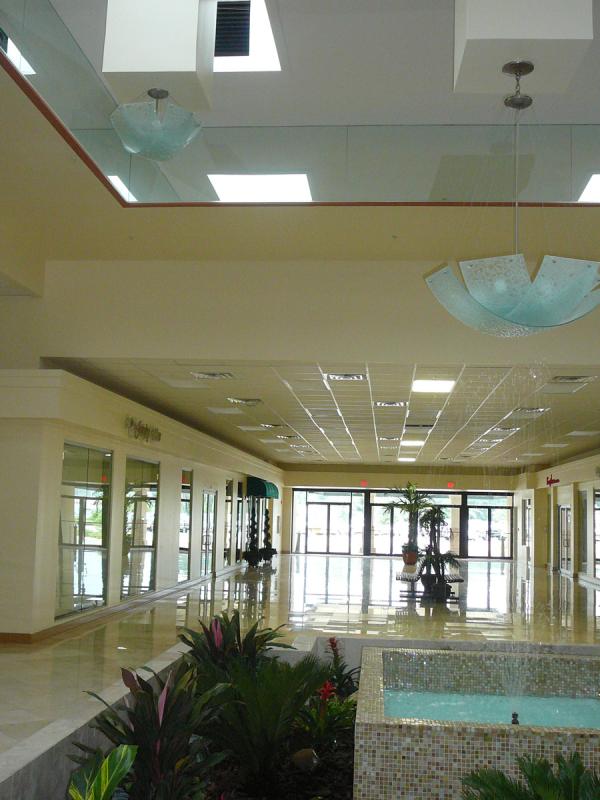 This original corridor connects the main common area to the parking lot on the northside of the complex.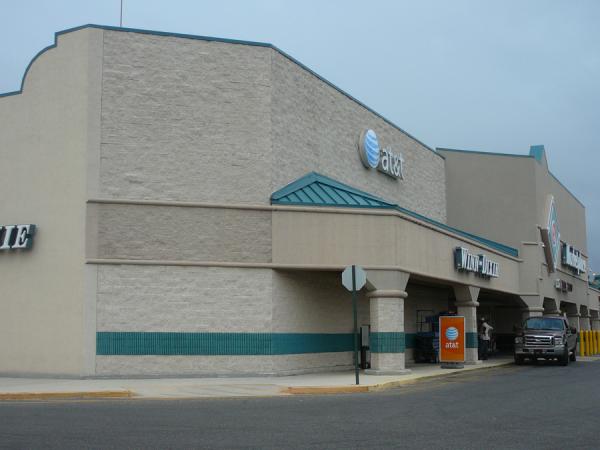 The southern half of the property has been redeveloped as the Normandy Village shopping center by Toney Sleiman. Winn-Dixie is the main anchor for this section.  The old auto service center operated by Montgomery Ward has been renovated into retail space that now is the home to a Blockbuster Video.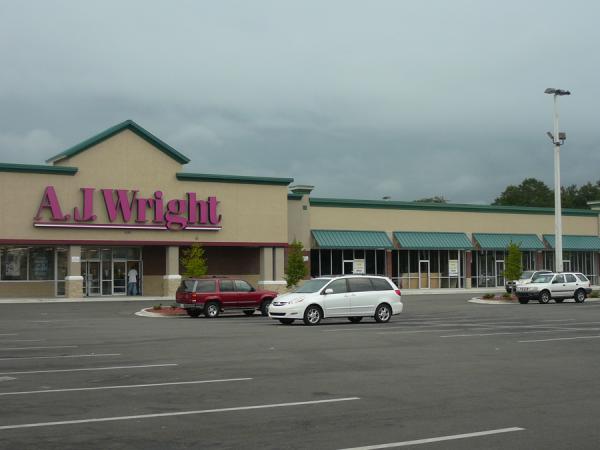 The newest section of Sleiman's development replaces the area the was once home to the movie theater.  This section was torn down and has now been replaced by a strip of retail shops with an A.J. Wright as the main anchor.  A.J. Wright is a discount clothing chain owned by the TJX Companies.  TJX is also the parent company of T.J. Maxx and Marshalls.
While the Normandy Mall can no longer compete with modern regional malls like the Avenues or St. Johns Town Center, it is a shining example of what can be accomplished in older sections of town by groups that really put their heart into improving the community.  Maybe downtown advocates need to start talking with First Baptist and nearby congregations to help better integrate their properties into the core?